It felt like the start of a new era.
Life on campus returned to being undeniably, noisily, energetically "in person." There were still some COVID rules. But masking quickly faded as students went to classes; audiences packed performances and presentations; handshakes replaced Zoom high fives for visiting dignitaries.
It was also a year of innovation in classrooms and labs, breakthroughs in science and medicine, and new initiatives in artificial intelligence and climate change. The community examined its history with slavery and began taking steps to redress our legacies with it. Changes in leadership were announced throughout the University.
Here are some highlights from the 2022-23 academic year.
JUNE
Larry Bacow, Harvard University's 29th president, announced he would step down at the end of the academic year. He served 12 years as a member of the Harvard Corporation, including five as president.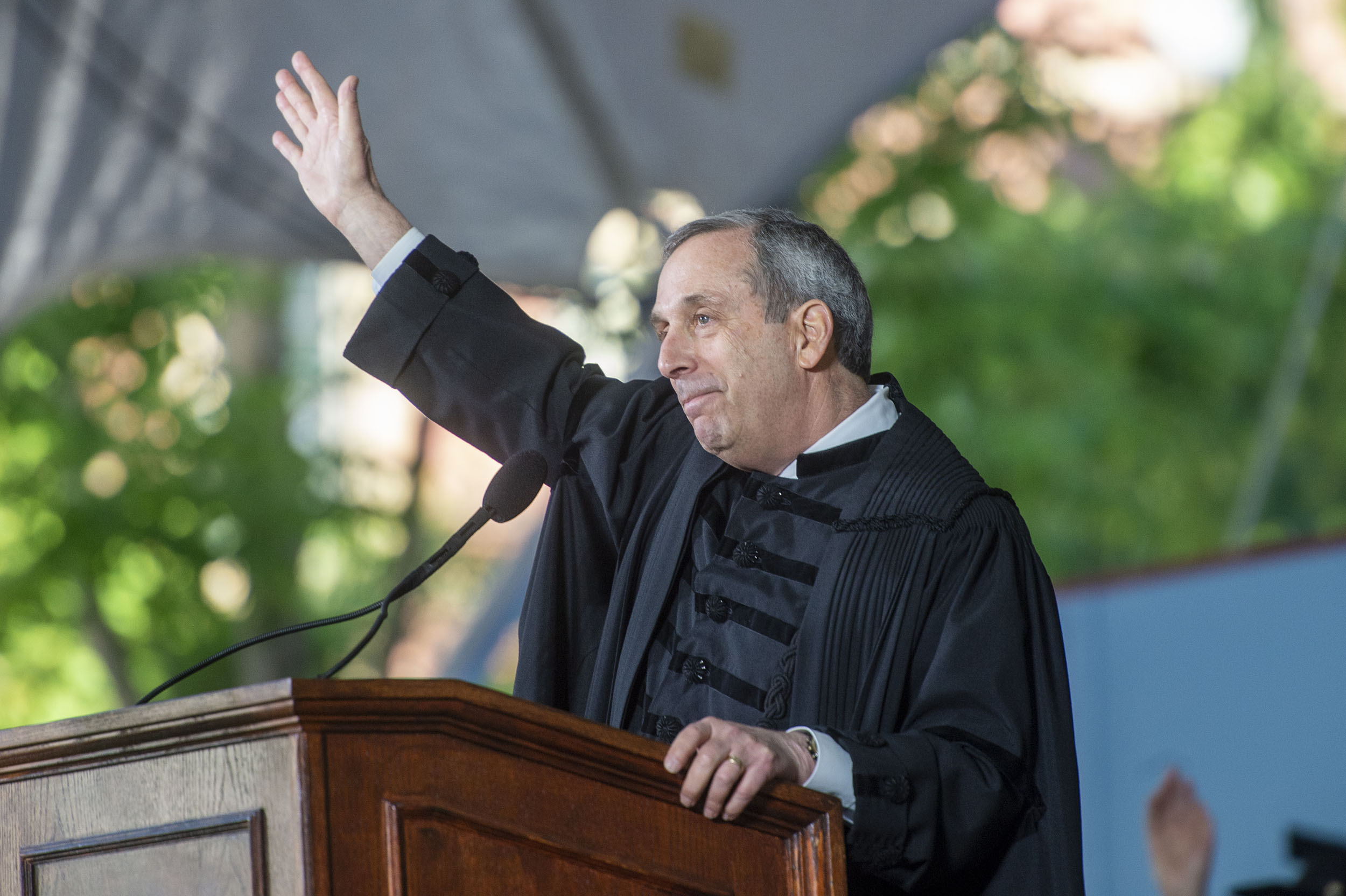 Jean Eric and Melanie Salata gave a generous, $200 million gift to advance and catalyze research programs across all of Harvard's Schools and enable comprehensive cross-University education in climate and the environment with the creation of the Salata Institute.
Harvard Graduate School of Education welcomed the first cohort of the Teaching and Teacher Leadership (TTL) master's program to bring together aspiring and experienced educators to learn from, and join in community with, one another and their faculty mentor.
Kelvin Dinkins Jr. began as American Repertory Theater's executive director.
Nine innovators working across activism, horticulture, real estate development, technology, architecture, visual arts, and other fields that engage with the built environment and social outcomes were named Loeb Fellows and given a one-year residency at the Graduate School of Design.
Thousands of alumni from around the world came together in Tercentenary Theatre to participate in the first-ever Harvard Alumni Day — a University-wide event celebrating their impact and citizenship.