The Harvard Alumni Association has announced that Paula A. Johnson '80, M.D. '84, M.P.H. '85; Philip W. Lovejoy; Antonio Madero, M.B.A. '61; and Rya W. Zobel '53, L.L.B. '56 will receive the 2023 Harvard Medal.
First awarded in 1981, the Harvard Medal recognizes extraordinary service to the University in areas including teaching, fundraising, leadership, innovation, administration, and volunteerism. Alumni, former faculty and staff, and members of organizations affiliated with the University are eligible for consideration. The medals will be presented to recipients on Harvard Alumni Day on June 2.
---
Paula A. Johnson
An internationally recognized physician-scientist and educator, Paula A. Johnson has committed her career to advancing the well-being of women. As the president of Wellesley College, and the first African American in that role, Johnson has advanced inclusive excellence and STEM education for women, among other accomplishments.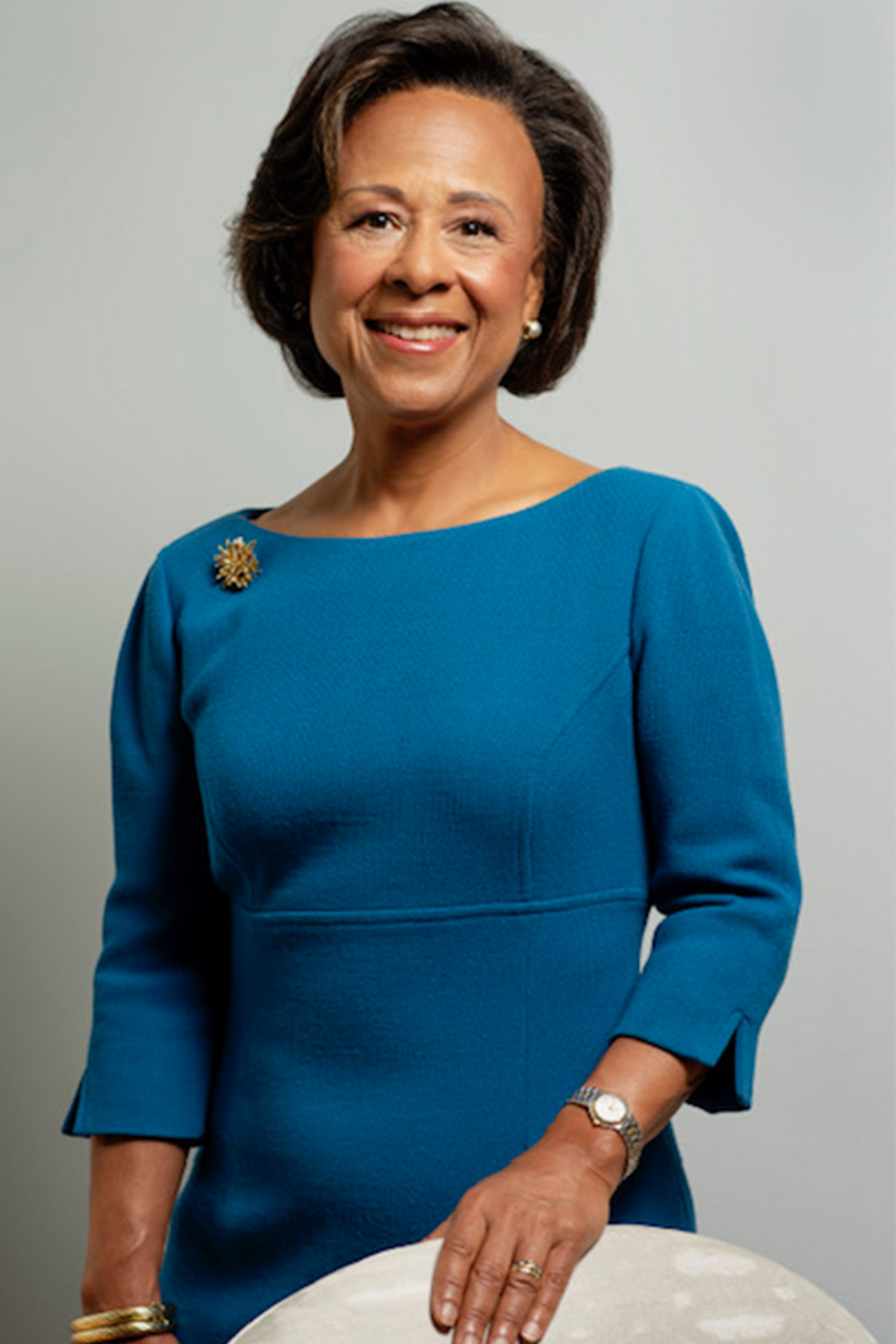 A Harvard-trained cardiologist, Johnson previously served as chief of the Division of Women's Health and founding executive director of the Mary Horrigan Connors Center for Women's Health and Gender Biology at Harvard-affiliated Brigham & Women's Hospital (BWH). In these roles, she concentrated on addressing the gender imbalance in medical research, understanding sex differences in disease, and advocating for changes in public policy to improve women's lives.
Johnson was also the Grayce A. Young Family Professor of Medicine in Women's Health at Harvard Medical School — a professorship named in honor of her mother — and professor of epidemiology at the Harvard T.H. Chan School of Public Health.
Her research and her leadership of the Connors Center have had an impact on women across the country by helping to shape healthcare and health policy reforms. Her work has also influenced and educated emerging leaders outside of the United States who seek to improve the health of women globally.
Johnson chaired the Boston Public Health Commission board, served on the National Institutes of Health Advisory Committee on Research on Women's Health, and co-chaired a committee of the National Academies of Sciences, Engineering, and Medicine that published a landmark 2018 report on sexual harassment of women in STEM fields.
An elected member of the American Academy of Arts and Sciences and the National Academy of Medicine, she was recognized as a national leader in medicine by the National Library of Medicine and has received numerous awards for groundbreaking contributions to science, medicine, and public health.
---
Philip W. Lovejoy
A beloved and trusted staff member, adviser, and friend, Philip Lovejoy devotedly served Harvard and its alumni community as executive director of the Harvard Alumni Association (HAA) and associate vice president of alumni affairs and development. Working closely with staff and volunteers who deeply appreciated his intellect, compassion, and sense of humor, Lovejoy led with a steady voice of reason and a global outlook, seamlessly merging tradition with innovation.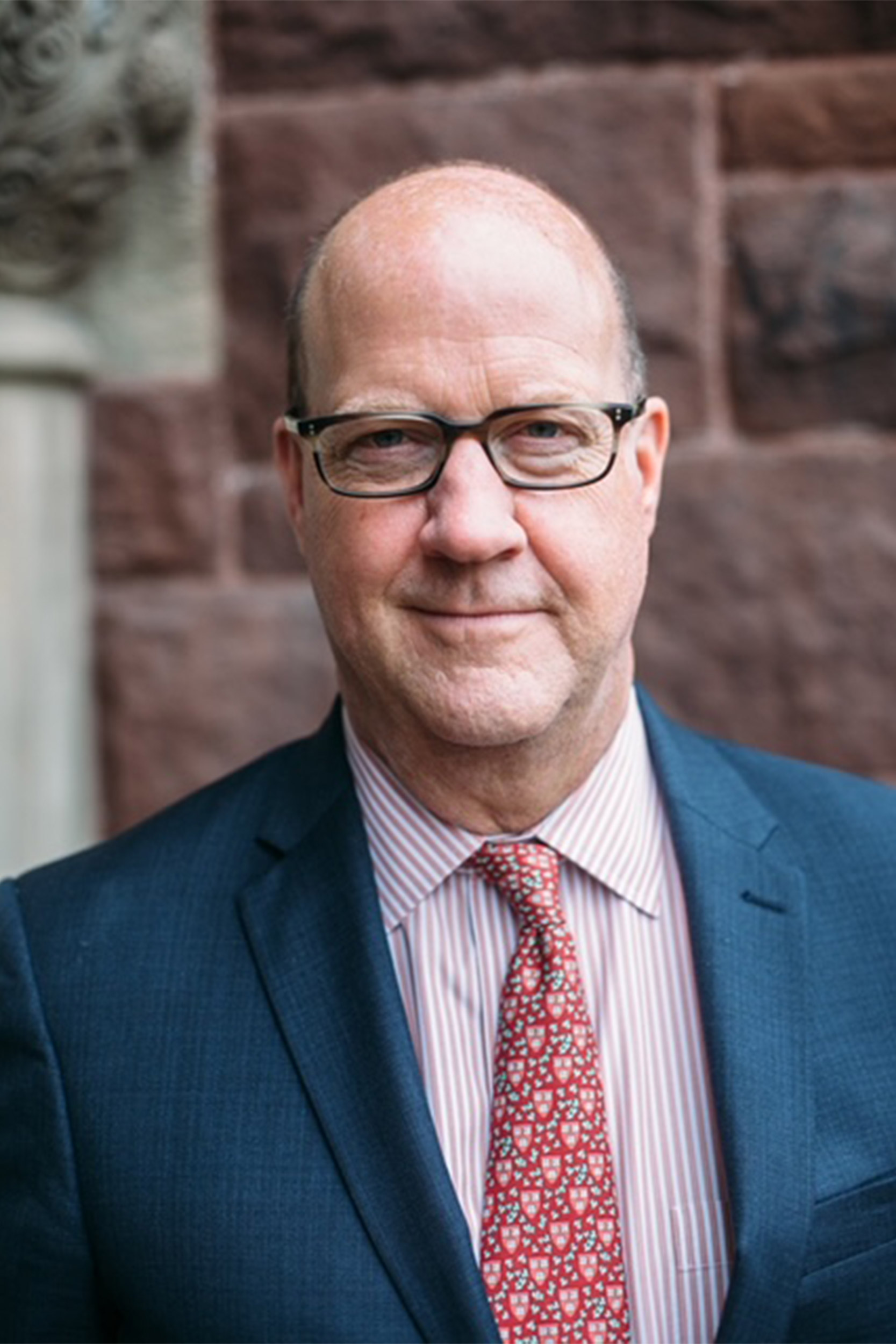 Inspired by his late father, George M. Lovejoy Jr. '51, whose Harvard volunteerism included service as an HAA elected director and president of the Harvard Club of Boston, Lovejoy thoughtfully built relationships with hundreds of alumni volunteers, taking time to listen and understand their perspectives. During his tenure, he worked to strengthen alumni engagement by restructuring the HAA Board of Directors; improving education around and alumni participation in annual elections for Harvard's Board of Overseers and HAA elected directors; ushering in the inaugural Harvard Alumni Day in 2022, a celebratory event devoted to honoring alumni impact, citizenship, and community; and propelling the diversity, equity, inclusion, and belonging work of the alumni community. Lovejoy led the HAA through the pandemic, rethinking the way the HAA engages with volunteers and skillfully transitioning volunteer engagement efforts to a fully virtual format.
Lovejoy served Harvard in numerous capacities over 25 years, beginning in 1998 at the Harvard Museum of Natural History and then at the HAA, where he held several positions, including director of the Harvard alumni travel program, director of University-wide alumni affairs, and deputy executive director before becoming executive director in 2014.
Upon retiring at the end of 2022, Lovejoy assumed leadership of the Blue Hills Foundation, a central New Hampshire land trust founded in 1986 by his parents — both ardent conservationists — which now comprises nearly 8,000 acres of land conserved in perpetuity.
---
Antonio Madero
A prominent business leader and dedicated Harvard alumnus, Antonio Madero has helped generations of students from his home country of Mexico pursue their graduate studies at Harvard. His vision, long-ranging efforts, and the personal relationships he's nurtured with Harvard leadership have cultivated close ties between Mexico and Harvard, achieving a unique collaboration that has had an important impact on both communities.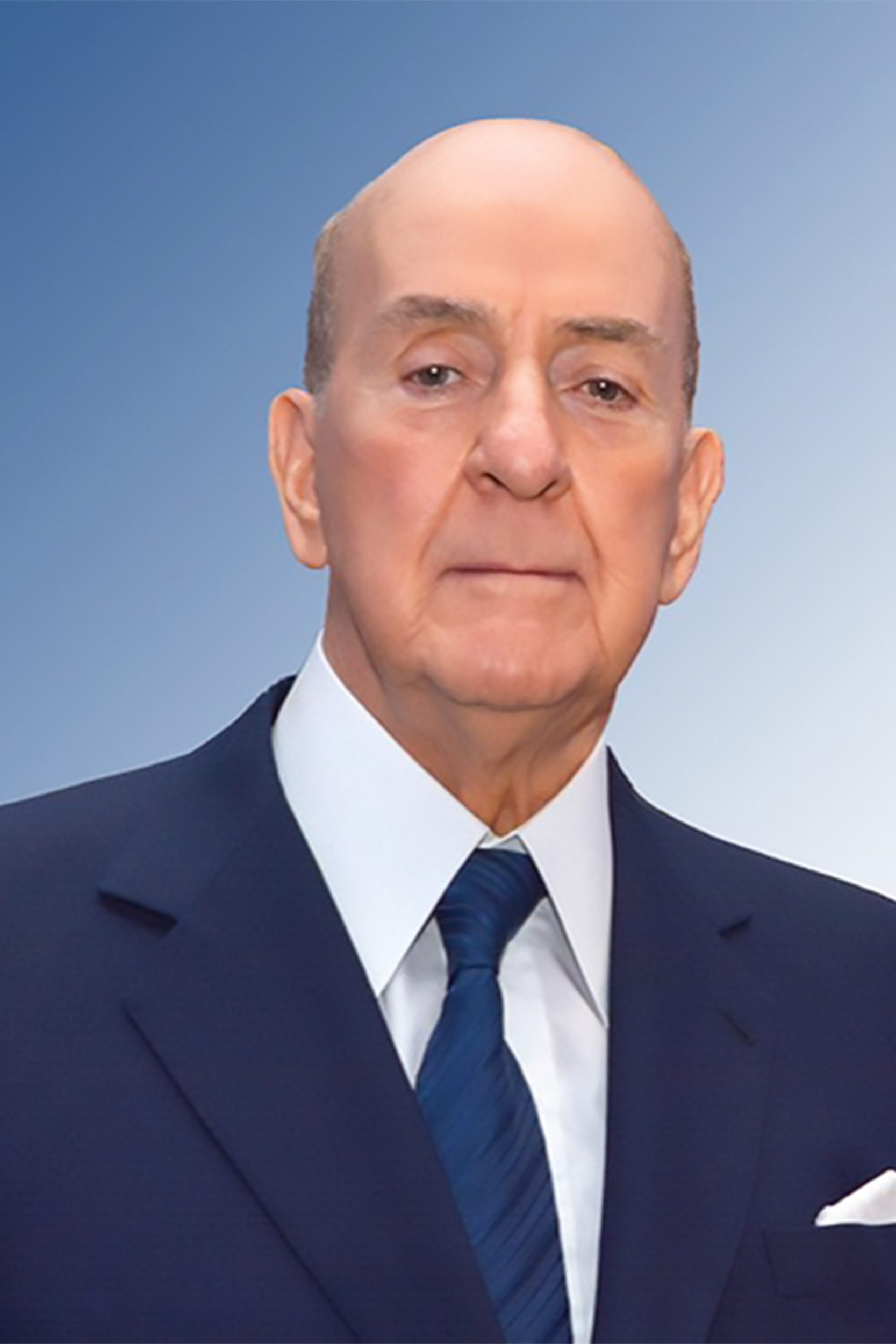 Madero earned his bachelor's degree in mining and metallurgical engineering from the Universidad Nacional Autónoma de México (UNAM) in 1958 and his M.B.A. from Harvard Business School in 1961. The founder of Mexico City-based auto parts company Rassini and former chair of the Mexican Business Council, he attributes much of his success to his Harvard education.
In 1989, Madero founded and served as the inaugural president of the Fundación México en Harvard, a philanthropic organization that provides scholarships and loans to citizens of Mexico who are admitted for graduate study at Harvard. Since its inception, the Fundación, of which Madero is now president emeritus, has supported more than 1,200 students.
He also played a founding role in the David Rockefeller Center for Latin American Studies (DRCLAS) at Harvard—which provides resources for students, faculty, and scholars focused on the cultures, histories, and contemporary affairs of Latin America—serving on its advisory committee and establishing the Antonio Madero Professor for the Study of Mexico. Since 1999, the Antonio Madero Visiting Scholar fellowship at DRCLAS, created in his honor, has supported Mexican researchers from Mexican institutions to pursue projects related to education.
Madero served on Harvard's Committee on University Resources and has held leadership positions on Harvard Business School's Regional Advisory Board for Latin America. Among many honors, he received the Woodrow Wilson Award in 2019 from the Woodrow Wilson Institute for contributions to bilateral relations between Mexico and the U.S.
---
Rya W. Zobel
A pioneering lawyer and distinguished federal judge, Rya Zobel has forged a path for women and demonstrated a lifelong commitment to civic values. Growing up in Nazi Germany, Zobel was 14 when she and her brother escaped East Germany, ultimately immigrating to the United States. Within three years of arriving and having just learned English, she entered Radcliffe College, graduating in 1953. She went on to earn her law degree from Harvard Law School in 1956, one of only 13 women in her class of more than 500.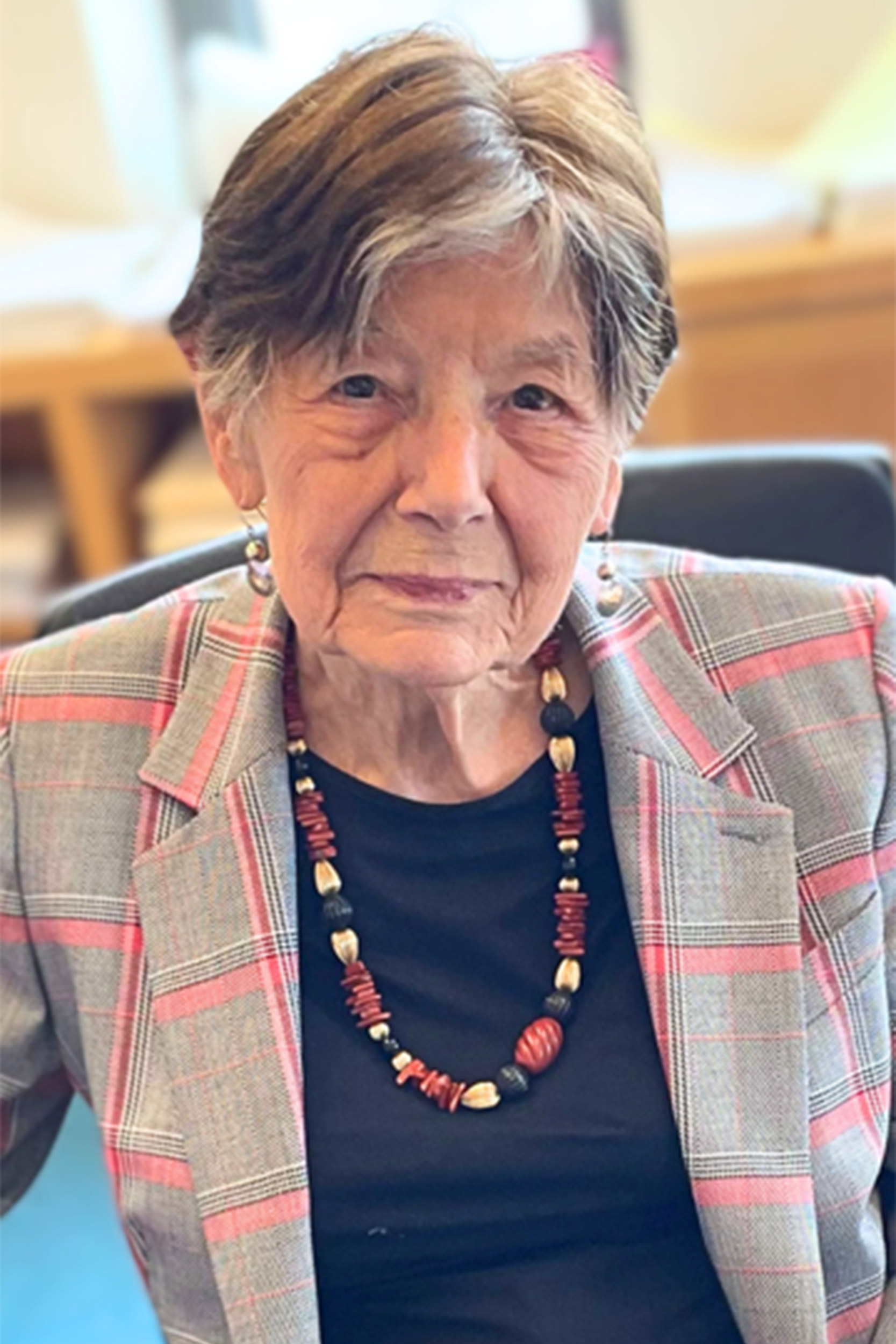 After serving for 10 years as a law clerk, Zobel continued to break down barriers, becoming the first woman partner at a prestigious Boston firm, the first woman judge on the U.S. District Court for Massachusetts, and the first woman director of the Federal Judicial Center.
A steadfast Harvard volunteer, Zobel was a member of the Harvard Board of Overseers, serving on visiting committees for many parts of the University, including the Faculty of Arts and Sciences, the Arnold Arboretum, and Harvard Kennedy School. Zobel is a recipient of the Radcliffe Alumnae Recognition Award, given to alumnae who exemplify the value of a liberal arts education.
In a legal career that spans six decades, including more than 40 years on the federal trial bench, Zobel received the 38th annual Edward J. Devitt Distinguished Service to Justice Award — the first woman U.S. District Court judge to be selected for the honor — as well as the American Bar Association's Margaret Brent Award, which celebrates remarkable women lawyers. In 2019, she presided over what is believed to be the first citizenship ceremony held at Harvard, and in 2021, U.S. Citizenship and Immigration Services gave her the Outstanding Americans by Choice award, which recognizes the extraordinary achievements of naturalized U.S. citizens.