Civil Rights leader Martin Luther King Jr. may be most associated with his efforts to desegregate the South, but the minister also had a valuable and lasting relationship with New England, and with Harvard.
Before his turn as a Boston University graduate student, King attended classes as a special student at Harvard in 1952 and 1953. Throughout the 1960s, King returned to Harvard time and again to lecture, including a memorable talk after being awarded the Nobel Peace Prize. That visit on Jan. 10, 1965, happened mere months before he led the now-famous protest marches through Selma, Ala.
Soundbytes: Martin Luther King Jr., 1962
Listen to a clip from the speech delivered at Harvard Law School in 1962 by Martin Luther King Jr.
King cautioned against hatred and revenge, despite the violent cauldron of political fervor stirred by opponents of the Civil Rights Movement. "The philosophy of an eye for an eye," he said, "results in everyone being blind." Months later, King led a procession of thousands from Roxbury to Boston Common, his first march outside the South.
In honor of his national day of remembrance, below is a roundup of Gazette stories on King's history at Harvard, including testimonials from those who knew him.
On Jan. 16, Harvard will celebrate Martin Luther King Jr. at 7:30 p.m. in Sanders Theatre with "Joyful Noise," a concert featuring the Harlem Gospel Choir.
On Jan. 17, the Memorial Church hosts a commemoration of King at 11 a.m. with speaker Lawrence E. Carter, professor of religion and dean of the Martin Luther King Jr. International Chapel, Morehouse College.
When King came to Harvard
He returned often during the campaign for Civil Rights, as guest preacher. He attended classes as a special student in 1952 and 1953, taking philosophy courses on Plato and on Alfred North Whitehead, earning a B and an A-, respectively. King also was a guest preacher at Harvard's Memorial Church during the 1959-1960 school year, the first in a string of visits to the University's chief pulpit.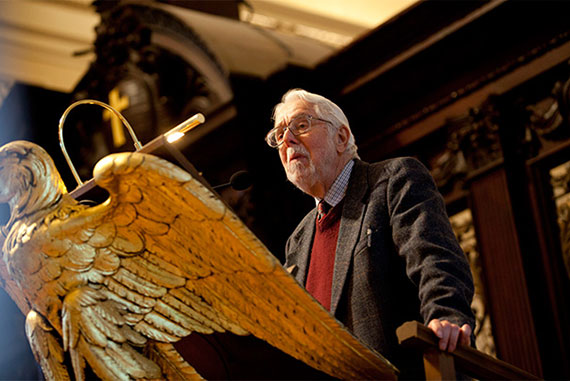 My memories of Dr. King
Harvard Professor Harvey Cox reflects on his friendship with King. Cox was a Harvard doctoral student in the early 1960s when King called and asked him to help create a Boston branch of the Southern Christian Leadership Conference, the influential Civil Rights organization that King helped found in 1957.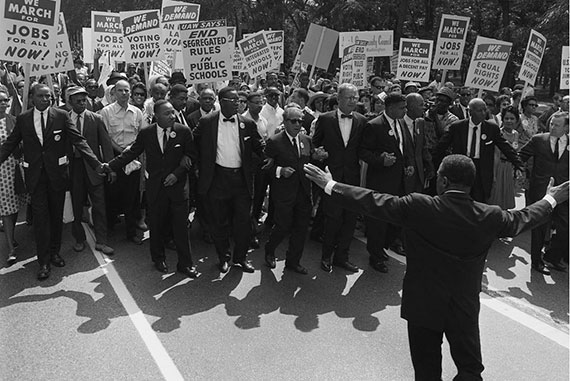 The dream, 50 years later
Those with Harvard ties reflect on the bittersweet legacy of the March on Washington. On Aug. 28, 2013, thousands joined President Obama at the Lincoln Memorial to mark the 50th anniversary of the March on Washington and celebrate a powerful moment in the Civil Rights Movement.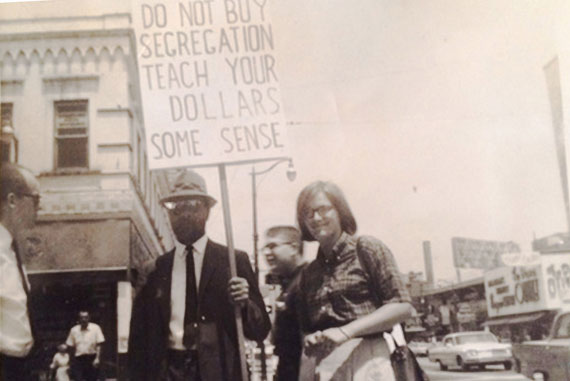 Remembering, and returning to, Selma
Harvard President Drew Faust delivered Morning Prayers on March 6, 2015, offering those gathered in Appleton Chapel for the solemn service a deeply personal reflection on her experience with the Civil Rights Movement 50 years before.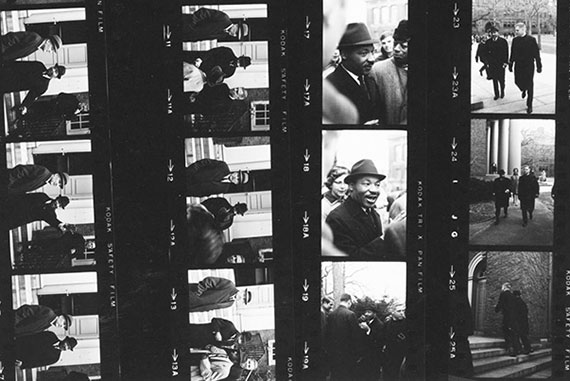 'The weapon of love'
The man who literally wrote the book on King's preaching talked about the Civil Rights leader at Memorial Church on Jan. 19, 2014. Richard Lischer of Duke Divinity School is a professor of preaching and onetime Lutheran pastor.
Returning to Martin Luther King Jr.'s legacy
A project examined somewhat-forgotten street areas named after King, aiming to help residents boost their neighborhoods.