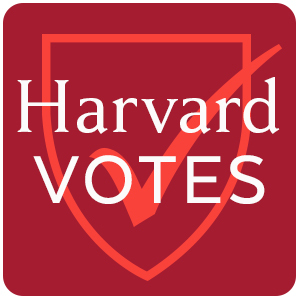 Voter fraud by mail-in ballots is rare. Yet claims of  "mail-in voter fraud" are spreading through mainstream media, cable and local television, and on social media sites in the lead up to the 2020 U.S. presidential election.
A new report from Harvard Law School Professor Yochai Benkler '94 and a team of researchers from the Berkman Klein Center for Internet & Society shows that this disinformation campaign — intentionally spreading false information in order to deceive — is largely led by political elites and the mass media. 
The report also shows that President Donald Trump, the Republican National Committee, Republican officials, and other public figures are central to fueling the dissemination of and attention to voter fraud claims online.
"We recognized the narrative that Donald Trump starting spreading earlier this year was going to play a significant role in the turnout and legitimacy of the 2020 election," said Benkler, the Berkman Professor of Entrepreneurial Legal Studies and co-director of the Berkman Klein Center. "Surveys are telling us that concerns of voter fraud are disproportionately held by Republican voters, which is reflective of the deeply asymmetric media ecosystem, as we showed in our work on the 2016 election. This false narrative may have critical implications for the outcome of the 2020 election and democracy at large."