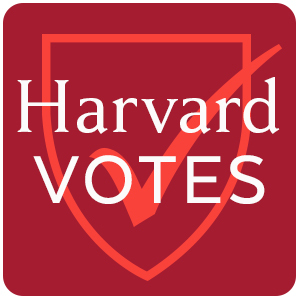 Presidential elections are always fraught, but this year's is in its own league. Between pandemic precautions and potential crises of voter confidence, election officials are anticipating multiple new challenges as Americans prepare to head to the polls.
COVID-19 is affecting the election in multiple ways. For starters, worries about exposure at polling places have already led to increased interest in mail-in voting, which is expected to hit record levels. However, while for many voting by mail seems like the safest and easiest option, "There are a lot of steps involved," said the Kennedy School's Archon Fung, Winthrop Laflin McCormack Professor of Citizenship and Self-Government. "Because our elections are regulated at the local level, it's different everywhere."
For example, while registered voters in some states are now automatically mailed ballots, in others — including Massachusetts — mail-in ballots are limited to those who meet certain requirements and must be requested. (Massachusetts now allows any registered voter to request a ballot, citing COVID-19 concerns.)
These ballots must then be properly filled out and signed in accordance with state-specific rules. In some states, including Alabama, Alaska, and Wisconsin, those signatures must be witnessed, a rule that is in flux: Virginia recently dropped the witnessing requirement. Finally, these ballots must be returned properly — for example, Pennsylvania voters must use a "secrecy envelope" — for their ballot to be accepted, certified, and counted. (The nonpartisan website Turbovote offers up-to-date guidance on navigating these state-by-state regulations.) As ongoing court cases argue over the differing deadlines for states to accept ballots, all election officials urge voters to request (if necessary) and return their ballots as soon as possible.
The fact that many voters may be opting for mail-in ballots for the first time raises other, more basic questions as well. Professor Alexander Keyssar '77, Matthew W. Stirling Jr. Professor of History and Social Policy, poses just one of them: "If I apply for an absentee ballot, but I haven't mailed it in yet, can I go vote?" (Again, this depends on your state. Massachusetts voters can opt to vote in person if they have not mailed in their ballots or if their mailed ballot is deemed invalid.)  "There are answers to those questions, but they are not obvious" said Keyssar, author of "Why Do We Still Have the Electoral College?"
If that sounds complicated, it is. "My friends who study other countries tell me that they think it's harder to vote in the United States than in just about any other country," said Fung.