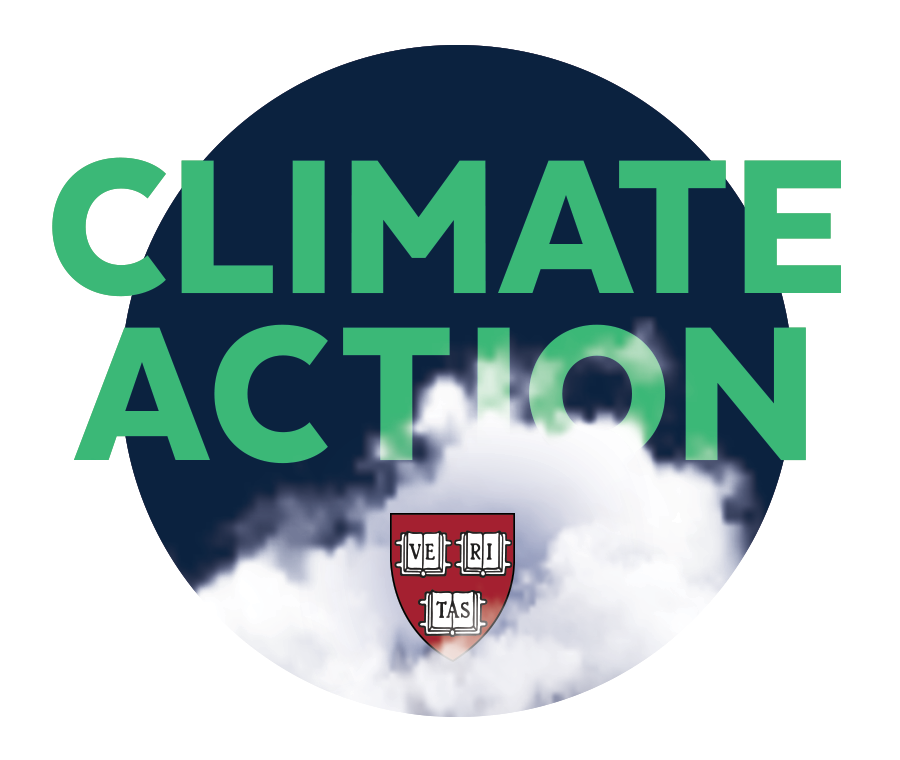 On April 22, 1970, millions of people in the United States took part in demonstrations and rallies in streets, parks, auditoriums, and college campuses to call for a healthy, sustainable environment and to decry its deterioration. That first Earth Day launched the modern environmental movement.
To understand how the movement has evolved 50 years later, Harvard Divinity School (HDS) spoke with Dan McKanan, Ralph Waldo Emerson Unitarian Universalist Association Senior Lecturer in Divinity and director of the new Program for the Evolution of Spirituality at HDS.
McKanan discusses the ways in which spirituality interacts with climate change, how religious communities are developing new rituals and practices to support climate activists for the long haul, and how religious organizations have ensured environmentalism includes social justice.
Q&A
Dan McKanan
HDS: Can you briefly describe the current ways in which spirituality interacts with climate change, and vice versa?
McKanan: Climate change is a global phenomenon that touches every aspect of human experience, and so it is no surprise that spiritual practices are changing as a result. More and more people seek spiritual disciplines that remind us of the continuity between humanity and the rest of nature. These disciplines include tending a garden, following a long-distance hiking trail, "forest bathing" in an urban park, and even climate activism itself. Many people are finding new meaning in ancient dietary laws, which they now recognize as strategies for honoring the more than human life forms on whom we depend. And rituals of mourning and lament are increasingly important, as we recognize that many species and many human communities will suffer irreparable damage.
HDS: The description for your course "Introduction to Religion and Ecology," says that "'Religion and ecology' is one of the fastest-growing subfields within the study of religion." Why is that?
McKanan: I am sure there are many reasons, but I will highlight three. First, climate change, biodiversity loss, and the disproportionate impact of environmental problems on the poor and marginalized constitute an urgent moral crisis that demands the attention of religious ethicists and public leaders within all faith traditions. Second, these challenges are global in scope and are impacting all religious traditions simultaneously. This creates unprecedented opportunities for the comparative study of how religions respond to new challenges. Third, ecology is itself a powerful method of study. The practice of attending to interconnections and the ways in which the whole may be more than the sum of its parts is relevant not only for the study of biological systems, but also for the study of cultural systems that are themselves fully immersed in biology.
HDS: What are some ways religious communities are taking climate action? How are they uniquely positioned to do so?
McKanan: Globally, religious denominations have led the way in divesting endowments from fossil fuels, accounting for 30 percent of all endowments that have divested. (University endowments, by contrast, account for only 15 percent.) Denominations can also model ways to hold environmentally sustainable conventions. In recent years, for example, the Unitarian Universalist Association has partnered with the convention centers that host its General Assembly to establish or expand composting, recycling, and local purchasing programs. Locally, religious congregations are present in every community and thus are perfectly situated to model good environmental citizenship. When congregations install solar panels, plant gardens, or serve as pick-up-sites for community supported agriculture, they make these practices accessible to millions of people.