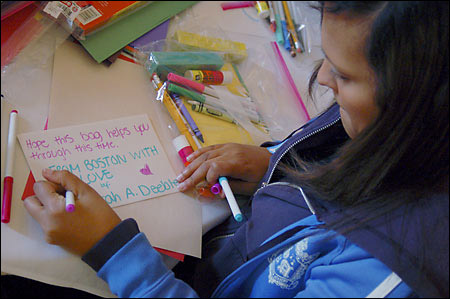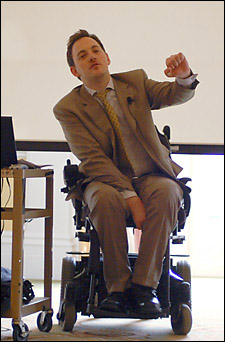 Harvard Business School's (HBS) Spangler Center hummed recently with the voices of 30 high school students from across Massachusetts participating in the Youth Leadership Forum (YLF). Sponsored by the office of the University Disability Coordinator in the Office of the Assistant to the President, Partners for Youth With Disabilities in Boston, and the Governor's Commission on the Employment of People with Disabilities, which Marie Trottier co-chairs, this March 25 forum provided an educational, meaningful – and fun – experience for these young people, mostly high school juniors and seniors, each of whom has a disability.
Sen. Jarrett Barrios spoke about the political process in Massachusetts, admonishing his young audience to exercise their right to vote as soon as they are eligible. The talk was "interactive," and the exchanges very lively.
After lunch, John Shepherd M.B.A. '06 spoke, sharing his story of incurring a spinal cord injury as a young adult and then coming back to HBS to finish his M.B.A. Shepherd told his tale to a rapt audience, who peppered him with questions after the talk.