Worldwide Week — a University-wide series of cultural and academic events showcasing Harvard's global engagement — kicked off Sunday with music, magic, and dance.
The International Festival put the diversity and talents of Harvard students on display while celebrating a variety of cultures. Performers included the Dudley World Music Ensemble, Brattle Street Chamber Players, Nusantara Kreasindo Dance, Harvard College Deepam, Harvard Magic Society, Harvard Chinese Music Ensemble, and Harvard Raftaar.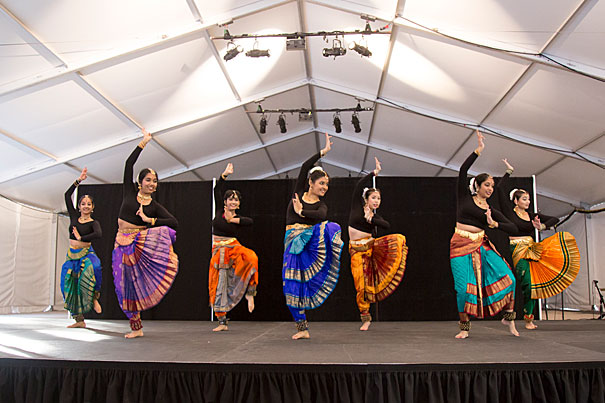 Daniel Ang, a Ph.D. student in physics and a member of the Dudley World Music Ensemble, said the event was a chance for the group to perform with artists from many different traditions. "As an ensemble, we've always been committed to exploring music from all over the world, without any restrictions in genre or geographic origin," he said.
Kevin Tian, president of the Harvard Graduate Council, said the festival fit the council's aim to unify the student body under the banner of One Harvard.
"By drawing together different groups from across our University, we hope to showcase the diversity and values of our community," Tian said.
Cultural and academic events for Worldwide Week will be held throughout the Cambridge and Longwood campuses through Saturday.