At Harvard, it was a year of discoveries, including making inroads against diabetes and ALS, untethering soft robots with smarts, sampling evolution in real time, and identifying a missing link in European genealogy.
It was a year of confronting complex problems, like finding a treatment for depression, creating bioplastic that decomposes naturally, probing why incarcerations rise while crimes drop, and identifying "switches" that tell embryonic cells to reorganize themselves, and in another project become quantum triggers activated by electrons.
And it was a year of celebrating Harvard, its annual Commencement, the naming of a College dean, the life a legendary professor like E.O. Wilson, a dramatic gift to support financial aid, and a student's wistful account of his first College days.
In less weighty matters, Harvard Business School ran a case study on how the pop star Beyoncé markets her brand, and the Harvard Library restored and presented a charming array of tiny books created by the Brontë children.
A diverse, complex year was mirrored in the Gazette's coverage. Below are the 20 most-read stories of 2014.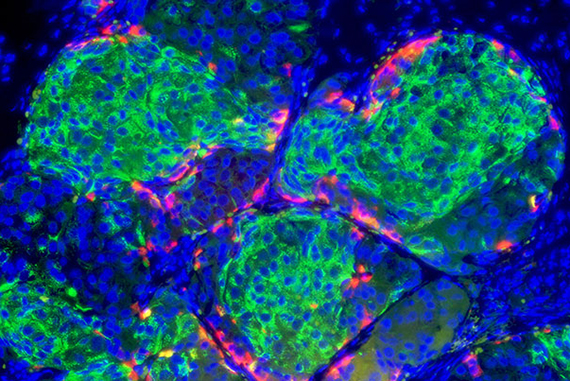 Giant leap against diabetes
Ability to produce pancreatic beta cells from embryonic stem cells will allow researchers to push faster toward cure.
Harvard stem cell researchers announced a giant leap forward in the quest to find a truly effective treatment for type 1 diabetes, a disease that affects an estimated 3 million Americans.
Flipping the switch
Physicists design quantum triggers that can be activated by a photon.
Harvard researchers have succeeded in creating quantum switches that can be turned on and off using a single photon, an achievement that could pave the way for the creation of highly secure quantum networks.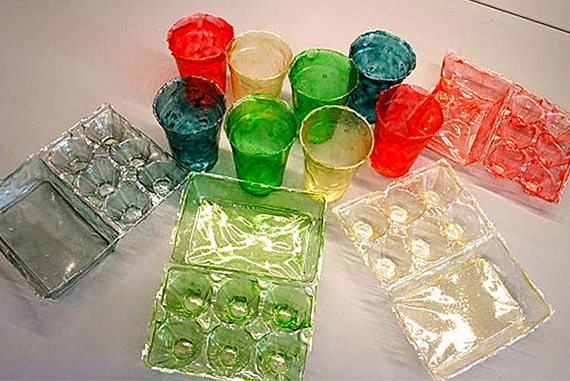 Promising solution to plastic pollution
Harvard's Wyss Institute creates bioplastic made from shrimp shells.
Harvard's Wyss Institute researchers find that a fully degradable bioplastic isolated from shrimp shells could provide a solution to planet-clogging plastics.
The business of being Beyoncé
New HBS case study looks at the marketing savvy and tough calls behind star's surprise 2013 album release.
A new Harvard Business School case study digs into the mystery and motives behind Beyoncé's surprise 2013 album release.
'What could be more interesting than how the mind works?'
Steven Pinker's history of thought.
Interview with Johnstone Family Professor Professor Steven Pinker as part of the Experience series.
College admits Class of '18
Acceptance notices sent to 2,023, 5.9 percent of applicants.
Harvard College sent admission notifications to 2,023 students, 5.9 percent of the applicant pool of 34,295. Included are record numbers of African-American and Latino students, who constitute 11.9 and 13 percent of the admitted class, respectively.
Punitive damages
Q&A on the economic and social costs of rising U.S. incarcerations, despite dipping crime rates.
Ronald S. Sullivan Jr., a clinical law professor and director of the Criminal Justice Institute at Harvard Law School, talks about U.S. crime and incarceration policies that have led to an unprecedented rate of mass imprisonment. He also discusses the reforms that might reverse that upward trend.
Evolution in real time
59,000 generations of bacteria, plus freezer, yield startling results.
After 26 years of workdays spent watching bacteria multiply, Richard Lenski has learned that evolution doesn't always occur in steps so slow and steady that change can't be observed.
Kenneth Griffin makes largest gift in Harvard College history
Alumnus donates $150 million to principally support financial aid.
Harvard University announced that Kenneth Griffin '89, founder and chief executive officer of Citadel, had made the largest gift in Harvard College history. The $150 million gift is principally focused on supporting Harvard's financial aid program.
'On' switches for cells
Researchers find early developmental signal hidden amid 'noncoding' RNA.
Scientists at Harvard identified a previously unknown embryonic signal, dubbed Toddler, that instructs cells to move and reorganize themselves, through a process known as gastrulation, into three layers.
From preschool to Harvard
A single dream, a straight path, and the hard work along the way.
"As I write this column from the comfort of my Harvard College dorm room, my pulse still quickens when I think of that day in December 2013 — the day that made it all worthwhile. But before the moment that forever changed my life, there was a journey that started well over a decade before … the one that led to Cambridge," says Matthew DeShaw, Class of '18.
New treatment for depression shows immediate results
Substantial mood improvement seen after treatment with low-field magnetic stimulation.
In a study at Harvard-affiliated McLean Hospital, individuals with major depressive disorder or bipolar disorder who received low-field magnetic stimulation (LFMS) showed immediate and substantial mood improvement.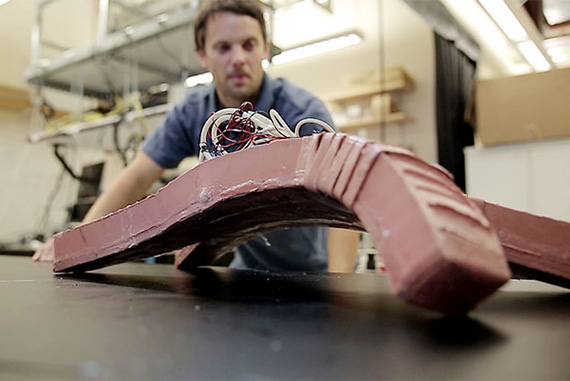 Cutting the cord on soft robots
From Harvard engineers, a machine that can walk through flames.
Researchers at Harvard's School of Engineering and Applied Sciences and the Wyss Institute for Biologically Inspired Engineering have developed the world's first untethered soft robot — a quadruped that can stand up and walk away from its designers.
The surprising origins of Europeans
Researchers discuss new theories on human migration revealed by sophisticated DNA tests.
Geneticists David Reich and Nick Patterson detailed recent work on the human migrations that led to the populations of today's Europe.
New hope for treating ALS
Patient stem cells help identify common problem, leading to clinical trials.
Harvard stem cell scientists discovered that a recently approved medication for epilepsy might be a meaningful treatment for amyotrophic lateral sclerosis (ALS), also known as Lou Gehrig's disease, a uniformly fatal neurodegenerative disorder.
977 admitted to Class of 2019 under Early Action
Range of backgrounds among prospective students.
On Dec. 11, Harvard College sent admission notifications to 977 prospective students through its Early Action program.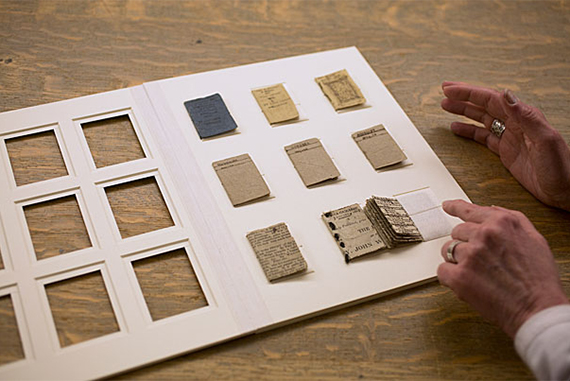 The genesis of genius
Tiny books by the Brontë children suggest the unbounded creativity to come.
Tiny, hand-lettered, hand-bound books Charlotte and Branwell Brontë made as children have been lovingly restored at the Harvard Library.
New Harvard College dean
Rakesh Khurana, HBS professor and Cabot co-master, will start in July.
Rakesh Khurana, Marvin Bower Professor of Leadership Development at Harvard Business School and co-master of Cabot House, was named the new dean of Harvard College.
'Search until you find a passion and go all out to excel in its expression'
For E.O. Wilson, wonders never cease.
E.O. Wilson has devoted his life to a better understanding of the workings of the natural world and to sharing his research and insights with Harvard students.
Snapshots of a sun-splashed day
A roundup of capsule stories and photos from Harvard's 363rd Commencement.
Harvard's top three YouTube videos for 2014
Self-folding robots (508,776 views)
A team of engineers at Harvard and MIT have designed and built a flat-packed robot that assembles itself and walks away.
Undergraduate Speaker Sarah Abushaar | Harvard Commencement 2014 (458,254 views)
Undergraduate Speaker Sarah Abushaar addresses graduates at Harvard's 363rd Commencement on May 29, 2014 at Tercentenary Theatre.