Emperor Akihito of Japan presented Harvard University Distinguished Service Professor Joseph S. Nye with the Order of the Rising Sun, Gold and Silver Star, at the Imperial Palace on Nov. 5 in recognition of his "contribution to the development of studies on Japan-U.S. security and to the promotion of the mutual understanding between Japan and the United States."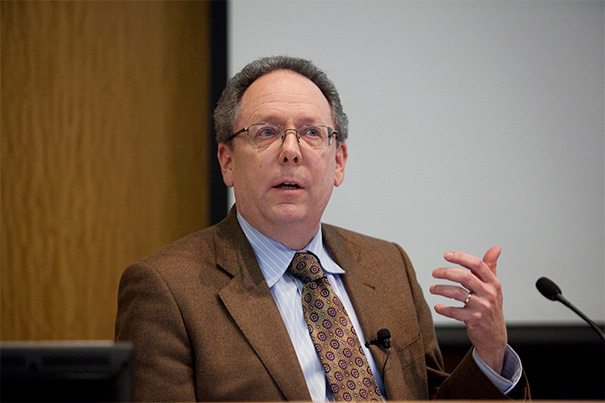 Also honored from Harvard was Edwin O. Reischauer Institute of Japanese Studies faculty Professor Andrew Gordon. Gordon received the Order of the Rising Sun, Gold Rays with Neck Ribbon.
The Order of the Rising Sun was established by Emperor Meiji in 1875. The Order was the first national decoration awarded by the Japanese Government. The award itself features rays of sunlight radiating from the rising sun. The attachment is shaped into a chrysanthemum.