Excerpted from "Up Home: One Girl's Journey" by Ruth J. Simmons, Ph.D. '73, LL.D. '02, senior adviser to the president on engagement with Historically Black Colleges and Universities. Published by Random House, an imprint and division of Penguin Random House LLC. All rights reserved.
The cheap, rich soil of the Daly area in East Texas area encouraged my ma­ternal grandparents, Richard Campbell and Emma Johnson, to settle there in the 1880s. I am left to imagine what could have impelled the young couple to set off from Mississippi with such a mission, but in the era of their exodus, the South­west must surely have offered greater safety and opportunity for Blacks. Emma was born after slavery ended officially, and nothing is known of the family members she left in Missis­sippi, as she never spoke of them. Richard came originally from Virginia. He was born around 1870 to Martha Leonard and Andrew Campbell, both of whom had been slaves. Mar­tha's two boys, Doc and Richard, had different fathers, a fact that was apparent from their features. Doc was very dark, and Richard was very fair. The Campbell boys gradually worked their way south to Mississippi, where Richard met Emma and the three set off together on a boat for Texas. They landed in Oakwood, an East Texas town founded in 1870 on the Trinity River, across from Daly.
After arriving in Oakwood, Emma and Richard soon made their jump-the-broom marriage legal by remarrying and recording their union in the Leon County courthouse. Their Holy Union of Matrimony took place on August 19, 1891, nine days after they had secured their marriage license, with Reverend Frank Lloyd, an ordained minister, officiating. The same "Minister of the Gospel" officiated when Doc married Bella Tryon, his second wife, two years later. Together, in 1910, Richard and Doc bought 60 acres of farmland situ­ated 16 miles northwest of Crockett in Daly. The pur­chase, made jointly with their wives for $300, required diligent planning, saving, and no small amount of ambition.
It is easy to see why Richard, Doc, Emma, and Bella crossed the river to farm in tiny Daly, where expansive cotton fields were surrounded by red oak and post oak trees and transected by creeks. Without a town center, the area was home to homesteads large and small that depended on nearby Grape­land and other towns for many needs. The absence of a busy town center gave Daly a quiet, peaceful character in a setting of gently rolling hills and verdant, fertile fields. Even today when I visit the area, I am taken aback by the beauty of the landscape, despite its deteriorating homes and farm build­ings and overgrown fields.
My mother, Fannie Campbell, was born on this beautiful land in 1906. She met and married my father, Isaac Stubble­field, there and bore all of her children within a few miles of her parents' home. A devoted creature of this intimate land­scape, she traveled only to Grapeland, Oakwood, and, occa­sionally, county fairs in the region. For much of her life, she had only horses and wagons as transport and, after our family acquired an automobile, she never learned to drive. Her mar­riage also circumscribed her movements; she followed the many relocations prompted by my father's employment first as a farmhand and sharecropper and, later, as a laborer in Houston.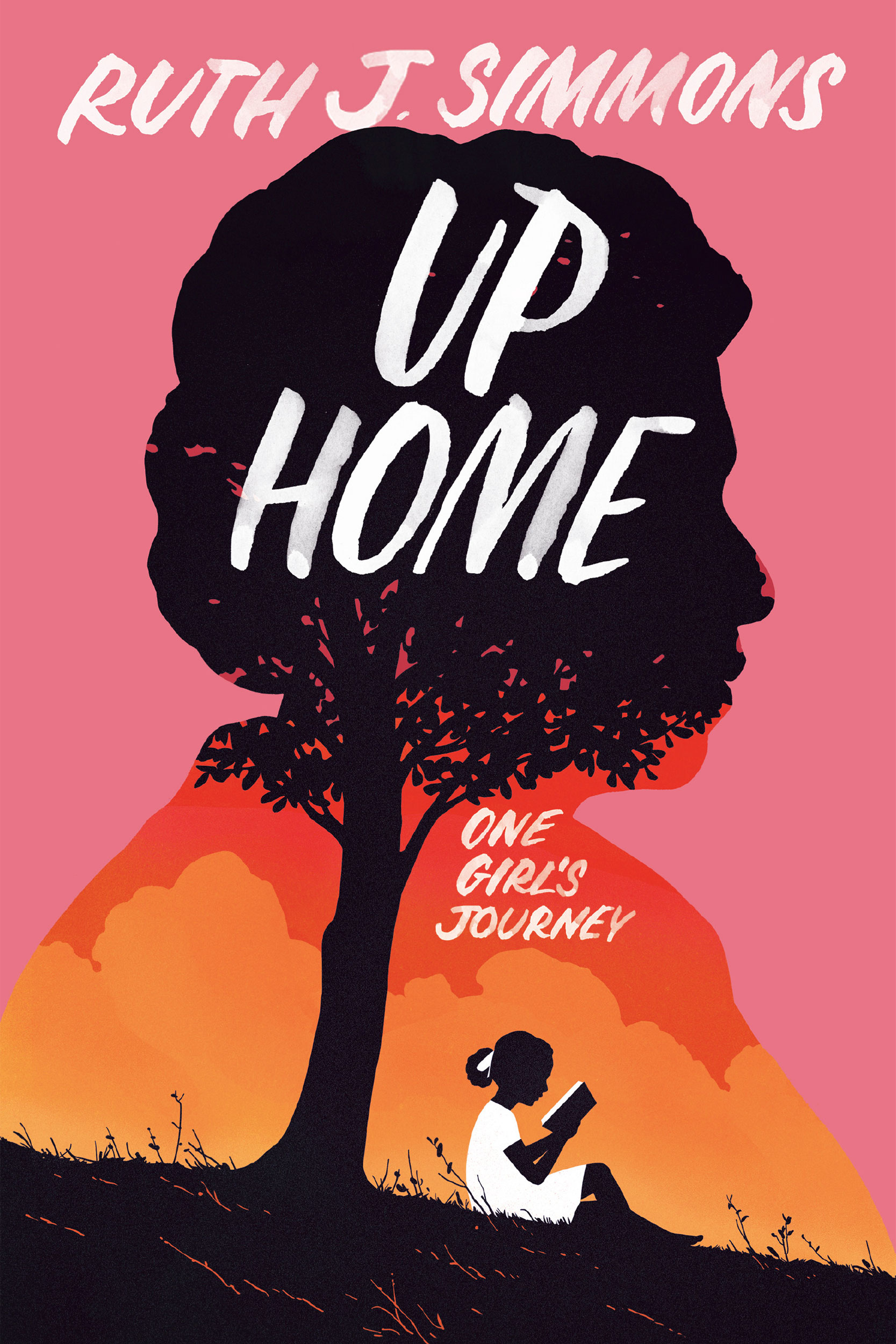 Today, at the point where the paved section of Route 227 abruptly changes into hardened pebbly clay leading toward Cedar Branch, another Grapeland-area community, a me­andering climb to the left leads to the top of a cattle-grazed knoll where a small, weather-worn house once looked out over the fields below. With no street addresses, houses and properties often acquired the names of former owners or in­habitants. My father had moved our family to the house pre­viously inhabited by Eddie Bryant, a local farmer, and there I was born after the end of World War II.
I have no personal recollection of the Eddie Bryant house because a couple of years after I was born our family moved to the Murray Farm, working the Murrays' cotton fields. Be­cause I can drive from Grapeland to Daly in only 10 or 15 minutes, the isolation of the Murray Farm and other sites in Daly when I was a child is difficult to imagine today. Yet, in the '20s, '30s, and '40s, round-trip travel from the area to Grapeland and back would have taken the better part of a day, making it impossible to go there with any frequency.
The Murray Farm was a village unto itself, with its own convenience store and a sanctified church and school close by. Sharecroppers typically bought on credit from the farm store, where mounting indebtedness to the owners often could not be satisfied. I was too young to be aware of the dire economic factors affecting sharecroppers. Like other fami­lies, we had a farm-owned house and a modest amount of space for a garden and chickens. These accommodations met our basic needs. All sharecroppers enjoyed the same state and, having this in common, they generally got along well and built friendships on the basis of their shared circum­stances. We were especially close to our nearest neighbors on the farm: Miss Lula May, Miss Florida, and Miss Sis. While I do not recall knowing many sharecroppers, their colorful names continued to live in family lore long after we moved away, perhaps because they typified the proclivity of Blacks to give their children names such as Mr. Son, Baby Girl, Mr. Junior, Mr. Brother, and so on.
The churches in Daly were the primary social outlets for Black sharecroppers. My father's oldest brother, Elmo, helped establish Greater New Hope Baptist Church in the 1920s, just steps away from the Campbell 60 acres on Route 227. The building they erected was a rudimentary structure. The church remains today a center to which people return once a year for "homecoming."
Home going and home coming are important concepts in the South, particularly in Black southern culture. "Going home" could mean going to heaven after death (as in gospel singer Mahalia Jackson's magnificent spiritual in the film "Imitation of Life"), or it could simply mean returning to a country family's ancestral home. Among my family and circle of relatives from Houston County, "up home" is synonymous with Grapeland, but every family defines "up home" on the basis of their town of origin. I suppose if Grapeland had been south of Houston, we would have said "down home." "Down home" also connotes a return to one's roots, to something that is basic, homespun, or a simple evocation of the original spirit of home, as in "down home" music or "down home" eat­ing. I associate "up home" with all of the meanings and nu­ances of "down home."
Yet in my early years I had no sentimental attachment to this area. I yearned instead for distant, forbidden regions. Aware that some were moving away from the area, I won­dered what their lives might become elsewhere. I wondered how moving away might shape my own life. As my older sib­lings relocated to Houston in search of work, I looked forward to their letters telling of the world beyond the fields that I played in. With no images from television, movies, or maga­zines available, my imagination was free to build a whimsical world geography and imagine capitals and people unlike any I would later meet. While today's children are stimulated by a barrage of visual and auditory sensations from their very first moment of life, we had nothing of the sort.
Our stimulation came in part from playing with and ob­serving the pets and feral animals on our farm: dogs and cats, birds and reptiles, squirrels and raccoons, horses and deer. Either they manifested unique personalities or we simply at­tributed exceptional traits to them. My father told us stories that anthropomorphized "coons," squirrels, foxes, deer, and other animals, but we also relied on our own encounters with real animals to keep us amused.
Our home was abuzz with sounds of farm activity, but what I enjoyed most were the many hymns that floated through the house and fields. These could be heard at any time of night or day, and they usually served as accompani­ment for the many tasks my mother performed. She typically sang or hummed her favorite songs: "Old Ship of Zion," "Amazing Grace," "Jesus, Keep Me Near the Cross," and many negro spirituals. Singing was also a favorite pastime for others in the family. My sisters and I formed a trio that per­formed in church, still much talked about and ridiculed by family members. Recollections of my singing invariably bring gales of laughter.
Initially, Mama and Daddy had horses. We children were generally dependent on our feet when the wagon was hauling cotton and horses were in use pulling plows. Both playmates and adversaries, these horses often entertained us with their remarkable personalities. For sport, Old Dan, Daddy's mean horse, would chase us, slobbering into our hair and tripping us. Mama's horse, Minnie, disliked my father for some rea­son and she would provoke him. One day my father was be­side himself with anger after Minnie chased him onto our porch. In a fury, he retrieved his shotgun from the house and hurried back outside to end Minnie's days. Seeing my father with the gun, the horse loped away into the woods. Our be­loved animals were our salvation on the long days when bore­dom often took hold.
Of course, isolation was sometimes an advantage in the racially segregated and hostile world of 1940s Texas. En­counters with whites often meant danger. The danger of not stepping aside as required when a white person passed. The danger of looking white people directly in the eyes and inex­plicably offending them. The danger of speaking impudently or with too much authority. The danger of appearing too proud. The danger of being in the wrong place. The danger of overstepping well-understood boundaries. In the presence of whites, one lived on edge because any of them, no matter their station, could summarily condemn a Black person to injury or punishment. So our parents urged us to observe the proper behavior when encountering whites. And, out of fear, we did.
Racial mixing in a social context was taboo. My eldest brother, Elbert, a responsible and "mannerly" child, was often admired by adults and given special privileges because of his maturity. When invited to a white man's house to hear his daughter play the piano, Elbert considered it a great honor, but once he arrived at the large white house in Grapeland he was told, to his surprise, that he could not go inside; he would have to stand at the side window to listen. His indignity was typical of the behavior of whites in that era. To invite a Black person into one's home or church would suggest social parity, an inconceivable notion.
Interracial activity in Grapeland was filled with such in­dignities. All institutions, of course, were segregated. Sepa­rate churches, separate communities, separate social events, and separate seating were ordained to prevent racial mixing. In the only local movie theater, Blacks were consigned to the balcony. Even places on the streets and sidewalks were ear­marked for one or the other race. After they had made their purchases and dropped their cotton at the local gin, Blacks typically gathered for recreation and socializing in an area on the side of the general store. No restaurants were available to them, so they bought meats and cheese and took their meal to that separate area to eat. Summer sausage and saltines, cheddar cheese, and red "sodie water" were a common meal, with ice cream and candy for children. My favorites were root-beer-flavored barrel candy, coconut striped candy, and peanut butter logs. The gathering site for Blacks was called "buzzards' roost." To many white people in Grapeland, we were a bunch of crude Blacks who reminded them of a flock of buzzards, gathering to feed on leavings and detritus. We swooped in, circled, came down for a feeding, and, once we had our fill, moved on until the next feeding.
Yet racial mixing did occur. Some of the Blacks and whites who passed each other on the streets were blood relatives. We did not acknowledge this fact openly, but in a small town the truth was inescapable. Often family bonds were privately acknowledged as whites visited their Black relatives in the latters' homes and neighborhoods, but never in the white relatives' homes. The evidence of miscegenation was some­times plain to see in the Black faces that abruptly turned away to avoid being mistaken for "uppity niggers." My father's mother, Flossie Beasley, was related to one of Grapeland's founding families. She was the granddaughter of Liza, a slave, and Jim Beazley, a white man. Even though the spell­ing of the surname changed, Flossie's fair skin and straight hair, combined with other features, made her ties to the white Beazleys starkly evident. This history was not as well known to us as children, but adults accepted it as a manifes­tation of the pathos and hypocrisy of racial segregation.
Despite these circumstances, I grew up with little resent­ment of white privilege. Although my siblings and I set differ­ent expectations for ourselves, my parents did not appear to accept more than what was dealt them. Seemingly accepting the fact that they had no power to change their circum­stances, they mostly enjoyed their lives in rural East Texas. On my rare forays into Grapeland, I saw the treatment my parents and their friends received. These were my first les­sons in the barriers people construct that can so easily denigrate human worth and poison relations between races. At the first opportunity, many of the "buzzards" so mistreated by the town would leave Grapeland, taking with them to new lives a large measure of the humiliation that had been in­flicted upon them during their time in Houston County.
To be born in an environment in which one is legally des­ignated subhuman is a defining experience. Constant asser­tions that one is less deserving of basic human and civil rights can become deeply ingrained, dominating one's self-image and blocking the will to pursue ambitious goals or express one's true identity. I have frequently been told by whites that Blacks have "a chip on their shoulder." They often say this as if it is ridiculous to have been marked deeply by the violation of one's human dignity and rights. It is true that ideally we should not permit even the most heinous circumstances to mar permanently the course of our thinking and our lives, but we should not forget that such an ideal is more a desirable goal than an easy accomplishment. Living one's life during and after the violation of one's humanity is a test and task that any would find challenging, and it can be, at the least, an arduous lifelong pursuit.
Although I did not by any means witness firsthand the worst of what my parents and the rest of my family experi­enced in Grapeland, I was certainly made aware that being Black enclosed me in a web of stereotypes, which I would not likely escape. I had no thought that I would be exempt from the treatment my parents recounted from their past. To avoid being overtaken by the circumstances I had inherited, I had to imagine the world as a far more interesting and logical place, much as one might stubbornly build a castle in the sand, knowing that it will be washed away. But I never expected my imagined castles to replace permanently the reality of rural East Texas in the '40s and '50s.
Today, I own the land that my mother inherited from her mother. Once married, Mama never again lived on this land; she followed the moves and inhabited the homes dictated by my father's employment. Though undeveloped, this land is worth my owning because it represents the strivings of the Campbells and Stubblefields and the deep and willful connections that Mama and Daddy made to each other and the region. I return to the red clay roads and sandy fields of Daly as often as I can to remind myself what I learned there: the need to stretch beyond the boundaries imposed upon me as a child. I return to marvel at how my interest in far different worlds was kindled as I wandered barefoot through the field  and meadows. I return to contemplate what my grandparents Emma and Richard, and my mother and father must have endured to keep us safe and to instill in us a sense of self-worth in the face of colossal barriers to pride and accomplishment. And so, I hold on to this land because "up home" is a journey I will always make and "down home" is a feeling I will always relish.
Copyright © 2023 by Ruth J. Simmons