What was the first European-influenced American art? For many the go-to might be Colonial artists, like painter John Singleton Copley or silversmith Paul Revere. But a new show at the Harvard Art Museums delves deeper, looking at the earlier interactions and confrontations between European, Indigenous, and African civilizations in this hemisphere and the works blending different cultures and faiths that emerged.
"From the Andes to the Caribbean: American Art from the Spanish Empire," on view through July 30, is organized around three themes — religion as politics; hybrid and syncretic identities; and wealth, luxury, labor — and centers on paintings, from religious iconography to intimate portraits.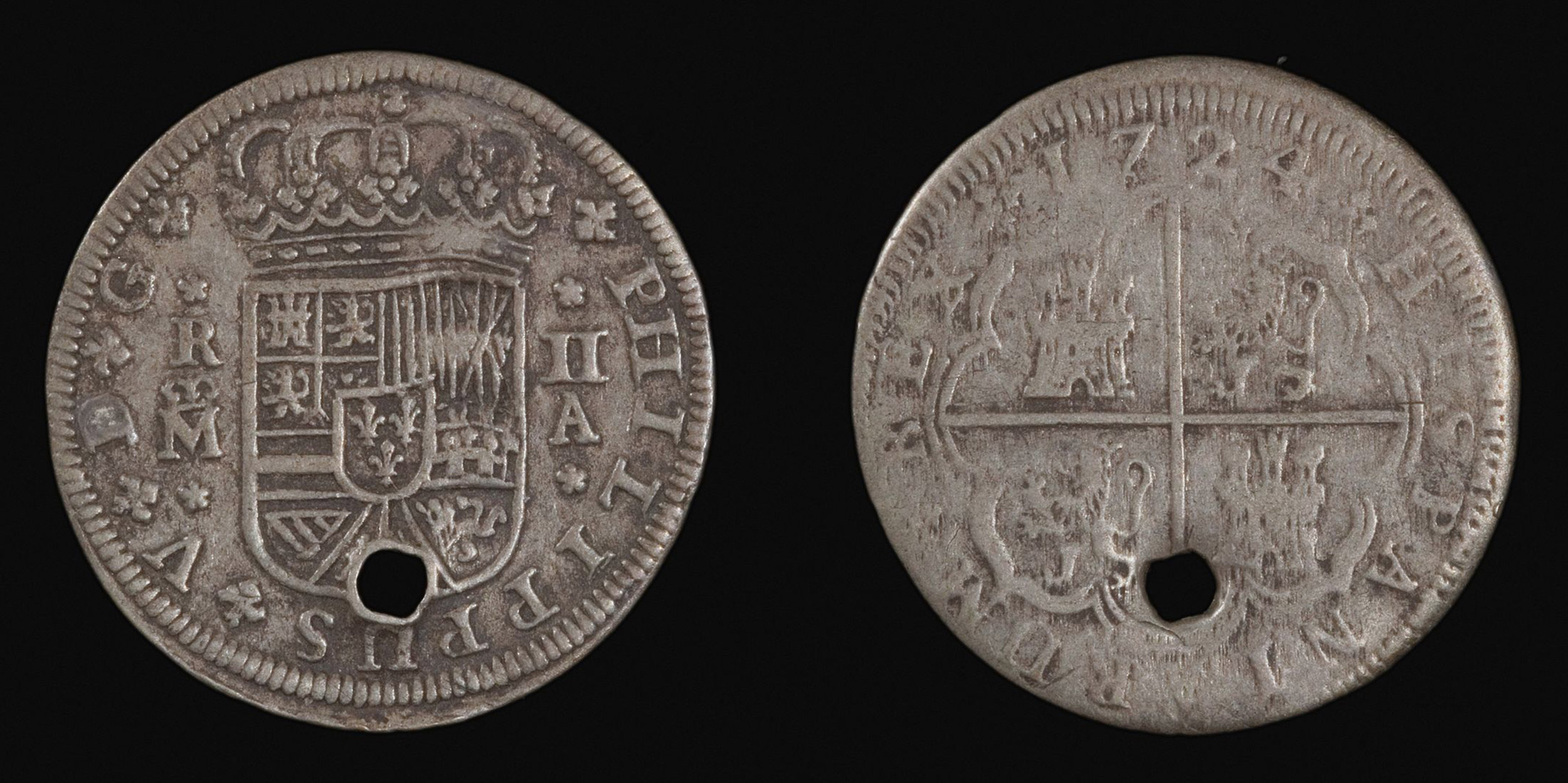 Incorporating 26 works from the Carl and Marilynn Thoma Foundation together with pieces from the Harvard Museums' collections, the exhibit also includes silver and mahogany objects, as well as one explanatory case tracing the history and use of cochineal, the pigment derived from a South American beetle that gave so many of these pieces their rich red.
Dating from 1600 to about 1860, the works on display range from what curator Horace Ballard described as "high Renaissance" ("La Virgen María leyendo/Virgin Mary Reading") to the emergence of a distinctive new style (in "Saint Isidore the Farmer") depicting a clearly mixed-race saint as well as indigenous farmers being helped by the saint's angels.
"The beauty of these icons is deeply political," said Ballard, the Theodore E. Stebbins Jr. Associate Curator of American Art. That early Virgin Mary, for example, is attributed to Mateo Pérez de Alesio, who assisted Michelangelo on the Sistine Chapel. In 1583, he sailed to Lima, in what was then known as the Viceroyalty of Peru (which spanned most of South America's west coast), where he trained Indigenous and Afro-diasporic artists to paint icons. "I wanted to tell that story of trans-Atlantic relationships," said Ballard. "But I also wanted to, from the very first image, show that embedded Afro-Indigenous presence."
For Ballard, the connection is personal. Introducing the show, his first major exhibition since joining the museums in 2021, the curator explained how his Virginia originally had him counting European influence from 1607 and the establishment of Jamestown. His work as a scholar and curator taught him to look back to 1492 and the arrival of the Spanish, and their discovery of silver soon after, which would fund the expansion of their empire.
"For my first exhibition here at the Harvard Art Museums, it was deeply, deeply important to reframe the understanding of American art as not beginning with Jamestown or the pilgrims in 1620 but beginning with the Spanish Empire," said Ballard.