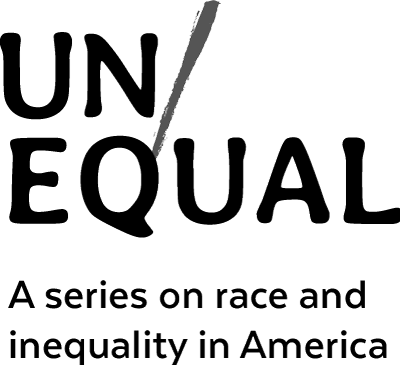 "Unequal" is a multipart series highlighting the work of Harvard faculty, staff, students, alumni, and researchers on issues of race and inequality across the U.S. This part looks at how the pandemic called attention to issues surrounding the racial achievement gap in America.
The pandemic has disrupted education nationwide, turning a spotlight on existing racial and economic disparities, and creating the potential for a lost generation. Even before the outbreak, students in vulnerable communities — particularly predominately Black, Indigenous, and other majority-minority areas — were already facing inequality in everything from resources (ranging from books to counselors) to student-teacher ratios and extracurriculars.
The additional stressors of systemic racism and the trauma induced by poverty and violence, both cited as aggravating health and wellness as at a Weatherhead Institute panel, pose serious obstacles to learning as well. "Before the pandemic, children and families who are marginalized were living under such challenging conditions that it made it difficult for them to get a high-quality education," said Paul Reville, founder and director of the Education Redesign Lab at the Harvard Graduate School of Education (GSE).
Educators hope that the may triggers a broader conversation about reform and renewed efforts to narrow the longstanding racial achievement gap. They say that research shows virtually all of the nation's schoolchildren have fallen behind, with students of color having lost the most ground, particularly in math. They also note that the full-time reopening of schools presents opportunities to introduce changes and that some of the lessons from remote learning, particularly in the area of technology, can be put to use to help students catch up from the pandemic as well as to begin to level the playing field.
The disparities laid bare by the COVID-19 outbreak became apparent from the first shutdowns. "The good news, of course, is that many schools were very fast in finding all kinds of ways to try to reach kids," said Fernando M. Reimers, Ford Foundation Professor of the Practice in International Education and director of GSE's Global Education Innovation Initiative and International Education Policy Program. He cautioned, however, that "those arrangements don't begin to compare with what we're able to do when kids could come to school, and they are particularly deficient at reaching the most vulnerable kids." In addition, it turned out that many students simply lacked access.