Five faculty members were recently named Harvard College Professors, with their terms beginning July 1. Claudine Gay, Edgerley Family Dean of the Faculty of Arts and Sciences, announced the honors.
Harvard College Professors are recognized for their contributions to undergraduate teaching and positive influence on the culture of teaching at the University. The professorships are five-year appointments that include support for research and a semester of paid leave or summer salary. The program was created through a gift from John and Frances Loeb and launched in 1997.
The group includes:
Andrew Murray

Herchel Smith Professor of Molecular Genetics, professor of molecular and cellular biology, and director of the John Harvard Distinguished Science Fellows Program
Andrew Murray's lab research focuses on the "rules of the game" explaining cell function and evolution.
"I treasure teaching for many reasons: the excitement of passing on knowledge, the ability to stimulate and inspire the remarkable students who come to Harvard, and the terrifying 2 a.m. moments when you realize that you don't actually understand a topic that you are supposed to explain at 10 a.m. and that it's suddenly time to learn it yourself!" said Murray. His recent courses include the graduate-level "Regulation of Mitosis" and the full-year introductory "Integrated Science" aimed at undergraduates, which holds a special significance for Murray.
"A group of colleagues and I — faculty and graduate students — created 'Integrated Science' mostly because it was the one course we'd all wished we had in college: an intense introduction to the natural sciences (physics, chemistry, biology, math, and computation) as a single integrated whole," said Murray. "The class attracts a group of highly motivated, highly collaborative students, and I have learned far more from my colleagues in the course and from its students than I have been able to teach."
---
Ernest Bernbaum Professor of Literature in the Department of English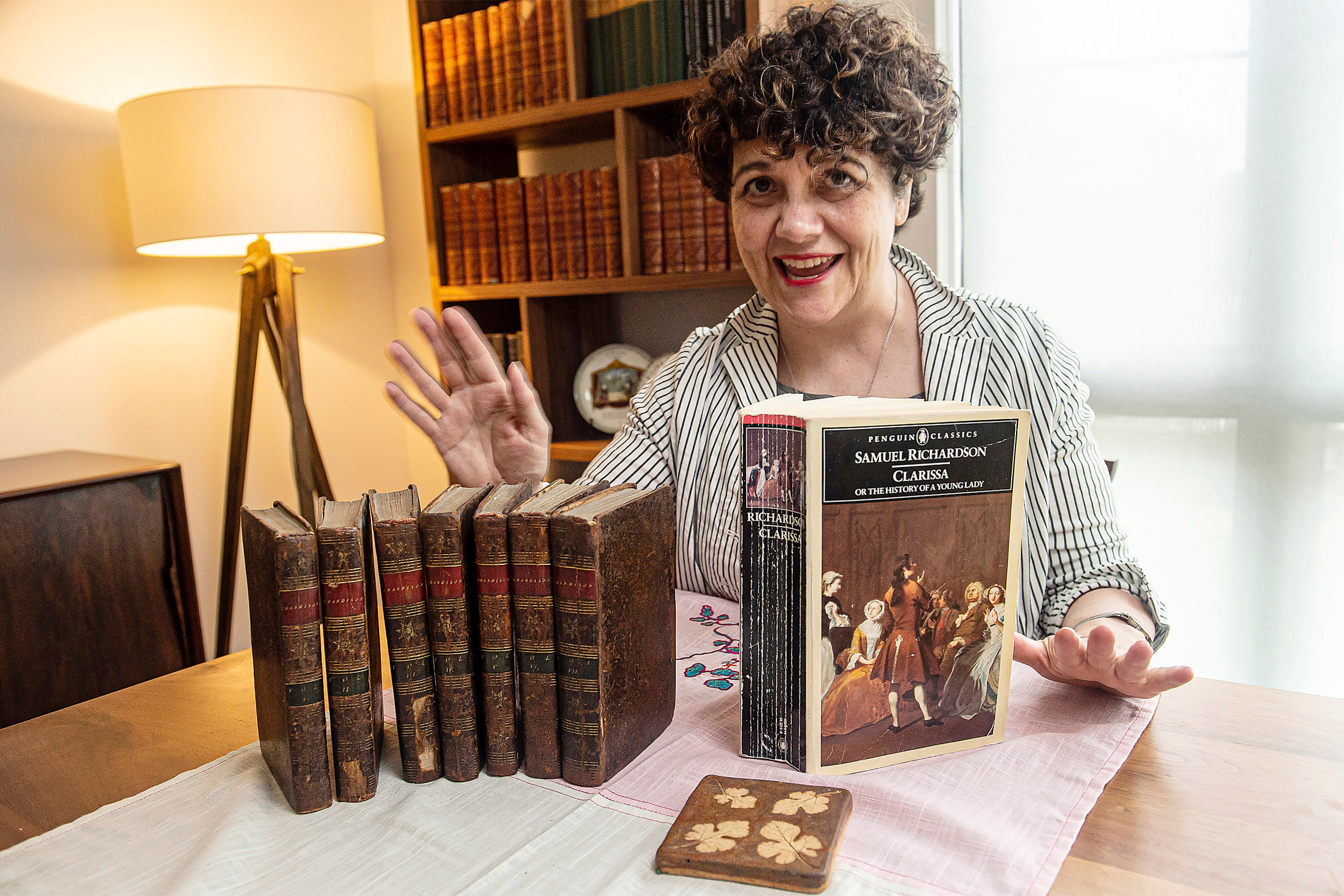 Deidre Lynch's research interests include British literature and culture from the 18th century and Romantic period, the Gothic and Enlightenment periods, and the theory and history of the novel, the book, reading, and English studies.
"I am very committed to the notion that the pursuit of pleasure and the pursuit of knowledge need not, and should not, be thought of as incompatible. Our ardent feelings about what we read can be sources of knowledge," said Lynch. "This philosophy shapes the assignments I design for my undergraduate classes, like 'Jane Austen's Fiction and Fans,' and 'When Novels Were New.' I want Harvard undergraduates to notice books' capacity to vault across the centuries and impact them now, and I want them to feel as though they have a stake in shaping these works' afterlives."
Lynch was also a member of the teaching team for the fall section of the first-year undergraduate course HUM10, "A Humanities Colloquium: From Homer to Valera Luiselli."
She expressed gratitude for the work of colleagues and teaching fellows with whom she has collaborated.
"I also know that the excellent teaching fellows with whom I've taught have in their turn taught me a lot about how to get undergraduates engaged — and also how to foster community in the classroom (even the Zoom classroom), how to mix study with play, and how to convince undergraduates that they have things to teach one another and to teach their teachers," she said.
---
Professor of psychology and director of the Affective Neuroscience and Development Laboratory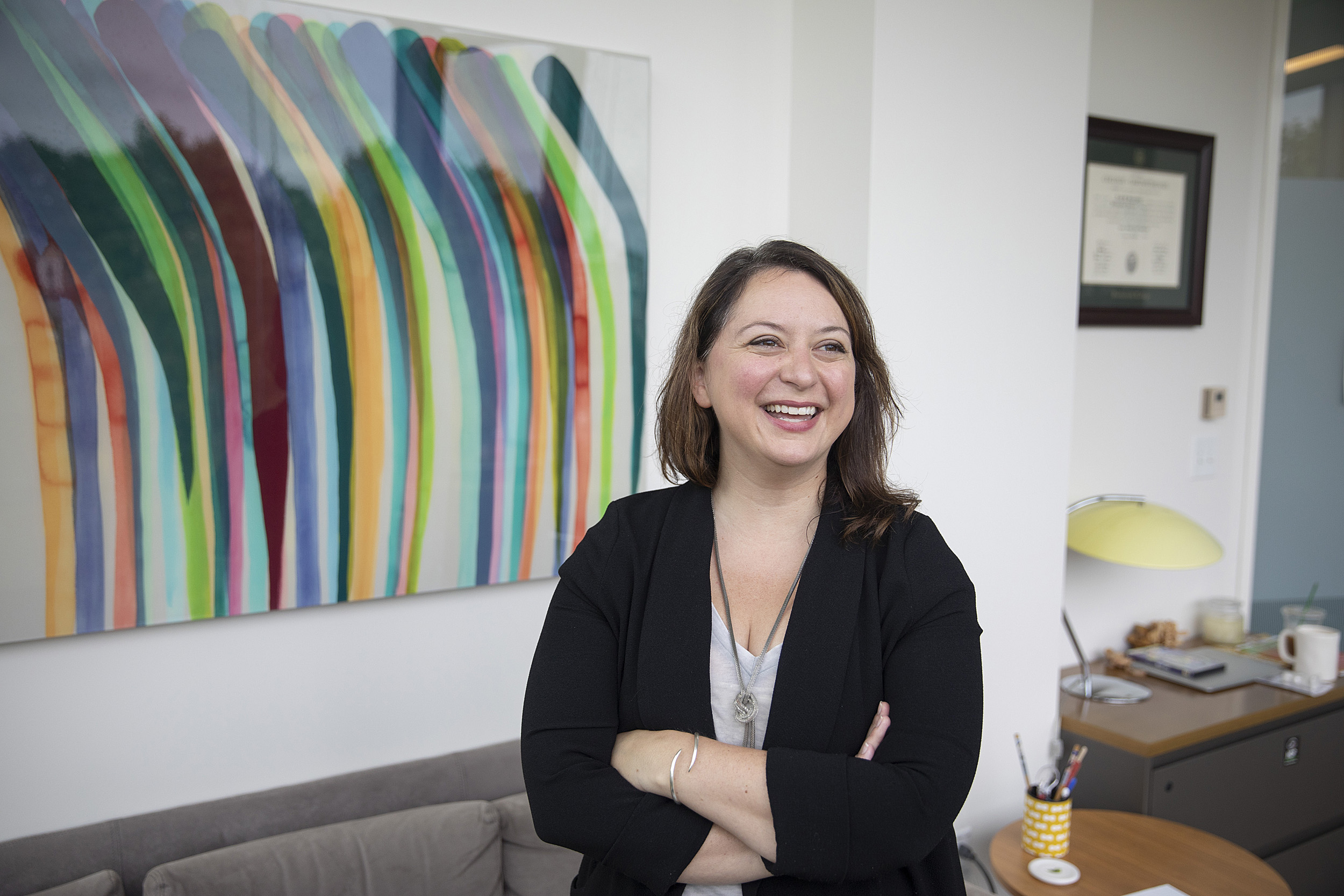 In her laboratory, Leah Somerville directs research on adolescent brain development — specifically psychological changes in cognitive, motivational, social, and emotional behavior — using psychological and neuroscientific approaches.
"When it comes to teaching, my job is made easier by having the privilege of teaching topics that are naturally relevant to undergraduates' identities, including 'The Adolescent Brain' and 'The Emotional Mind,'" said Somerville. "Students are especially excited to learn about emotional-regulation strategies along with empirical evidence about what works, for whom, and when. My most rewarding teaching moments involve lingering on these connections between science and our daily lives."
This year, Somerville taught a research-based course in the lab for undergraduate and graduate students and co-taught a graduate-level course in psychology special topics.
After a sabbatical year, she said, "I look forward to getting back into the classroom in January 2022 and hope the pandemic is sufficiently behind us so that we can find those informal, serendipitous ways to connect with each other again. I find that I learn just as much from our students — if not more — than they may learn from me."
---
Gordon McKay Professor of Computer Science and co-director of undergraduate studies in CS at the Harvard John A. Paulson School of Engineering and Applied Sciences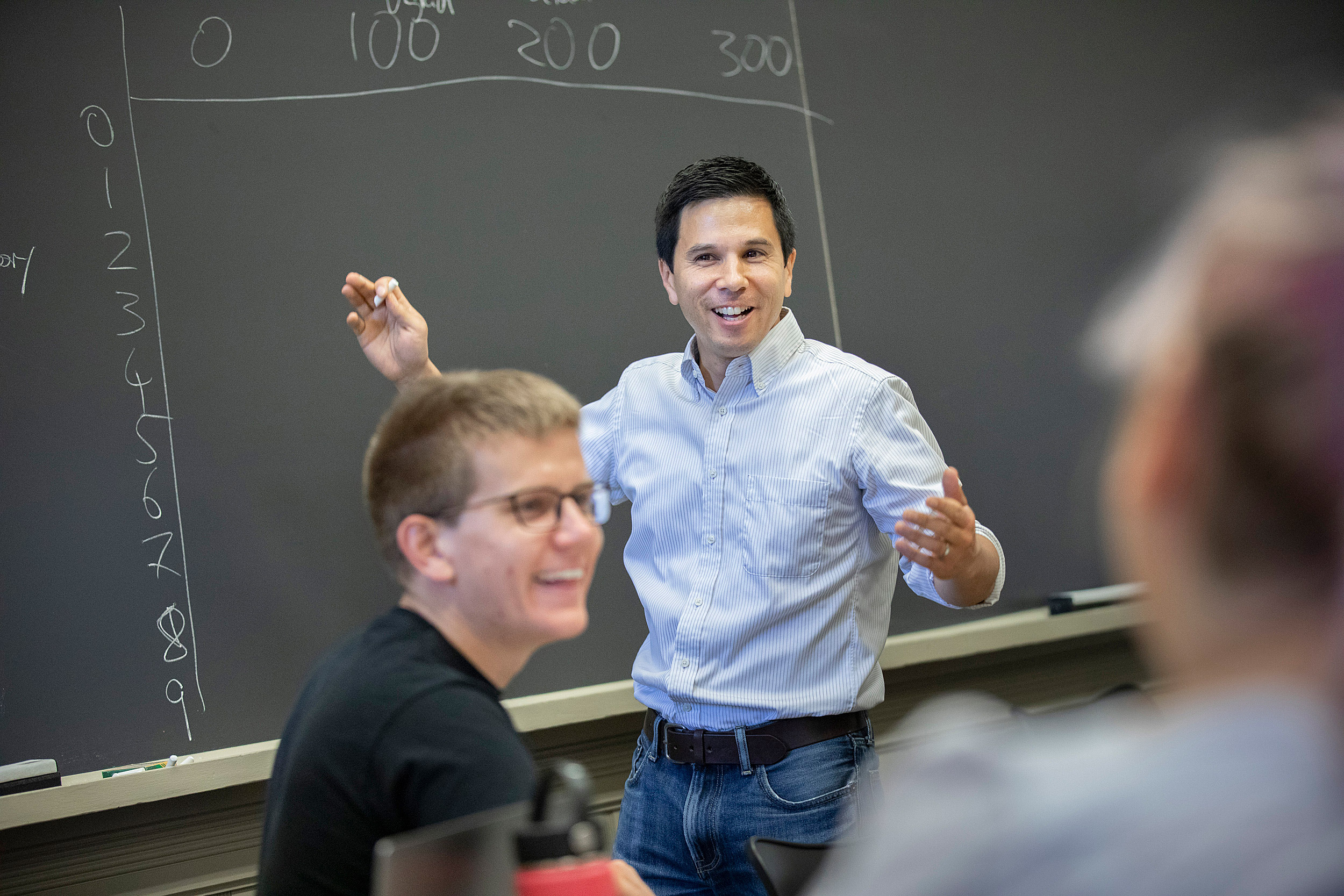 "I was surprised and humbled to receive the announcement. There are so many fantastic and inspiring teachers in FAS, and I feel that I still have so much to learn about teaching," said Stephen Chong, whose research focuses on programming languages and security.
"In my teaching, I strive to inspire in my students an interest and enthusiasm for computer science that goes beyond the boundaries of course requirements. I try to accommodate different learning styles, and so provide a number of different ways for students to engage in the course materials and to interact with the course staff."
In 2020‒21 Chong taught two courses on programming languages and security and oversaw independent student research in advanced topics in computer science. He also works with students outside the classroom as the co-director of undergraduate studies in CS and as a faculty dean of Winthrop House.
"I appreciate that students need support beyond the classroom, particularly during these last few semesters of remote learning," he said.
---
Teresa G. and Ferdinand F. Martignetti Professor of Philosophy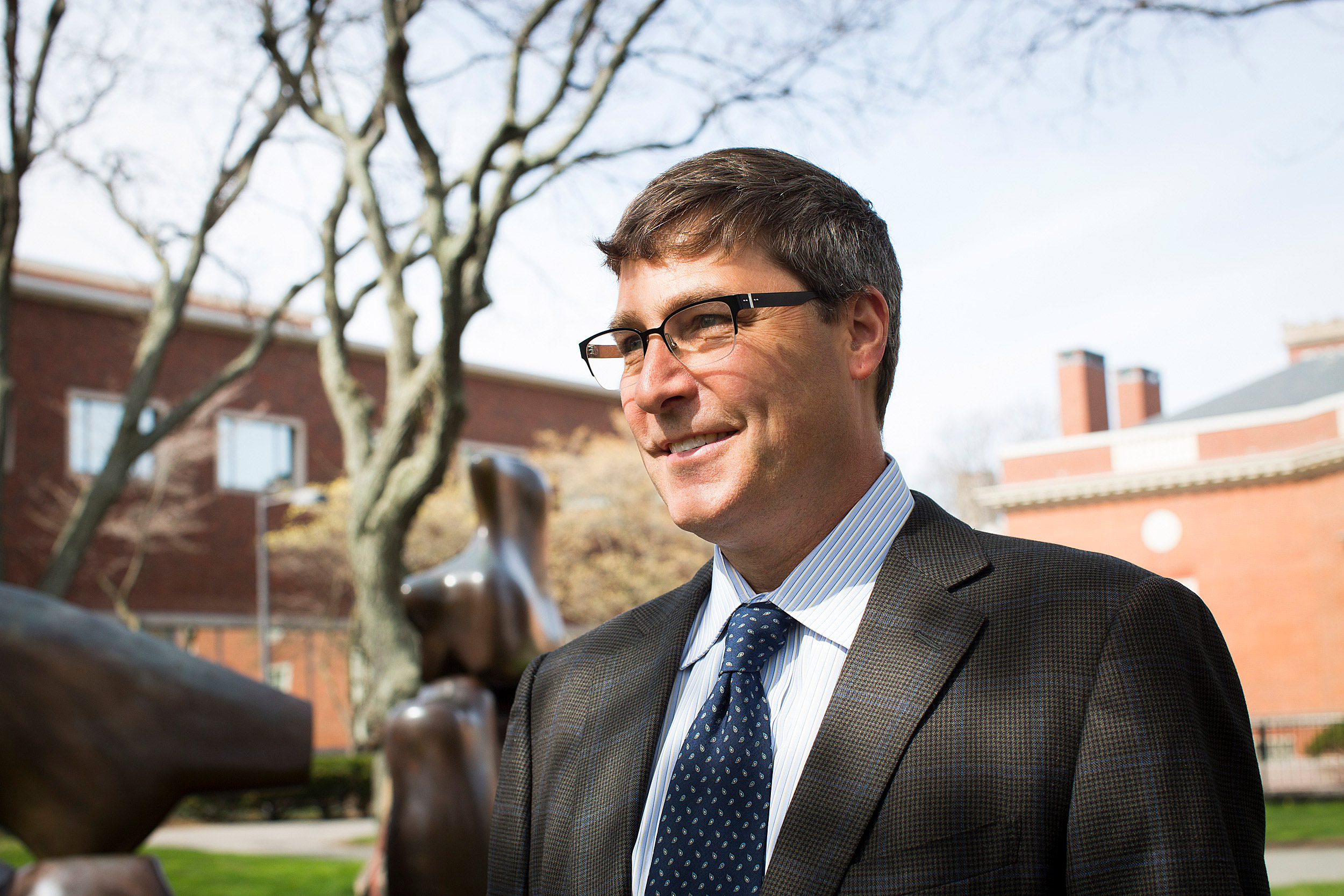 In his research, Sean Kelly focuses on many different aspects of the philosophical, phenomenological, and cognitive neuroscientific nature of human experience.
"For me, teaching is an incredible opportunity to connect with students and colleagues in discussion about the deepest and most significant issues of the universe and of human existence," said Kelly. "Learning, like teaching, takes a kind of humility and openness to being changed, and therefore a kind of honesty with oneself, that is incredibly risky. It is because so many of the students at Harvard are ready to take on this kind of risk, and to support others in doing so, that good teaching can happen here."
He recently taught as part of the faculty team for the spring section of HUM10, "A Humanities Colloquium: From James Joyce to Homer." He also co-taught the graduate seminar "Philosophy, History, Genealogy," and taught the undergraduate course "Existentialism in Literature and Film."
"At its best, the classroom is a place where both students and teachers come alive in conversation with one another," said Kelly, who is also a faculty dean at Dunster House. "I absolutely love the vibrancy of that experience and I have been overwhelmed by the effort and intelligence that my colleagues put into their teaching, and I am proud to be at an institution that values teaching so highly."
The Daily Gazette
Sign up for daily emails to get the latest Harvard news.