Frank Stewart learned young how to fail often with his camera.
A painter could spend days on a canvas only to realize the result was a "monstrosity," the acclaimed photographer and artist said during a conversation with New York University Professor of Performance Studies Fred Moten '84 at the Hutchins Center for African & African American Research's Hiphop Archive last week.
Stewart's early missteps on film were evident as soon the negatives were developed. From 36 exposures came "36 chances to learn from those failures," said Stewart, now 70, who snapped his first pictures as a teen at the March on Washington for Jobs and Freedom in 1963, using a Brownie camera he borrowed from his mother.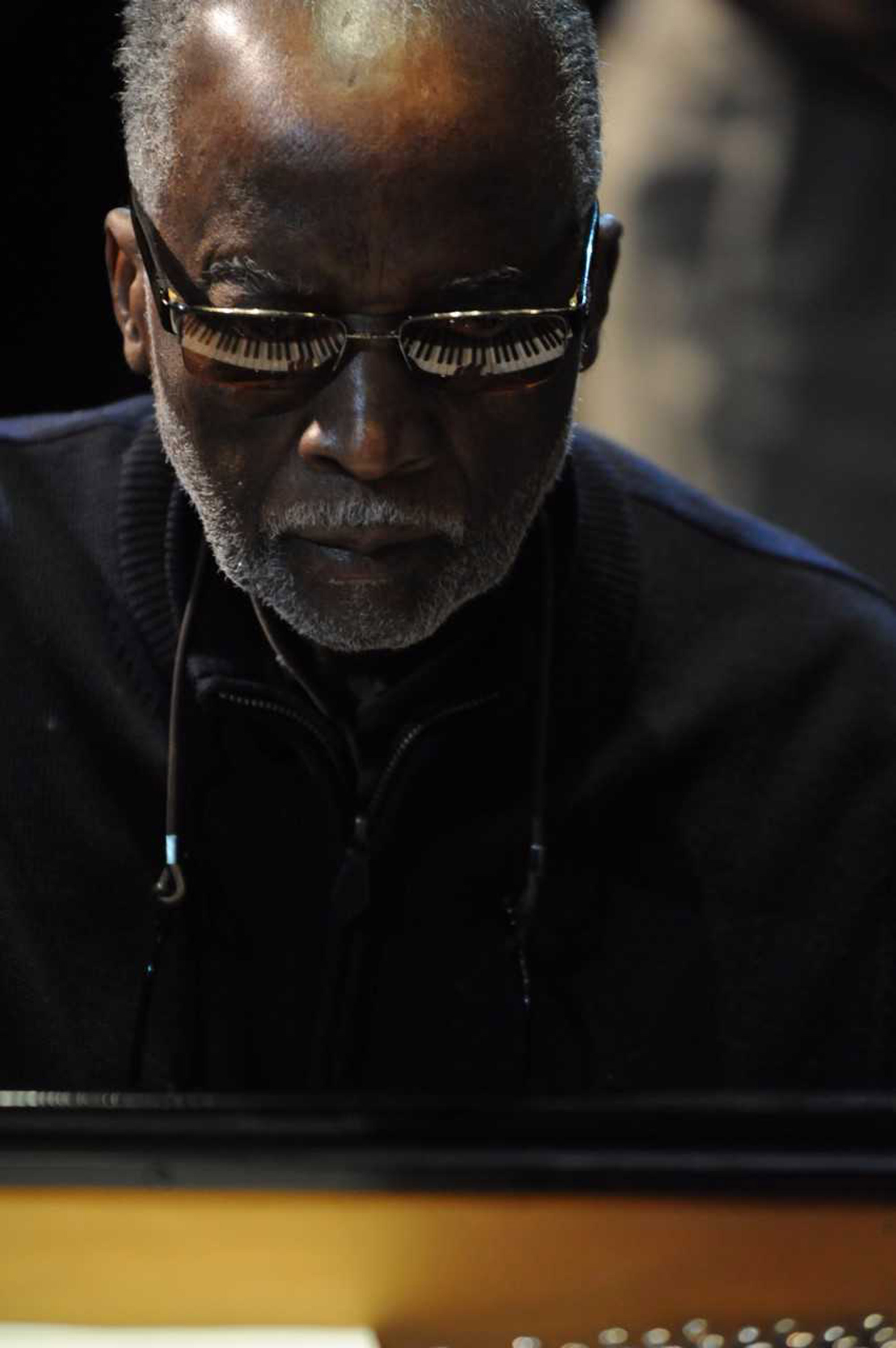 Learning from his mistakes and bringing his life experiences to bear on his photographs are key to his practice, he said, as is embracing improvisation — the theme that runs through a new exhibit of his works at the Ethelbert Cooper Gallery of African & African American Art. In "The Sound of My Soul: Frank Stewart's Life in Jazz," nearly 80 black-and-white and color photographs large and small document Stewart's fascination with capturing the country's signature art form — one rooted in improvisation — on film.
With jazz, "You are trying to improve on what you just played … you are looking forward to making something new all the time, and that's what's happening in photography," said Stewart, Jazz at Lincoln Center's official photographer since 1992. Through the years, he has repeatedly returned to the topic, haunting clubs, classrooms, and concert halls with his camera, creating silent images that convey a vivid sense of sound. And he has repeatedly improvised, playing with the forms his pictures took and the processes he employed as technology evolved from the darkroom to the digital age.