BOSTON — In the 135th playing of The Game, the Harvard football team (6-4, 4-3 Ivy) bested the Yale Bulldogs (5-5, 3-4 Ivy) in a commanding 45-27 victory at the historic Fenway Park today. Harvard's victory in the colosseum of champions snaps Yale's two-game winning streak in The Game.
Senior quarterback Tom Stewart went 18-for-27 for a total of 312 yards and three touchdowns to cap his career at Harvard. Receiver Henry Taylor and running back Devin Darrington found the end zone twice in today's matchup against rival Yale, tying for a team-high two touchdowns a piece.
To read complete coverage, visit gocrimson.com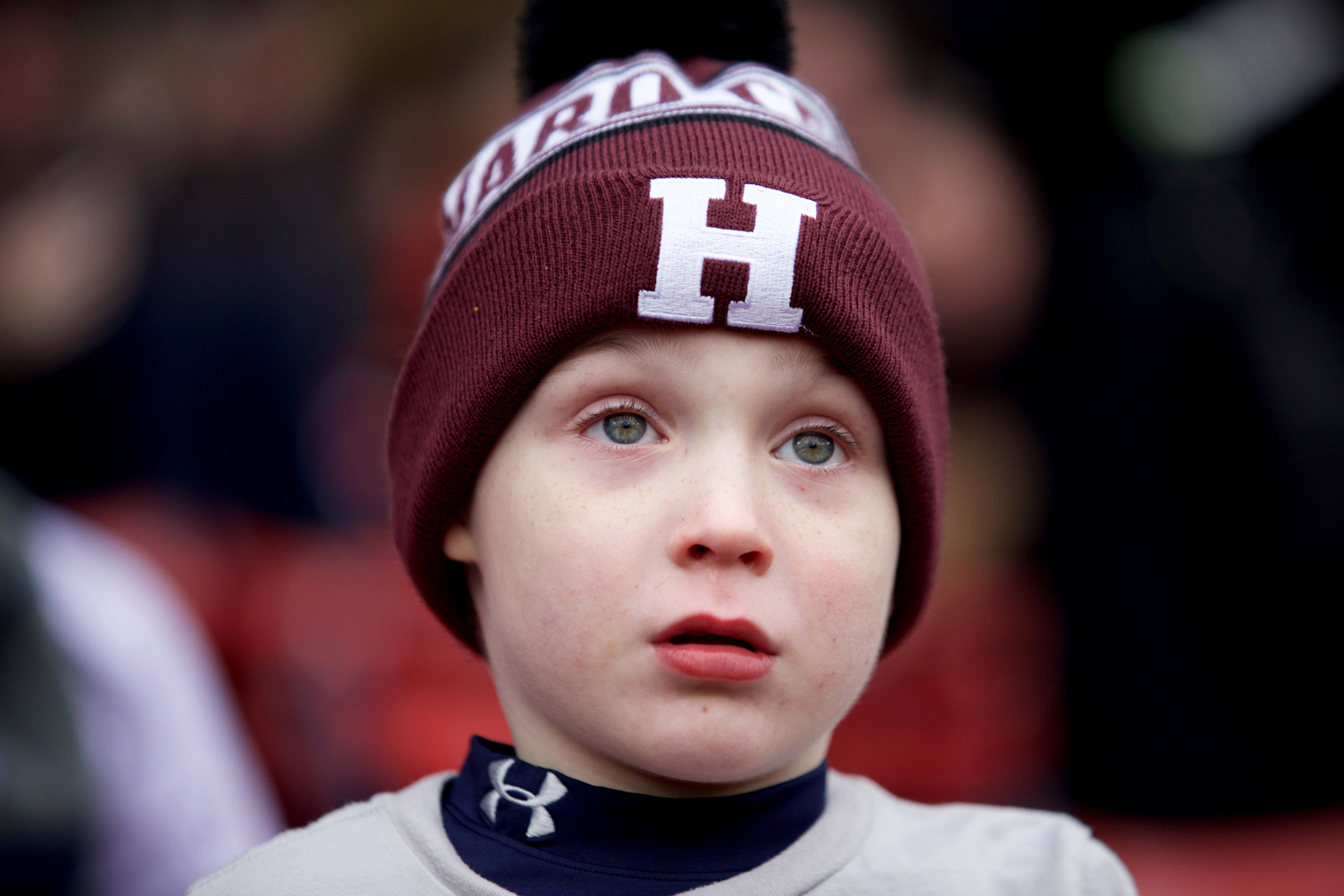 Harvard Highlights
Jake McIntyre's 36-yard field goal today ties the single-season record for field goals made with 13 as well as the program record for career field goals with 30.
Harvard's 605 yards of total offense marks a new record for The Game. Previously, the Crimson's record was 518 total yards set in 2012.
Harvard's 45 points ties for the most points scored in The Game by the Crimson.
Game Notes
Today's playing of The Game marked the first time since 1894 that Harvard and Yale met at a neutral site. The last time the teams met outside of their home fields, the rivals battled it out at Hampden Park in Springfield, Mass.
Today's 72 combined total points breaks a record set in 1993, when the rivals combined for 64 total points.
Harvard ended the campaign in third place in the Ivy League.
Related