Every year, on a night in September, hundreds of students pour into the Harvard Art Museums for the Student Late Night. Last week's was the last I'll attend as an undergrad, and in my list of remarkable Harvard experiences, this event is one I'll miss the most.
Student Late Nights are a chance to mingle with Degas, Pollack, or other students, all while sipping brightly colored mocktails and nibbling sweet snacks. The intimate visit highlights the unique access Harvard students have to the museums' premier art collection — access that includes opportunities to listen in on artist talks or even, as I did, rent a signed Warhol print for their bedroom.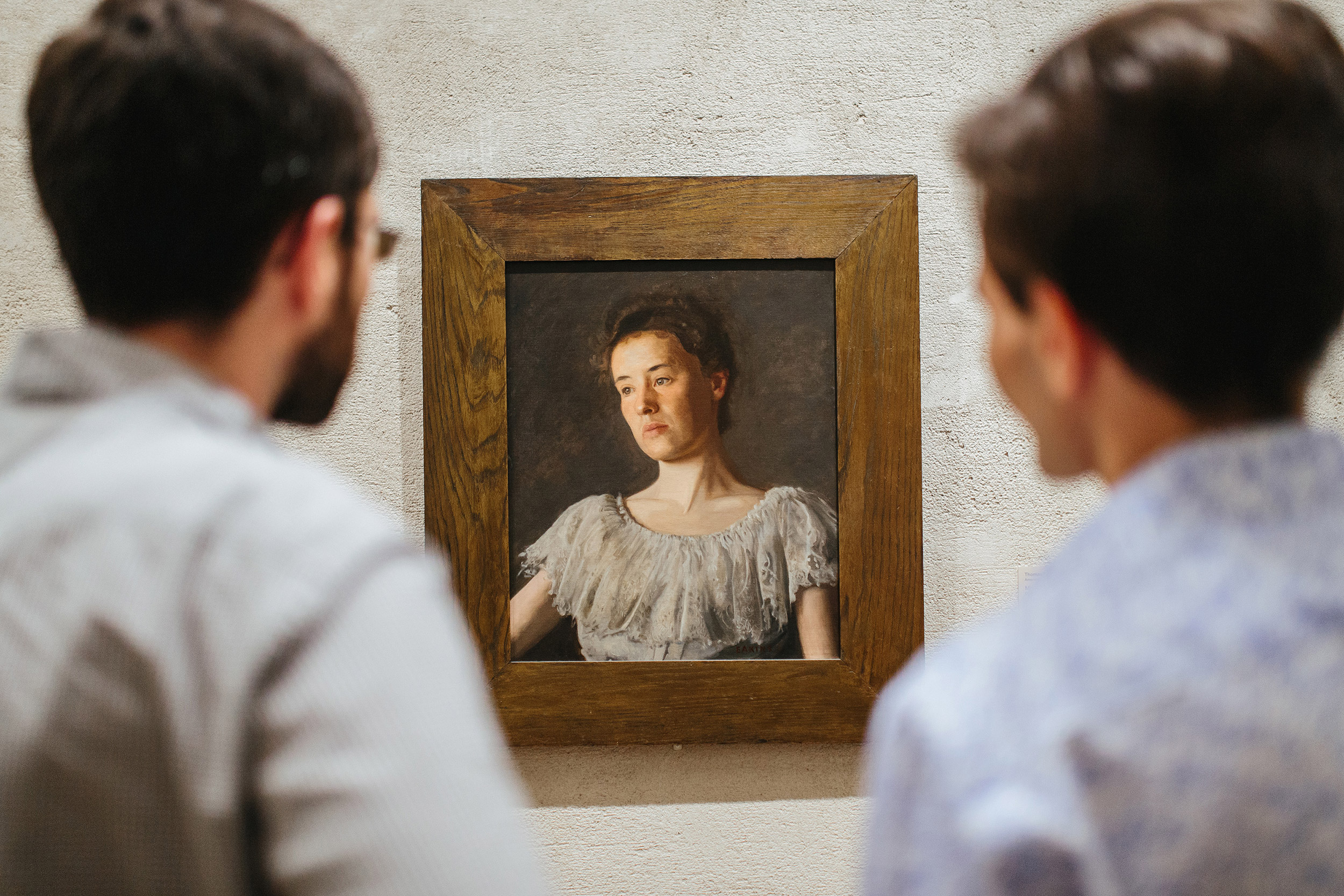 This year, as more than 1,200 students strolled the Renzo Piano-designed building on Quincy Street, Ejin Jeong '22 spent part of the evening looking at one of Degas' ballerinas.
"The last time I saw one of those was at a museum in Chicago," Jeong said. "Coming to this event made me love Harvard more and think, 'Wow, it's a real privilege to go here.'"
"It's an incredible privilege to be so close to this space," agreed Mahnoor Ali '19. "Close to this space of creativity, of the culture archive that stands so close to our dorm. To come from a suburb in California, where it's an hour's drive to a museum, to a place where I could in an instant surround myself with art, is such an amazing revelation that occurred to me my freshman year."
The Late Nights are meant to jumpstart the student-museum relationship by letting students know all the ways they can get involved in the museums. Ali, for instance, is a tour guide, and has spent a considerable amount of her Harvard career at the museums.