Second of two parts
On a cold winter evening, six women and two men sat in silence in an office near Harvard Square, practicing mindfulness meditation.
Sitting upright, eyes closed, palms resting on their laps, feet flat on the floor, they listened as course instructor Suzanne Westbrook guided them to focus on the present by paying attention to their bodily sensations, thoughts, emotions, and especially their breath.
"Our mind wanders all the time, either reviewing the past or planning for the future," said Westbrook, who before retiring last June was an internal-medicine doctor caring for Harvard students. "Mindfulness teaches you the skill of paying attention to the present by noticing when your mind wanders off. Come back to your breath. It's a place where we can rest and settle our minds."
The class she taught was part of an eight-week program aimed at reducing stress.
Studies say that eight in 10 Americans experience stress in their daily lives and have a hard time relaxing their bodies and calming their minds, which puts them at high risk of heart disease, stroke, and other illnesses. Of the myriad offerings aimed at fighting stress, from exercise to yoga to meditation, mindfulness meditation has become the hottest commodity in the wellness universe.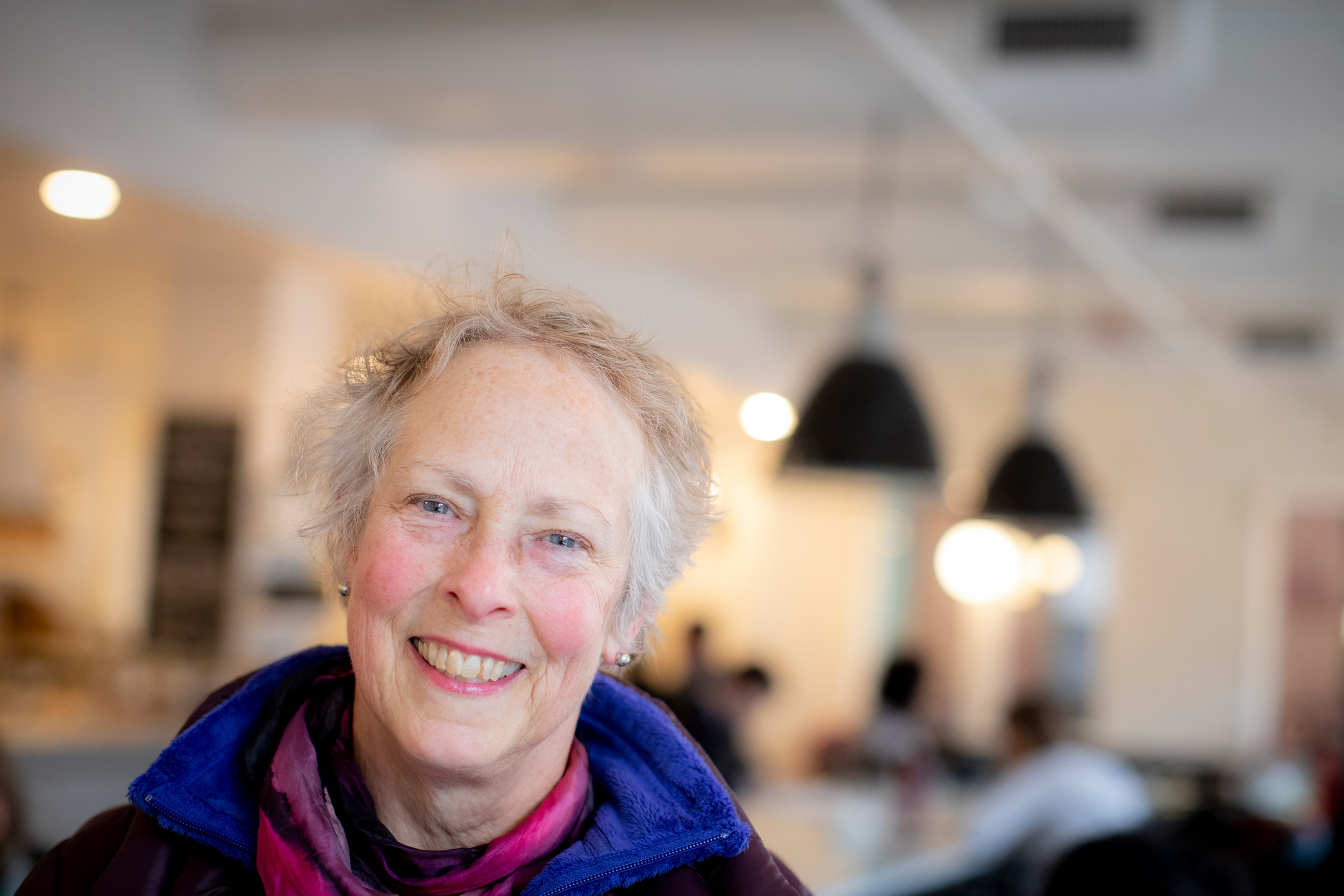 Modeled after the Mindfulness-Based Stress Reduction program created in 1979 by Jon Kabat-Zinn to help counter stress, chronic pain, and other ailments, mindfulness courses these days can be found in venues ranging from schools to prisons to sports teams. Even the U.S. Army recently adopted it to "improve military resilience."
Harvard offers several mindfulness and meditation classes, including a spring break retreat held in March for students through the Center for Wellness and Health Promotion. The Office of Work/Life offers programs to managers and staff, as well as weekly drop-in meditation sessions on campus, online guided meditation resources, and even a meditation phone line, 4-CALM (at 617.384.2256).
"We were tasked to find ways for the community to cope with stress. And at the same time, so much research was coming out on the benefits of mindfulness and meditation," said Jeanne Mahon, director of the wellness center. "We keep offering mindfulness and meditation because of the feedback. People appreciate to have the chance for self-reflection and learn about new ways to be in relationships with themselves."
More than 750 students have participated in mindfulness and meditation programs since 2012, said Mahon.
Part of mindfulness' appeal lies in the fact that it's secular. Buddhist monks have used mindfulness exercises as forms of meditation for more than 2,600 years, seeing them as one of the paths to enlightenment. But in the Mindfulness-Based Stress Reduction program, mindfulness is stripped of religious undertones.