For undergrads who want to party like it's 1999 B.C., "Ancient Lives" is a perfect fit.
For the past three years, students in the General Education course have gained a better understanding of their own world by examining the traditions of early civilization. And what better way to connect antiquity to modern times than through the high-octane Mesopotamian feast?
"The feast is the mass media of the ancient world — it brought people together and established social hierarchies," said instructor Gojko Barjamovic, a senior lecturer on Near Eastern languages and civilizations. "Our physical functions and intellectual faculties remain unchanged across time and culture, and so our body can be used to link students in a tangible way to our remote ancestors."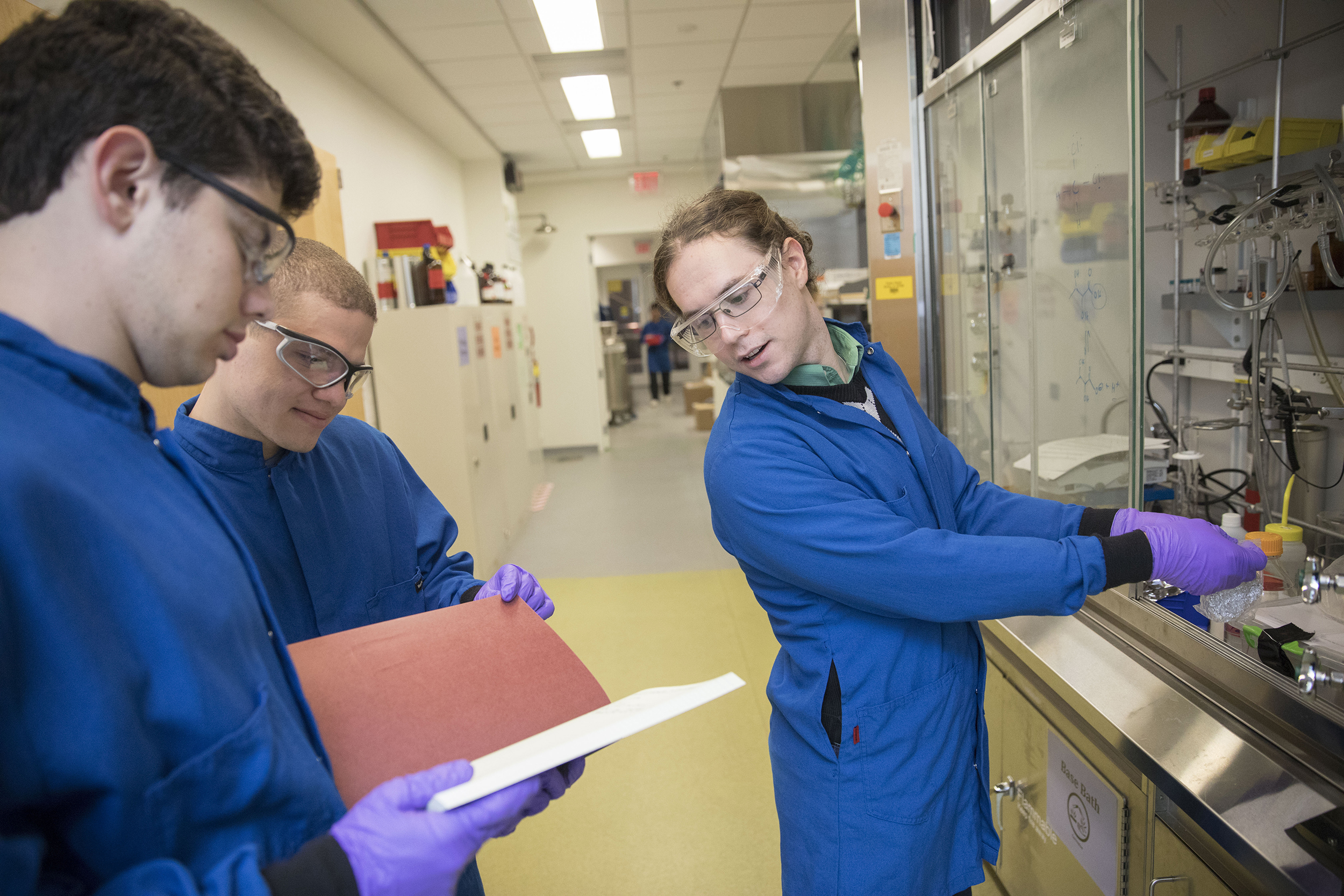 Those connections have informed a range of class projects. Students have created plaster models of reliefs that once hung in Assyrian royal palaces, played replicas of the world's oldest known instruments, studied ancient medicine, and cooked meals and brewed beer based on Mesopotamian recipes. This fall they also got their (gloved) hands dirty, examining unearthed pottery from a Turkish palace razed by invaders around 1200 B.C. The recovered pieces, possibly used at a final feast before the attack, represent a "frozen moment in time," said Barjamovic.
Students turned to cutting-edge science to investigate what the pottery might have contained, after first donning lab coats, glasses, and rubber gloves to minimize the threat of contaminating the delicate samples — just one errant skin cell could have introduced 21st-century fatty acids and ruined test results. Students gently scraped powdery samples from the pottery shards, treated them in solutions of dichloromethane and chloroform, and placed them in gas and mass spectrometers to determine their molecular makeup. Remnants of tartaric acid hinted at wine.