Renewal will begin this spring for Lowell House, built in 1930 and later named for the family of Harvard President A. Lawrence Lowell, who created the College's House-based residential system.
The project, which reimagines the neo-Georgian building for the needs of its 21st-century community of students, tutors, and faculty, is expected to take two years. The multifaceted project will preserve the tradition-rich House, which counts novelist John Updike, actors Natalie Portman and Matt Damon, and former Supreme Court Justice David H. Souter among its alumni, while upgrading spaces to better support advising students, and to allow for more amenities and better accessibility.
Central to the renewal is establishment of Otto Hall, named in recognition of a gift from Alexander Otto '90, M.B.A. '94. The award-winning architectural firm KieranTimberlake designed Otto Hall, which faces Mount Auburn Street. The entryway will connect students and faculty with ease to the second-floor library and the new Senior Common Room, as well as the new screening room and student social spaces on the lower level. A new elevator replaces the seven flights of stairs required to reach the Tower Room and iconic Russian bells, where every Sunday the Society of Russian Bell Ringers sounds off.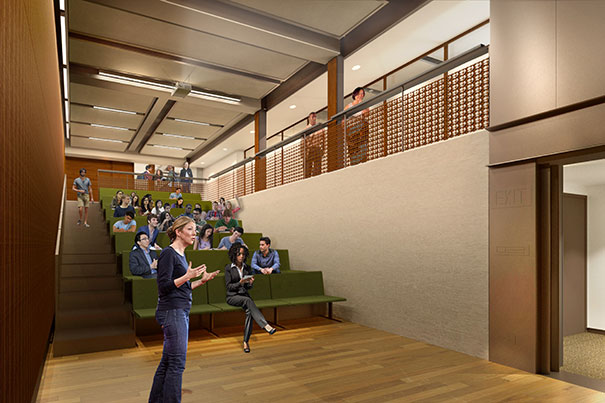 "Having experienced House life firsthand as an undergraduate, I can readily attest to its central and important role in student life at Harvard," said Otto. "I'm pleased to support this effort, which will enrich the student experience and better enable them to live, learn, and play during these formative years."
The project will break ground immediately after Commencement with plans to complete construction by fall 2019. The renewed Lowell will house 414 students, including 26 who had previously lived in overflow housing.
"There is so much to celebrate in the plans for Lowell," said Michael D. Smith, Edgerley Family Dean of the Faculty of Arts and Sciences. "In this, our largest project to date, we have an opportunity to bring to bear what we have learned about creating a residential learning environment that gives our students better opportunities to succeed in the classroom, find support, and make lifetime social connections that are integral to the Harvard experience."
Beyond the living space, the Lowell renovation will enhance many unique House customs. The Senior Common Room, with its working fireplace and courtyard view, will be a new gathering place for faculty, tutors, and staff. The spirited arts culture of Lowell will get an upgrade with a new suite of music rooms, a band room, an art room, and an opera practice room.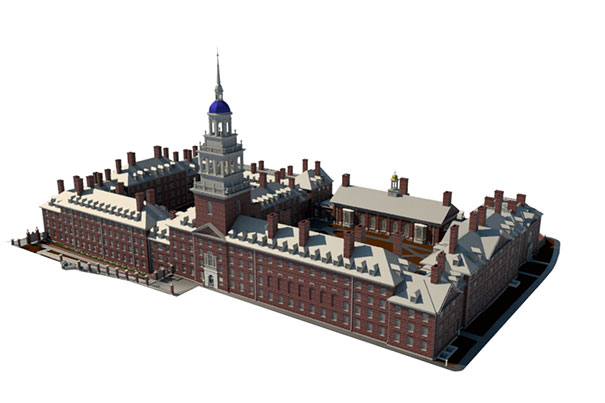 Lee Hall, named in recognition of Kewsong Lee '86, M.B.A. '90, and Zita Ezpeleta '88, J.D. '91, will continue to serve as a dining and gathering place as well as the venue for Lowell's annual opera. A screening room with retractable seats for 75 will replace two squash courts, allowing for classes, small performances, and movie nights. Also, a new maker space, adjacent to Otto Hall, will allow for computer modeling and work with 3-D printers.
Professor Diana L. Eck, who has been involved in the planning as Faculty Dean of the House, said: "The renewed Lowell will be an exciting and beautiful space, and will make the House accessible to all students. Above all, it will enhance student activities and social spaces. Of course, the beloved courtyard and the historic Junior Common Room will continue to be central to the House community."
During construction, the student-run Community Garden, which currently sits in the front of Lowell House, will be moved to Radcliffe Quad. Also, a new bouldering wall will have a home in the Quad Athletic Facility.
Related
Alex Hassan, who was part of the Lowell renewal team before graduating last spring, hopes the plan resonates equally among past, present, and future students.
"Lowell is a unique place, with an incredibly close community," he said. "It is a quirky House, where nothing is cookie-cutter, and everything is personal and flexible, and this means students feel a strong sense of ownership over the space. It's not a dorm, but a House, and students recognize that. The renewal process is opportunity for us to ensure future generations of Lowell students will graduate with the same love of Lowell that we did."