Melancholy, upbeat, serene, and infectious are just some of the words that describe Vince Guaraldi's quintessential holiday soundtrack, "A Charlie Brown Christmas," whose unforgettable blend of jazz and carols has enchanted listeners for 50 years. The music, many agree, is the backbone of the beloved animated special starring cartoonist George M. Schulz's "Peanuts" gang.
"I think the music was crucial to its success because that was the first time a cartoon had used jazz, had used adult music, and that raised it a certain level," said Lee Mendelson, the show's executive producer, in a 2003 interview.
Mendelson had originally tapped Guaraldi to create the music for a "Peanuts" documentary that never aired. When it came time to score the Christmas special, he called Guaraldi again, and lightning struck.
For many, including Harvard Law School faculty assistant Brad Conner, the composer's fusion of Latin rhythms and blues riffs with traditional Christmas music served as an introduction to jazz. As a boy growing up in West Virginia, Conner loved the show's animation, but it was Guaraldi's music that captivated him.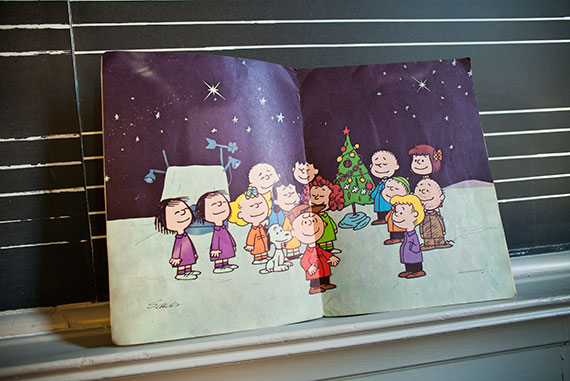 A Charlie Brown Christmas At Harvard

Harvard Law School's Brad Conner, an accomplished pianist, talks about his love for the Peanuts holiday special "A Charlie Brown Christmas," and plays from its evocative score by jazz composer and pianist Vince Guaraldi.

"That was in many ways my only way to get exposure to jazz … that jazz music hit me and I realized how excited it got me, and it still does."
A professional pianist and for 25 years half of the duo Ben & Brad (with fellow HLS staff member Ben Sears), Conner has been practicing Guaraldi's score to prep for holiday gigs. He loves the music, he said, because, "Whatever Vince Guaraldi tapped into, he tapped into something that moves my soul."
Millions of others would agree.