Svetlana L. Alpers, Doctor of Arts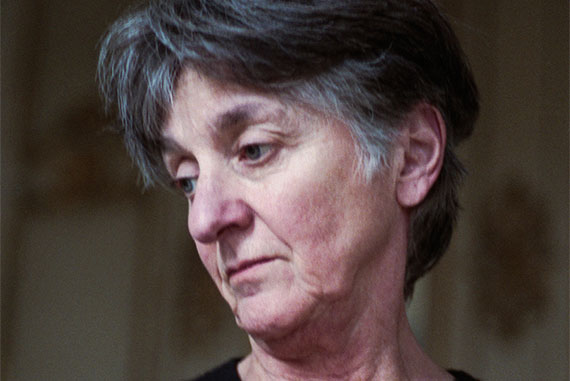 Professor, writer, and critic Svetlana Leontief Alpers is among the most influential art historians of her generation, a specialist in Dutch Golden Age painting who has also written extensively about Rubens, Bruegel, Rembrandt, Tiepolo, and Velazquez. "All my writing," she wrote, "stood aside from established ways of looking" and as a consequence "has often not gone down well with specialized academic scholars." Alpers was a founding member of the Women's Caucus for Art and founding editor of the journal Representations.
She was born in Cambridge, Mass., the daughter of Nobel laureate in economics W.W. Leontief, a political refugee from the Soviet Union, and poet Estelle Marks. Alpers graduated from Radcliffe College in 1957, majored in history and literature, but grew "aggravated by endless textual interpretations, " she wrote, and was drawn instead to the "object-oriented discipline of art history." Alpers began graduate studies at what was then Harvard's Department of Fine Arts, where by her own account she most memorably studied with visiting professor Ernst Gombrich, an art historian who had fled from Nazi Europe. She emerged with a Ph.D. in 1965 and set out on a career at the University of California, Berkeley (1962-1994), with time away in London, The Hague, Berlin, Princeton, Stanford, and elsewhere. Based in New York City and France since 1999, Alpers has turned increasingly to photography. Her latest book, "Roof Life," is a self-described "anti-memoire" that "proposes looking," she wrote, "as a way of being in the world."
Robert Axelrod, Doctor of Laws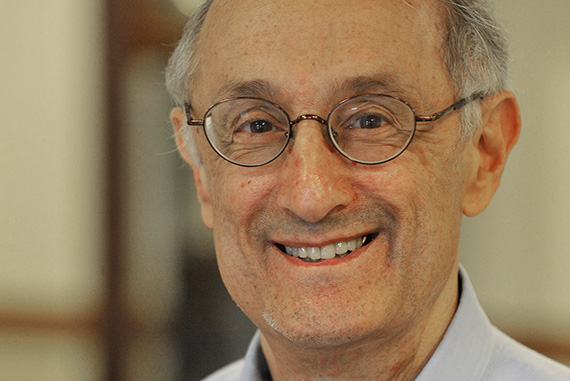 Robert Axelrod is a renowned political scientist and the Walgreen Professor for the Study of Human Understanding at the University of Michigan, where he has taught since 1974. He holds appointments in both the department of political science and the Gerald R. Ford School of Public Policy. In 2014, he took a one-year leave from the university to serve as a Jefferson Science Fellow for the U.S. Department of State.
He holds a B.A. with honors in mathematics from the University of Chicago in 1964. Axelrod went on to receive a master's degree in political science from Yale University in 1966 before earning a Ph.D. with distinction from Yale in 1969.
Axelrod is best known for developing "Cooperation Theory," which advanced understanding of human behavior around conflict and cooperation. His influential 1984 book, "The Evolution of Cooperation," applied game theory to political science in an effort to uncover why people cooperate and how to promote cooperative behavior even when there are immediate incentives to selfish actions.
Drawing from disciplines such as artificial intelligence, evolutionary biology, and psychology, Axelrod's current scholarship concerns the way political actors make sense out of unfamiliar situations. He continues his longstanding interest in international security, particularly Middle East politics.
Elected to the National Academy of Sciences and the Council on Foreign Affairs, Axelrod was a MacArthur Prize Fellow 1987-92 and winner of the Newcomb Cleveland Prize from the American Association for the Advancement of Science. In 2013, he was awarded the Johan Skytte Prize in Political Science and received the National Medal of Science in 2014. Axelrod was the first political scientist in more than 25 years to receive the medal, the nation's highest honor for scientific achievement and leadership.
Wallace S. Broecker, Doctor of Science
Wallace Smith Broecker is the Newberry Professor of Geology at Columbia University and a scientist at Columbia's Lamont-Doherty Earth Observatory. He is best known for his work on the ocean's role in climate change, particularly the early recognition of the Global Ocean Conveyor Belt. That's the Earth-spanning marine circulatory system driven by surface wind currents and, more significantly, by deep-ocean currents defined by temperature levels and salinity. The discovery of this complex, climate-shifting ocean system is arguably the most important development in the history of oceanography. Broecker is also a pioneer in developing the radiocarbon and uranium series dating tools used in mapping the Earth's long-term climate fluctuations. Unsurprisingly, his work puts the 83-year-old Chicago-born scientist in the forefront of voices calling for a dramatic slowdown of anthropogenic carbon dioxide inputs into the atmosphere. Broecker continues to work and teach in his home base of New York City. He is the author or co-author of 11 books and more than 500 articles, and he was appointed to the Columbia faculty in 1959. Broecker had already spent a decade there, receiving his B.A. at Columbia in 1953, his M.A., and then, in 1958, his Ph.D. A fellow of the American Academy of Arts and Sciences and a member of the National Academy of Sciences, he received the National Medal of Science in 1996. Broecker is the recipient of 11 prestigious awards, prizes, and medals, including the Vetlesen Prize, described as the Nobel of geophysics and geology.
Linda B. Buck, Doctor of Science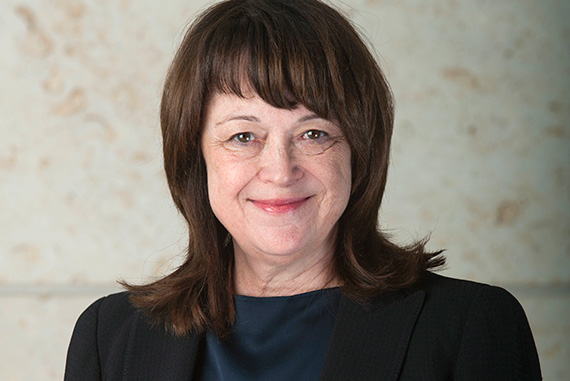 Linda Buck, winner of the 2004 Nobel Prize in Physiology or Medicine and a former Harvard Medical School professor, has spent a career studying our sense of smell.
Buck's research illuminated how odor molecules in the environment are detected in the nose and translated by the brain into the diverse smells we perceive. It is for that work that Buck, together with Richard Axel, won the Nobel in 2004. The Nobel citation noted "their discoveries of odorant receptors and the organization of the olfactory system."
Buck is a member of the basic sciences division at the Fred Hutchinson Cancer Research Center, an affiliate professor of physiology and biophysics at the University of Washington, and a Howard Hughes Medical Institute investigator.
She was born and raised in Seattle and received her undergraduate degree from the University of Washington. She received her doctorate from the University of Texas Southwestern Medical Center.
She became an assistant professor in Harvard Medical School's Department of Neurobiology in 1991, an associate professor in 1996, and a professor of neurobiology there in 2001. She left Harvard in 2002 to take a position at the Hutchinson Center.
Buck is a fellow of the American Association for the Advancement of Science, and a member of the National Academy of Sciences, the Institute of Medicine, and the American Academy of Arts and Sciences. She has received the Lewis S. Rosenstiel Award for Distinguished Work in Basic Medical Research, the Unilever Science Prize, and the Gairdner Foundation International Award.
Renée Fleming, Doctor of Music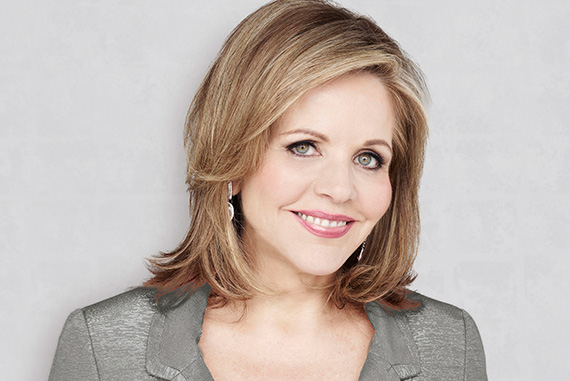 One of the most acclaimed opera singers and sopranos of all time, Renée Fleming is renowned and beloved for her vocal lyricism, gifted artistry, dramatic flair, musical range, and approachable charm.
Music was in the genes for Fleming, who grew up in Rochester, N.Y., surrounded by song. The daughter of two voice teachers, she considered a career in music teaching while at the State University of New York, Potsdam, before opting for Rochester's Eastman School of Music and later Juilliard's American Opera Center in the 1980s, launching her professional career.
Known as "the people's diva" for her charisma and easygoing persona, Fleming debuted at the Metropolitan Opera in 1991 as the Countess Almaviva in Mozart's "The Marriage of Figaro," a part considered today by many to be her signature role. Since then she has appeared more than 220 times on the Metropolitan stage and sung in the world's great opera houses.
Joseph Volpe, former general manager of the Met, wrote in his 2006 memoir that listening to Fleming was like "watching a bird in flight."
Fleming's recordings and live performances are as varied as her range and roles onstage. She has sung opera and lieder, jazz, and indie rock. In 2003 she lent her voice to the soundtrack for the film "The Lord of the Rings: The Return of the King." She has sung at the 2006 Nobel Peace Prize ceremony and at the Olympic Games, and for the U.S. Supreme Court. In 2014 she was the first classical singer to perform "The Star-Spangled Banner" at the Super Bowl. That year she performed at the Brandenburg Gate in Germany to celebrate the 25th anniversary of the fall of the Berlin Wall.
Fleming has been a host of the Met's "Live in HD" broadcasts, offering viewers behind-the-scenes tours of productions and introducing the stars of the shows. She has also hosted "Live from Lincoln Center." She is a creative consultant at the Lyric Opera of Chicago and is a member of the Board of Trustees of the Carnegie Hall Corp.
Among her many awards are the 2013 National Medal of Arts, the Fulbright Lifetime Achievement Medal, the Chevalier de la Légion d'Honneur, and Germany's Cross of the Order of Merit.
Patricia A. Graham, Doctor of Laws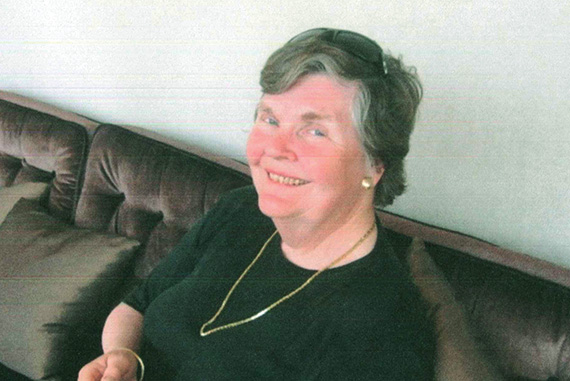 Patricia Albjerg Graham, Harvard's Charles Warren Research Professor of the History of American Education Emerita, powered through a 46-year career of teaching, administration, and scholarship largely inspired by the idea of bringing the best education possible, she said once, "to people who have been excluded from it" — underprivileged minorities, women, and poor whites. (Graham began her teaching career in 1955 at Deep Creek High School, a segregated white school in Virginia with a 75 percent dropout rate.) She herself had dropped out of high school at age 16, impatient with the public schools in her native West Lafayette, Ind. But Graham earned a bachelor's degree in English and history from her hometown university, Purdue, and in 1969 a Ph.D. in the history of education from Columbia University.
Graham was director of Barnard College's Education Program from 1965 to 1974, where she learned about underserved students in New York City schools. During her New York years, Graham took time off to help Princeton University adapt to its new co-ed student body, in step with other Ivy League schools.
In 1974, she joined the faculty at the Harvard Graduate School of Education and became vice president of Radcliffe College and also dean of what became the Radcliffe Institute for Advanced Study; took 1977-79 off to direct the National Institute of Education; authored seven books along the way; and in 1982 made history: Graham became the dean of the Harvard Graduate School of Education (1982-91), the first woman at the University to be named dean of a whole faculty.
Denis Mukwege, Doctor of Science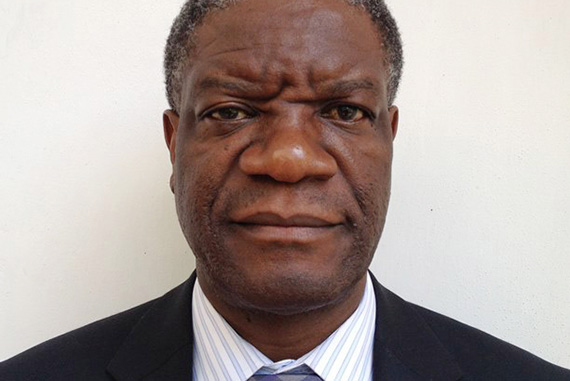 Denis Mukwege has fought for more than 15 years to heal women brutalized and raped in one of the world's most troubled regions. Mukwege, a Congolese gynecologist, founded and heads Panzi Hospital in Bukavu, the capital of the Democratic Republic of the Congo's South Kivu Province. The region was torn by two wars in the 1990s and is still the site of ongoing conflict in which rape has been used as a weapon of war. Mukwege estimated in 2008 that more than 100,000 women from the region had been victimized by sexual assault. The extent and barbarity of the attacks leave women badly injured, and Panzi Hospital has specialized in treating these victims.
Mukwege is an advocate of quality health care for all, for women's rights, and for peace. He was born in Bukavu in 1955 and has degrees in general medicine from the Medical Faculty of Bujumbura, Burundi, and in obstetrics gynecology from the Faculty of Specialized Medicine in Angers, France.
The son of a Pentecostal pastor, Mukwege decided to become a physician after accompanying his father on visits to the sick, according to his biography on the Panzi Hospital website. He chose gynecology after observing that women in Lemera Hospital suffered from inadequate care.
Mukwege and the hospital have received numerous awards for their work in responding to sexual violence. In 2014, the European Parliament unanimously made Mukwege the Sakharov Prize laureate, its highest honor. In 2013, he received the Officier de la Légion d'Honneur from France. He was named a Clinton Global Citizen in 2011 and received the King Baudouin International Development Prize in the same year. Mukwege was awarded the Olof Palme Prize in 2009 and the United Nations Human Rights Prize in 2008.
The Honorable Deval L. Patrick, Doctor of Laws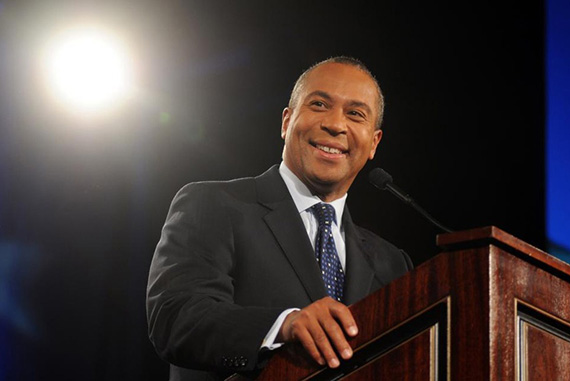 Deval L. Patrick was the 71st governor of the commonwealth of Massachusetts, serving two four-year terms from 2007 to 2015. Under his leadership, Massachusetts saw the implementation of the state's landmark 2006 health care reform and secured historic investments in education, innovation, and infrastructure to create jobs and sustained growth in the state. After leaving office earlier this year, Patrick joined Bain Capital, a global private investment firm, to develop a new business unit that will focus on opportunities that deliver attractive financial returns and significant, measureable social impact.
A first-time candidate, Patrick became governor in 2006, propelled by an unprecedented grassroots campaign. He guided Massachusetts through the global financial crisis of 2008-09 and its aftermath. He preserved programs crucial to ensuring a path forward for those who need it most. Patrick funded public schools at record levels every year while in office, leading to considerable progress in closing the achievement gap, and real results from investments in innovation and turnaround schools.
Patrick was born to and raised by a single mother on the south side of Chicago. In 1970, at the age of 14, he came to Massachusetts to attend Milton Academy, thanks to a scholarship through A Better Chance, a Boston-based organization. The first in his family to attend college, Patrick is a graduate of Harvard College (1978) and Harvard Law School (J.D. '82).
After clerking for a federal judge, he had a successful career in the private sector as an attorney and business executive, rising to partner at two Boston law firms and to senior executive positions at Texaco and Coca-Cola Co. In 1994, President Bill Clinton appointed Patrick assistant attorney general for civil rights, the nation's top civil rights post.
Among his accomplishments as governor, Patrick led reforms in transportation, education, and ethics, while achieving national and international leadership for Massachusetts in the clean energy and biotechnology industries. He also appointed more than 40 percent of the state's judges, including five of the seven justices of the Supreme Judicial Court.
Patrick is a Rockefeller Fellow, a Crown Fellow of the Aspen Institute, and the author of two books, "A Reason to Believe: Lessons from an Improbable Life" and "Faith in the Dream: A Call to the Nation to Reclaim American Values."
Patrick will be the principal speaker for Harvard's Afternoon Program at its 364th Commencement.
Peter Salovey, Doctor of Laws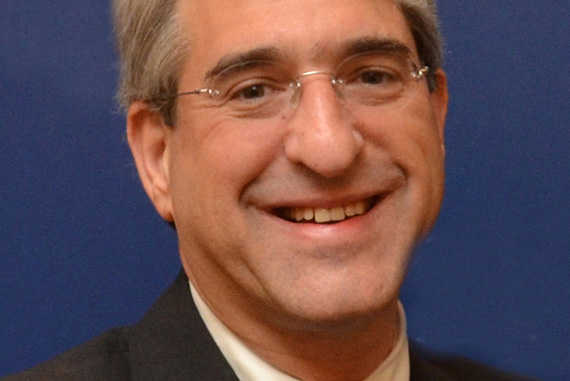 Peter Salovey is the 23rd president and the Chris Argyris Professor of Psychology at Yale University.
New Haven has been Salovey's home for nearly four decades. After graduating with academic distinction from Stanford University in 1980 with degrees in psychology and sociology, he entered Yale, where he earned an M.S. in 1983, an M.Phil. the following year, and a Ph.D. in clinical psychology in 1986. Salovey joined the Yale faculty that same year, and became an internationally recognized scholar studying the connection between human emotion and health behavior.
With John D. Mayer, a psychologist at the University of New Hampshire, Salovey co-authored a 1990 landmark article on "emotional intelligence," an emerging concept at the time that they defined as "the ability to monitor one's own and others' feelings and emotions, to discriminate among them and to use this information to guide one's thinking and actions."
A popular teacher and gregarious campus figure, Salovey has been awarded the William Clyde DeVane Medal for Distinguished Scholarship and Teaching in Yale College and the Lex Hixon '63 Prize for Teaching Excellence in the Social Sciences. He has been instrumental in promoting several important research entities at the university, including the Health, Emotion, and Behavior Laboratory, which he founded; the Center for Interdisciplinary Research on AIDS; and the Cancer Prevention and Control Research Program.
Before being named Yale president in 2013, Salovey served in a number of leadership roles, including provost from 2008 to 2013. He was dean of Yale College 2004-08 and dean of the Graduate School of Arts and Sciences from 2003-04.
Bryan Stevenson, Doctor of Laws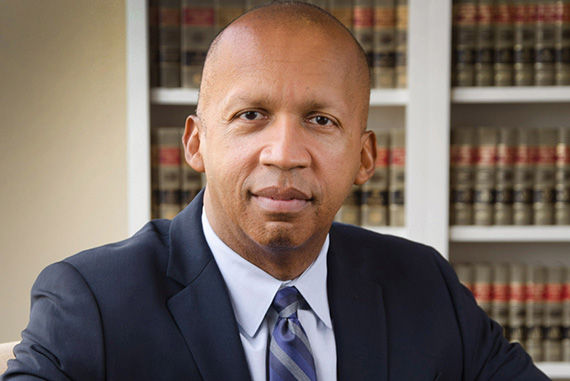 Bryan Stevenson's life was marred by violence when he was 16. His grandfather was murdered during a robbery. It was a formative experience for the man who now devotes his life to issues of inequality and to challenging discrimination in the nation's criminal justice system.
Stevenson told an interviewer in 2012 that his grandfather's murder underscored "the primacy of responding to the conditions of hopelessness and despair that create crime."
Fighting injustice, suffering, and marginalization is the hallmark of Stevenson's career as a public interest lawyer. He is the founder and executive director of the Equal Justice Initiative in Montgomery, Ala., which litigates for people who may have been denied fair and just treatment in the legal system.
Created in 1989, the nonprofit works to address issues of race and poverty by focusing on mass incarceration, fighting for the rights of juveniles prosecuted as adults and for inmates on death row, and battling bias aimed at the poor and minorities in the criminal justice system. The initiative has won reversals, relief, or release for more than 115 prisoners on death row. Stevenson helped to exonerate Anthony Ray Hinton, an Alabama man who was released from prison in April after almost 30 years on death row.
Stevenson, a crusader for justice and a tireless champion for the disadvantaged, relates as one of his mantras: "I believe each person in our society is more than the worst thing they've ever done."
Called "America's Nelson Mandela" by Archbishop Desmond Tutu, Stevenson has argued several cases before the U.S. Supreme Court. In 2012 he won a historic ruling that effectively banned mandatory life-without-parole sentences for youths under age 17.
Born in 1959 in still-segregated rural Delaware, Stevenson began his education in a "colored" school. He attended Eastern College (now Eastern University). He holds degrees from Harvard Law School and the Harvard Kennedy School, and is a professor of law at the New York University School of Law.
Stevenson has received numerous awards for his work, including a MacArthur Foundation Fellowship, the American Civil Liberties Union (ACLU) National Medal of Liberty, the National Public Interest of the Year Award, the Ford Foundation Visionaries Award, and an NAACP Image Award. He holds 16 honorary degrees and is the author of the 2014 best-seller "Just Mercy." Last year, President Barack Obama appointed Stevenson to the Task Force on 21st Century Policing.