The Graduate School of Arts and Sciences (GSAS) awarded the Centennial Medal to four of its alumni on May 27, honoring their "contributions to society as they have emerged from [their] graduate education at Harvard."
The medal, GSAS's highest honor, was first awarded in 1989 on the occasion of the 100th anniversary of the School's founding. Since that time, 100 accomplished alumni have received the medal at an event that celebrates their achievements, held the day before Commencement.
Wade Davis
Wade Davis '75, Ph.D. '86, is an ethnographer, ethnobotanist, writer, photographer, and filmmaker. Named by the National Geographic Society as one of the Explorers for the Millennium, he has been described as "a rare combination of scientist, scholar, poet, and passionate defender of all of life's diversity." He has traveled throughout the world, including Africa, Borneo, Nepal, Peru, Polynesia, Tibet, Australia, Vanuatu, Mongolia, and the high Arctic of Greenland and Canada's Nunavut Territory. A passionate advocate for indigenous societies and languages, Davis has brought the plight of disappearing cultures to the global stage, recording in print and image the great diversity of the world's peoples.
His Harvard mentor, Richard Evans Schultes, the founder of ethnobotany and the Edward C. Jeffrey Professor of Biology at Harvard, bemoaned the lack of botanists and anthropologists who could travel the world capturing important and long-held knowledge from groups on the brink of extinction. "It was my good fortune to have had Wade as my undergraduate and graduate student," he once said. "By interest, academic training, field experience, breadth of outlook, and personality, Wade has the exceptional set of qualifications that this interdisciplinary field requires."
Robert Richardson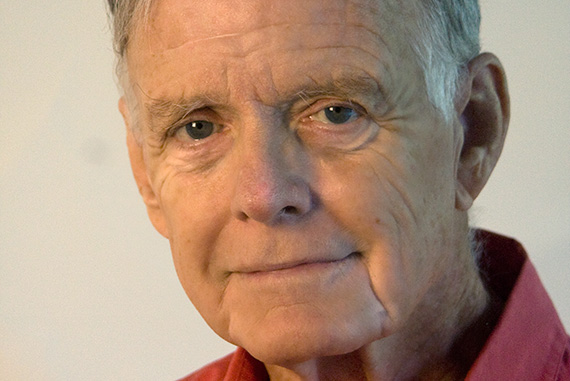 An American historian and biographer, Robert Richardson '56, Ph.D. '61, has written award-winning biographies of great American philosophers. After earning his Ph.D., he taught English at Harvard before joining the faculty of the University of Denver, where he published several books on myth, including the highly praised volume "The Rise of Modern Mythology, 1680–1860." After a 25-year academic career, Richardson became an independent scholar, writing biographies of Henry David Thoreau, Ralph Waldo Emerson, and William James, as well as a tribute to his mentor, Harvard Professor Walter Jackson Bate.
"His knowledge extends far beyond what he has written about," said David Perkins, James P. Marquand Professor Emeritus. "His writings over the years have shown a steady development in intellectual power and in knowledge of how to write, and in his mature works he has been able to engage the interest of general intelligent readers as well as specialists in the subjects he has written about."
Louise Ryan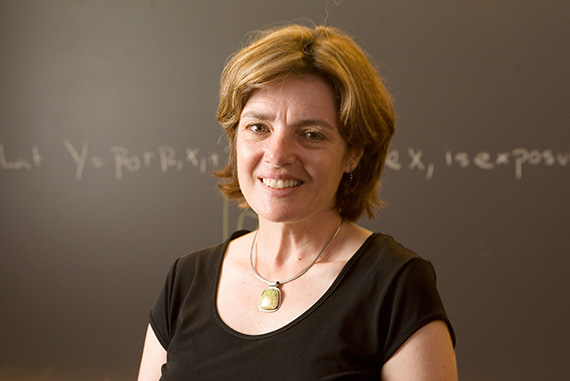 Louise Ryan, Ph.D. '83, is head of the maths and information-sciences division of the Commonwealth Scientific and Industrial Research Organisation, Australia's national science agency. Ryan came to the United States from her native Australia to study statistics, eventually serving for 30 years as biostatistician at the Harvard T.H. Chan School of Public Health. During her time at the Harvard Chan School, Ryan conducted research that demonstrated the power statistics holds to elucidate issues in seemingly unconnected areas — cancer, vaccinations, heart disease, environmental health. She also championed an exemplary summer program dedicated to encouraging minority and female students to pursue graduate study in biostatistics.
"Louise was a terrific colleague, one of the best I have encountered in my career. She is smart, curious, generous with her time, a wonderful listener," said David Harrington, professor of biostatistics at the Harvard Chan School. "She was that rare colleague to whom I could bring any idea or problem and be confident that I would receive invaluable advice."
Gordon Wood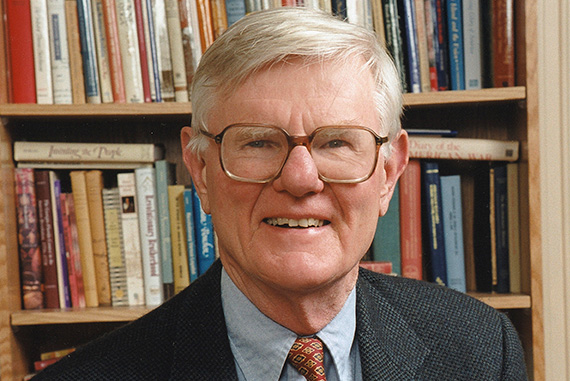 Gordon Wood, Ph.D. '64, is the Alva O. Way University Professor and professor of history Emeritus at Brown University. A specialist on the creation and influence of the American Republic, Wood has received accolades for his many books, including "The Creation of the American Republic, 1776-1787," which won the Bancroft Prize, and "The Radicalism of the American Revolution," which earned him the Pulitzer Prize for History. In 2011, he was awarded the National Humanities Medal from President Barack Obama.
As a Harvard Ph.D. student, Wood developed a dissertation in which he exhaustively studied constitution-making in the revolutionary years that revealed a distinctively American system of politics, peculiarly the product of a democratic society, a view that he continued to develop during a lifetime of research. That he would be successful seemed clear to his thesis adviser, Bernard Bailyn, the Adams University Professor Emeritus. "When I read the first chapter of his dissertation I knew at once that he was a truly gifted scholar and would make major contributions to our understanding of our national history," Bailyn said. "And he has."