Ten student teams are finalists for the 2015 President's Challenge, Harvard President Drew Faust announced today. Now in its fourth year, the challenge gives students across Harvard the opportunity to refine their entrepreneurial ideas and develop them with the support of the University and the Harvard Innovation Lab.
"The President's Challenge brings together talented people from across the University and supports their efforts to address the world's most-pressing challenges, embodying the spirit in which Harvard launched the i-lab more than three years ago," said Faust. "It has been a pleasure to see firsthand the entrepreneurial and innovative work undertaken through the challenge, and I am eager to learn more about this year's finalist teams."
This year's challenge included a new area of emphasis, Connected Cities. This new topic works in tandem with Education Innovation, Affordable Health, Energy & Environment, and Economic Development & Sustainable Employment to highlight a spectrum of areas that require new ideas and creative solutions to promote high-impact change.
More than 100 student teams applied in this year's challenge. Industry experts formed a committee of 71 judges, co-chaired by Provost Alan M. Garber and Professor Margo I. Seltzer from the School of Engineering and Applied Sciences, who offered their expertise and feedback to the teams.
"It has been immensely rewarding, watching the creativity and passion emerge from the teams participating in the challenge," Seltzer said.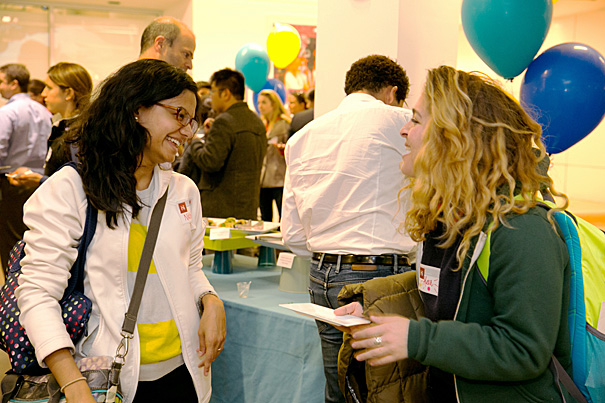 This year's finalist teams and their projects are:
Clear Breath — develops a low-cost mask that can save lives in polluted, impoverished environments.
Colterwell — develops a low-cost, down-hole pumping solution for deliquification of mature natural gas wells.
Labs on Wheels — combats the dearth of hands-on and STEM (science, technology, engineering, and math) education through a resource-sharing platform.
PolityPro — utilizes a crowdfunding platform that serves as the basis for a nonpartisan, political-consulting service.
Porter's Referral Center — addresses information asymmetry in Nepal's trekking industry as it relates to recruitment practices for mountain porters.
RapidSOS — commercializes a suite of advanced communication technologies to revolutionize emergency response and communication.
Rumi Spice — seeks to encourage peace in Afghanistan through sustainable, market-driven economic development in Afghan saffron.
Safire — works with local farmers to make clean cooking fuel from organic waste.
The Urban Farmers Project — harnesses the technology of aquaponics to bring sustainable food production, employment, and nutrition to the urban core.
TetraScience — develops an "Internet-of-Things" platform for drug discovery.
Over the next several weeks, the 10 teams will work to further their entrepreneurial ideas. With the help of $5,000 in seed money, mentorship from i-lab and University alumni experts, and programming provided by the i-lab, the teams will work to take their venture ideas to the next level.
Faust will announce the grand prize winners on April 23 at the President's Challenge Demo Day. The winners will take home a share of a $100,000 award, and three runners-up will also be named.
The President's Challenge is one of five challenges hosted at the i-lab. The Deans' Health and Life Sciences Challenge, Deans' Cultural Entrepreneurship Challenge, Deans' Food System Challenge, and Deans' Innovation in Sport Challenge are other ways to convene students around shared interests, and encourage them to apply classroom education to the world's opportunities.
"At their core, the i-lab challenges are a great mechanism for these student teams to further refine their ideas and prepare themselves to put those ideas into action. I believe every team participating in the challenge has the opportunity to make an impact on the world around them," said Gordon Jones, managing director of the i-lab. "And these finalists are shining examples of what Harvard students can do."