The Centennial Medal is the highest honor awarded by the Graduate School of Arts and Sciences (GSAS), given annually during Commencement week to celebrate the achievements of a select group of Harvard University's most accomplished alumni. Centennial medalists are GSAS alumni who have made fundamental and lasting contributions to knowledge, to their disciplines, to their colleagues, and to the world at large. The medal was first awarded in June 1989, on the occasion of the 100th anniversary of the founding of GSAS.
Medalists are invited to attend the Honorands' Dinner and to join other dignitaries on the stage for Commencement's Morning and Afternoon Exercises in Tercentenary Theatre, as well as to join faculty and deans on stage at the GSAS Diploma Awarding Ceremony in Sanders Theatre.
This year's medal is being awarded on May 23 to the original American studies scholar, a former U.S. ambassador to Afghanistan, a pioneering scientist, and an eminent thinker on the world stage.
The Americanist
To win the Centennial Medal in his 100th year seems just right for a man who "literally embodies the American studies century," says Professor Werner Sollors of his longtime friend and colleague, the literary historian Daniel Aaron, Ph.D. '43, and the Victor S. Thomas Professor of English and American Literature Emeritus at Harvard University.
Aaron, who still works daily in his Barker Center office, is "a chief founder of the discipline of American studies in the United States and abroad," says Helen Vendler, the A. Kingsley Porter University Professor in the Department of English. Aaron "advocated the scholarly study of American authors at a time when universities still emphasized English and European literature. His efforts culminated in his co-founding of the Library of America, bringing into permanent hardcover form the lasting documents of American literature and culture, from high poetry to the detective story."
Aaron was the first person to earn a Harvard Ph.D. in the history of American civilization. For decades — first at Smith College, and for the past 40 years at Harvard — he has been among the country's foremost scholars of American culture, and his "freshness of spirit, zeal for learning, amazing self-discipline, and generosity of imagination set a daunting standard for all of us," says Andrew Delbanco, A.B. '73, Ph.D. '80, Columbia University's Mendelson Family Chair of American Studies.
Aaron's books include "Writers on the Left: Episodes in American Literary Communism" (1961), "The Unwritten War: American Writers and the Civil War" (1973), "American Notes: Selected Essays" (1994), and his captivating 2007 intellectual memoir "The Americanist."
He was elected a fellow of the American Academy of Arts and Sciences in 1973 and a member of the American Academy of Arts and Letters in 1977. He received the National Humanities Medal in 2010 for his contributions to American literature and culture.
The soldier-statesman
Karl Eikenberry, A.M. '81, Payne Distinguished Lecturer at the Freeman Spogli Institute for International Studies of Stanford University, who served as U.S. ambassador to Afghanistan from 2009 to 2011, is the "very model of a modern soldier-statesman," says Graham Allison, the Douglas Dillon Professor of Government at the Harvard Kennedy School (HKS), paraphrasing Gilbert and Sullivan.
Eikenberry, a graduate of the U.S. Military Academy at West Point, had a 35-year career in the Army, retiring as lieutenant general in 2009 when President Obama tapped him to lead the diplomatic mission in Afghanistan.
His involvement with Afghanistan has been long and deep. He guided military efforts on the ground as commander of U.S.-led coalition forces from 2005 to 2007, and earlier, he served as U.S. security coordinator and chief of the Office of Military Cooperation in Kabul. "Karl was given extremely difficult assignments in Afghanistan," says his Harvard mentor Ezra Vogel, the Henry Ford II Professor of the Social Sciences Emeritus. "He has, under trying circumstances, provided assistance to the Afghan government and Afghan people and leadership to Americans in Afghanistan."
Over the course of his career, Eikenberry served in a number of strategy, policy, and political-military positions, including as the deputy chairman of the North Atlantic Treaty Organization (NATO) Military Committee in Brussels and director for strategic planning and policy for the U.S. Pacific Command. He was also the defense attaché at the United States Embassy in Beijing and the senior country director for China, Taiwan, Hong Kong, and Mongolia in the Office of the Secretary of Defense.
In addition to his master's degree from Harvard, Eikenberry was a National Security Fellow at HKS. He earned a second master's in political science from Stanford, and he has an advanced degree in Chinese history from Nanjing University in China. His service and achievements have resulted in a long list of military and diplomatic honors, including the Defense Distinguished Service Medal, the Legion of Merit, and the Bronze Star.
The great equalizer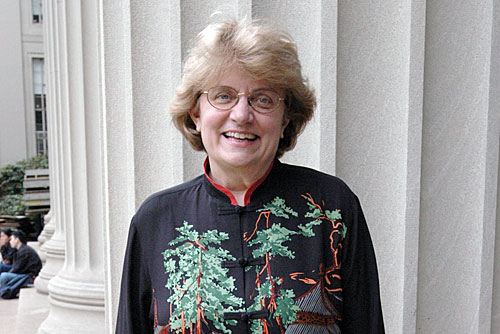 Nancy Hopkins '64, Ph.D. '71, takes pleasure in the two revolutions she has helped to lead over the course of her career. One is the revolution of molecular biology, which she knew early on would transform our understanding of the world. And the second is the revolution in the roles and aspirations of women in the academy.
Hopkins, Amgen Inc. Professor of Biology at the Massachusetts Institute of Technology (MIT) and a member of the National Academy of Sciences and the American Academy of Arts and Sciences, started her career in unusually rarified circumstances — as a Radcliffe undergraduate in the lab of James D. Watson, who had won the Nobel Prize for discovering the structure of DNA. She worked initially with bacterial viruses, in a successful effort led by former Harvard Professor Mark Ptashne (Ph.D. '68) to isolate the lambda phage repressor, a protein that controls gene expression.
She joined the faculty of MIT's Center for Cancer Research in 1973 (now the Koch Institute, where she remains), building a successful program in mouse RNA tumor viruses. Later, she deftly navigated another professional switch, making fundamental discoveries in the genetics of vertebrate behavior, using the newly emerging model of the zebrafish.
But Hopkins is equally known for promoting equality of opportunity for women. In 1999, a committee she led released the influential "MIT Report on Women in Science," prompting the institute to acknowledge bias and begin reforms. Other universities followed suit, and her advocacy led to a prolonged period of reflection around the country and at Harvard.
"Her insistence of equal recognition and support of women in science has opened doors for thousands of women to contribute to society," says her longtime colleague, Nobel Prize–winning molecular biologist Phillip Sharp, the Institute Professor at MIT. "Leaders pay a price for blazing a trail, but they live in the success of those who follow. Nancy is a special leader."
The global thinker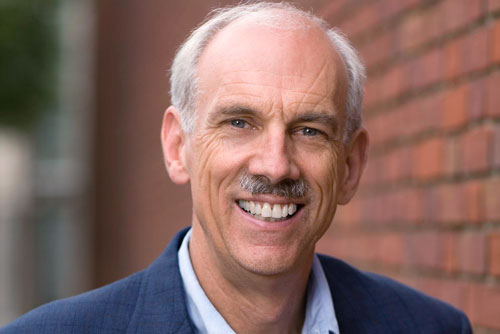 Robert Keohane, Ph.D. '66, professor of international affairs at Woodrow Wilson School of Public and International Affairs, Princeton University, is among the most influential and respected theorists of world politics and power.
Keohane, who before Princeton taught at Swarthmore, Duke, Stanford, Brandeis, and Harvard, has been president of the American Political Science Association and the International Studies Association "and is consistently ranked as the most influential scholar of international relations by polls reported in Foreign Policy magazine," says his longtime friend and collaborator Joseph S. Nye, University Distinguished Service Professor at Harvard. "But even more important is his role as mentor and friend to so many people in the field."
The beneficiaries of that mentoring — who include his former dissertation advisee Fareed Zakaria (Ph.D. '93), this year's Commencement speaker — say it has been fundamental to their careers. Keohane was "probably the single most important influence on my professional development," says David B. Yoffie, the Max and Doris Starr Professor of International Business Administration at the Harvard Business School. "His penetrating questions, careful scholarship, counterintuitive insights, unending energy, and keen eye towards great problems are the best combination of attributes for an adviser, a co-author, and a great friend."
Keohane's books include "After Hegemony: Cooperation and Discord in the World Political Economy" (1984), "Power and Governance in a Partially Globalized World (2002), and "Anti-Americanisms in World Politics" (2006). He has produced articles, written book chapters, and edited volumes too numerous to list, and he has won the Grawemeyer Award for Ideas Improving World Order (1989) and the Johan Skytte Prize in Political Science (2005).
He is a fellow of the American Academy of Arts and Sciences and a member of the National Academy of Sciences. His wife, Nannerl O. Keohane, who is also a political scientist — as well as the former president of Wellesley College and Duke University — is a member of the Harvard Corporation.