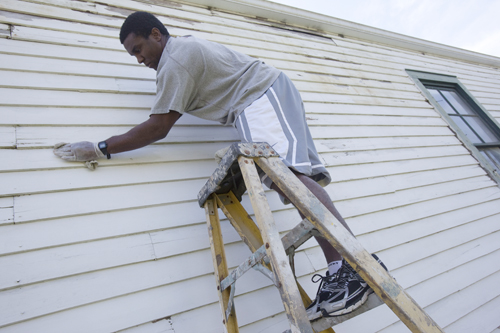 Clifton Dawson '07
Gentilly, New Orleans
I thought it would be a great chance to get back to do something for this community and to regain that affiliation with Harvard. To be a part of Harvard even after I've left has been very important to me.
Emmett Kistler '11
Hayneville, Ala.
You get down here and it's revitalizing. You can get back to Earth and see what's important. It's a refocusing on what matters.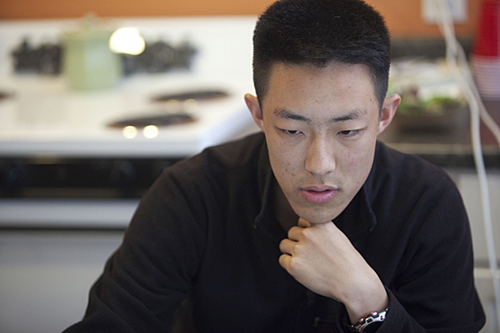 Charles Liu '11
Broadmoor, New Orleans
On public service trips being fun too: "I don't know that this is necessarily less fun than going to a beach somewhere. We have free time and we're in a really cool place."
Terry Ding '11
Broadmoor, New Orleans
On helping in a neighborhood devastated by Hurricane Katrina: "When I first found out about the neighborhood and their story and the kind of struggle they've gone through, it made me angry and inspired. And every year when we recruit people for this trip we tell them during the interview about the Broadmoor story. It conjures up those same emotions every time."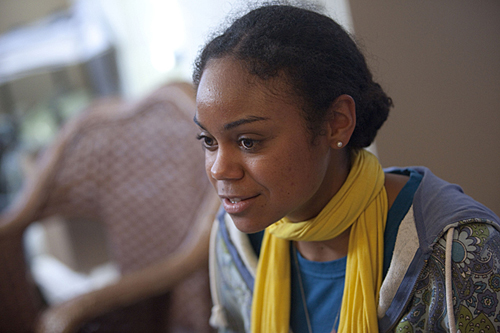 Lisa Akorli '12
Broadmoor, New Orleans
On being so active in community service when in high school: "I miss that part of my life. It's rewarding to give back. A lot of us are in such privileged positions."
On spring break alternatives for foreign students: "Going home [to the Netherlands] wouldn't really be feasible for me now. So I thought that was a great alternative to that."
Sabrina Lee '12
Broadmoor, New Orleans
"I invest a lot of my time during the school year in social justice and service work. Having a vacation doesn't really change what I want to do with my time."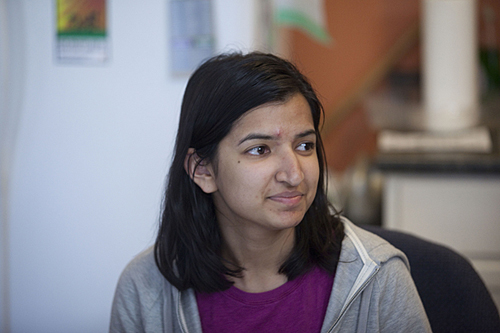 Sarah Legrand '10
Broadmoor, New Orleans
"I know that I want to work in the longer term in a public service capacity, and it's nice to be able to see a model of service."
Obi Okwara '12
Broadmoor, New Orleans
"There's one type of learning that takes place in the classroom, which is valuable. But there's another type of learning that takes place through experience and that requires going outside the classroom. And an alternative spring break trip is a great way to do that. You're learning about things that only take place in the real world."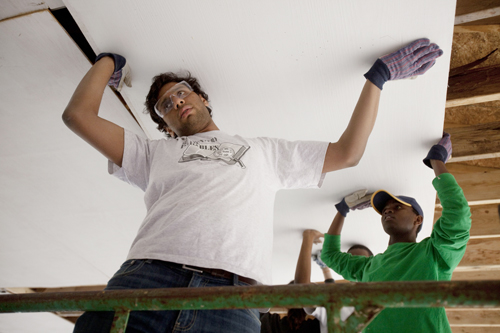 George Thampy '10
Hayneville, Ala.
People stop by every day to encourage us. I feel very blessed on this trip.
Lawrence Barchok '12
Broadmoor, New Orleans
"I was really interested in seeing how a community can come up together to determine their future. Most of the time, especially in a developing country, you'll find that most people depend on the government to deliver everything. This is a different type of model, a bottom-to-top approach to development. I wanted to learn more about it."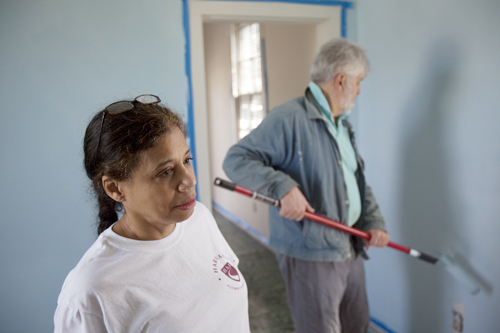 Mercedes Franklin, D.D.M. '74
Board of HAA, public service task force
Gentilly, New Orleans
This is my first time doing something out of my profession that is much needed. We think it will have great impact on this community. We're hoping that we have an ongoing relationship, so we can come back.
Jyoti Jasrasaria '12
Broadmoor, New Orleans
I know I'm not on a beach. But it's exciting to be somewhere different.
Elizabeth "Liz" DeLucia, Ed.M. '01
Gentilly, New Orleans
"It was really nice to plug into something that was organized, and tap into an affiliation I have with the extended Harvard family when I only had a week to give."