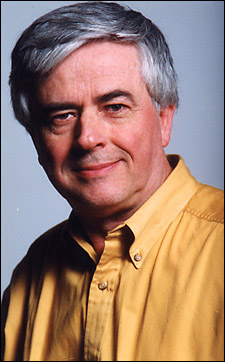 After 27 years, Harvard School of Public Health (HSPH) Professor Max Essex will step down as chair of the Department of Immunology and Infectious Diseases and will become the Lasker Professor of Immunology and Infectious Diseases. Dyann Wirth has agreed to assume the chair as of July 1. At that time, Wirth will also be appointed to the Richard Pearson Strong Professorship.
Essex first served as chairman of the Department of Microbiology, which was later renamed the Department of Cancer Biology, and then assumed leadership of the new Department of Immunology and Infectious Diseases. A world leader in virology, Essex was one of the first scientists to link animal and human retroviruses to immunosuppressive disease, to suspect that a retrovirus was the agent causing AIDS, and to determine that HIV could be transmitted through blood and blood products to hemophiliacs and recipients of blood transfusions. His group identified gp120, a protein on the surface of HIV that provides the basis for accurate diagnostic tests and epidemiologic monitoring, the most likely target for a vaccine, and a new approach to drug development. Essex has also spearheaded the longest-standing collaboration in HIV/AIDS in Africa at Harvard with colleagues in Dakar, Senegal, and at the School.
"I want to take this opportunity to express my personal admiration for the vision, integrity, and commitment Max has brought to this institution, and for the extraordinary contributions he has made to the basic and applied science of HIV/AIDS, clearly one of the major public health problems facing the world," said Dean Barry Bloom.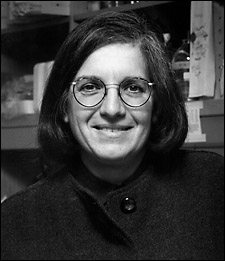 Wirth is an expert in tropical disease and molecular microbiology, and over the past several years has directed the Harvard Malaria Initiative at HSPH. She is an expert in molecular microbiology and developed many of the molecular genetic tools used in the investigation of malaria and leishmania, focusing on the mechanisms of drug resistance. Her group was the first to discover multidrug-resistance mechanisms in these organisms.
At the School, Wirth has provided leadership for the Division of Biological Sciences for the past decade. At the University, she has led the recent University planning efforts in global infectious diseases in collaborations with colleagues from the Broad Institute, the Faculty of Arts and Sciences, and Harvard Medical School and its affiliated hospitals. She has also been involved in the ongoing science planning efforts at the University.