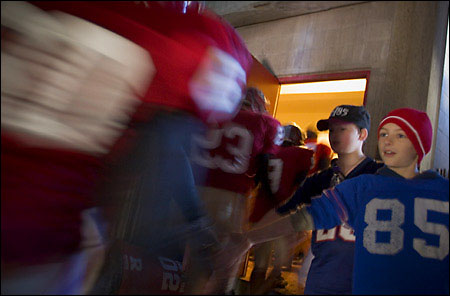 Senior fullback Kelly Widman reeled in three touchdown passes over the weekend to help spot Harvard a 29-3 victory over visiting Penn. Widman's three consecutive first-half TD catches (for 4, 18, and 22 yards) tied a school record for single-game TD receptions.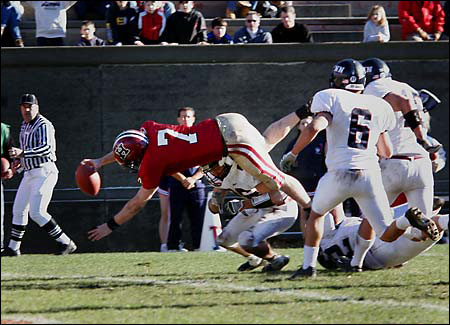 With the win, the Crimson improve to 4-2 in the Ivies (6-3 overall) to set up a three-way tie for second place with Princeton and Yale, the latter whom Harvard will visit this Saturday (Nov. 19) in the 122nd playing of "The Game." First-place Brown, meanwhile, clinched a share of the Ivy title following the Bears' (8-1; 5-1 Ivy) latest victory over Dartmouth.
Harvard can still snag a share of the crown if the Cambridge squad can put away the Bulldogs. On top of that, Brown would have to fall to last-placed Columbia (2-7; 0-6 Ivy) in Manhattan. Likewise, Yale and Princeton remain alive in the title hunt, needing a victory in combination with a Brown loss.
The standings shake-up commences with kickoff at 12:30 p.m.
Visit http://www.gocrimson.com for the latest updates and scores.