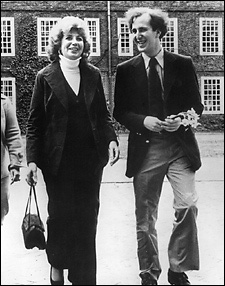 For 30 years, Learning From Performers has been bringing artists to Harvard to lecture, teach, and interact with students. Just a partial list of the performers who have spent anywhere from a day to a week at Harvard under the auspices of the program is enough to widen the eyes of even the moderately starstruck – Mel Gibson, Whoopi Goldberg, Mandy Patinkin, Susan Sarandon, Jessica Lange, Isaac Stern, Mstislav Rostropovich, Beverly Sills, Mark Morris, Judith Jamison, Bill T. Jones, Quincy Jones, Dizzy Gillespie, Sarah Vaughn, Bobby Short, Tony Kushner, Stephen Sondheim, Hal Prince, David Hockney, Maurice Sendak.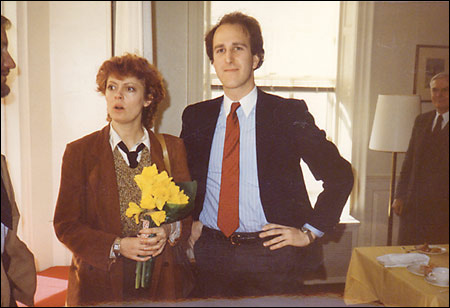 For students contemplating a career in the arts, the opportunity to sing, play, or dance in the presence of a respected master may provide the crucial insight or inspiration needed to guide them on their way. For students who love the arts without expecting to become practitioners, hearing an artist speak of the mechanics of her craft or describe the journey by which he achieved professional status may permanently enhance their understanding and enjoyment.
Learning From Performers was the brainchild of Jerold Kayden '75, now the Frank Backus Williams Professor of Urban Planning and Design at the Graduate School of Design. As an undergraduate, Kayden played trumpet and was president of the Harvard-Radcliffe Orchestra. During his junior year, he was instrumental in getting cellist Janos Starker to play with the orchestra and conduct a master class.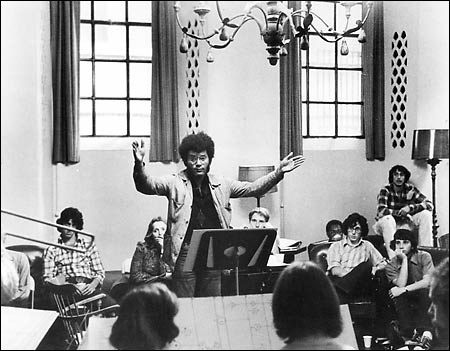 "It was a wonderfully inspiring event, and I thought, wouldn't it be great to have this on a regular basis," Kayden said.
Kayden presented the idea to Myra Mayman, then director of the Office for the Arts. She was enthusiastic about the plan and urged Kayden to go ahead with it. Kayden put together a board of advisers that included such names as Alvin Ailey, Leonard Bernstein, Dave Brubeck, and Julian Cannonball Adderley. Adderley was to have been one of the first artists in residence when the program began in the fall of 1975, but, sadly, he died of a stroke that summer. The first visiting artist was jazz composer and multi-instrumentalist Anthony Braxton.
Although the program was only able to offer the artists a small honorarium, many agreed to come and give generously of their time. Kayden, who directed the program during its first year, remembers the thrill of interacting with performers he had previously known only as an awed admirer.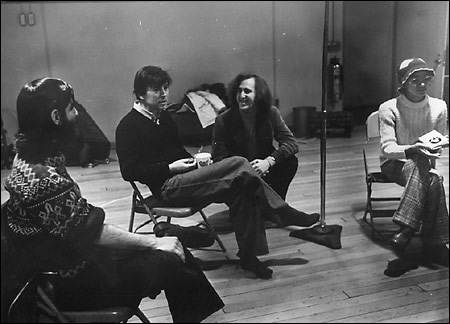 "For me as a 21-year-old, what a heady experience it was talking with these supertalented superstars."
Since its founding, the program has hosted about 600 artists. Some have come only to deliver a lecture or give an informal talk, others have agreed to residences of a week or more, allowing students to profit from their knowledge and experience. The point of the program, Kayden said, is less about providing instruction for students who want to pursue a professional career in the arts, although that could happen, but more to teach a lesson about what it takes to create and perform at the highest level in any discipline.
"I was always struck by the incredible commitment these people had to what they did, and conveying a message of passion in any field is supremely valuable," Kayden said.
Jack Megan, the current director of the Office for the Arts, believes that the value of Learning from Performers lies in its ability to open a window on the mysterious process of creativity.
"I think that the program provides a context for students to think about a life in the arts and how creative inspiration happens. Whether it's listening to Tony Kushner discuss creative challenges this past March, or Charles Busch describe how he carved an artistic niche for himself in the early difficult years of his career, or jazz pianist Hank Jones discuss artistic considerations in accompanying one vocalist versus another, these interactions provide lessons for students about art making and how to live a creative life."
Tom Lee, program manager for Learning from Performers, praised the artists who have participated in the program for their ability to convey critical aspects of their work in such a way that students are able to understand something about the creative process they did not grasp before.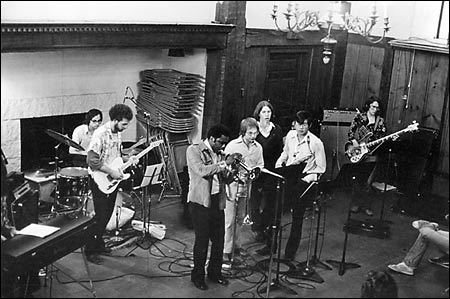 "Most, if not all, the artists who've participated in the program since I arrived in 1994 have been incredibly articulate about what they do. The obvious talent, intelligence, and passion that fueled their work made it possible to translate, or put into words, their creative process for students. Of course, some artists are better than others at passing on this knowledge, but even those who tend to be more abstract find meaningful ways to make connections. Sometimes it's a simple gesture, or a suggestion, or a question that makes students see or think differently."
Kayden, whose career path has encompassed degrees from both Harvard Law School and the Graduate School of Design (both 1979) and a teaching/research focus on law and the built environment, is perhaps the ideal example of someone whose life has been enriched by exposure to the arts and to the men and women whose lives are dedicated to artistic creation.
"Those moments as an undergraduate interacting with those great performers have stayed with me forever. There's something whole and organic to those experiences, something that combines the physical, the emotional, and the intellectual, and that has allowed me to appreciate the transcendent quality of the arts."