John E. Mack, professor of psychiatry at Harvard Medical School since 1972 and founding chairman of the Department of Psychiatry at the Cambridge Hospital, was struck by a car and killed on Monday evening (Sept. 27) in London.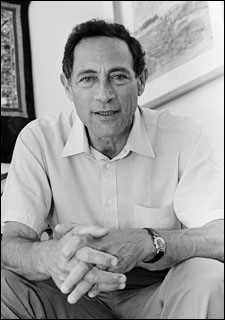 He was 74. Mack was hit as he walked home from a symposium he was attending on adventurer and World War I British officer T.E. Lawrence ("Lawrence of Arabia"). Mack was the author of a biography of Lawrence, "A Prince of Our Disorder: The Life of T.E. Lawrence," which won the Pulitzer Prize in 1977.
Mack was born in New York City. He earned an undergraduate degree from Oberlin College in 1951 and his medical degree from Harvard Medical School in 1955. He served in the U.S. Air Force from 1959 to 1961.
Mack was named chief of the psychiatry department at Cambridge Hospital in 1969 and was named professor at Harvard Medical School in 1972. He was instrumental in the department's affiliation with Harvard Medical School, and continued to lead the department until 1977. From 1980 to 1986 he was chairman of the executive committee of the Department of Psychiatry at Harvard Medical School.
Those interested in an informal memorial service for Mack should contact The John E. Mack Institute at (617) 497-2667 for details.