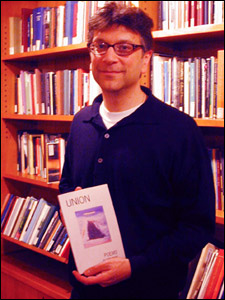 Gates elected to Academy of Cultures
Henry Louis Gates Jr., W.E.B. Du Bois Professor of the Humanities, has been elected to the Universal Academy of Cultures. Inaugurated by the late French President Mitterrand in 1993, the academy gathers 60 personalities who have reached international notoriety through their academic, artistic, literary, or scientific achievements and their commitment to the cause of human rights.
Wharton awards Gompers investment research prize
Paul Gompers, professor of business administration at Harvard Business School, has been named the recipient of the 2002 Geewax, Terker & Company Prize in Investment Research, offered by the Rodney L. White Center at the Wharton School of the University of Pennsylvania. Gompers co-authored the winning paper – "Corporate Governance and Equity Prices" – with Harvard teaching fellow in economics Joy Ishii and Andrew Metrick, assistant professor of finance at the Wharton School.
Two Harvardians score music award
The American Academy of Arts and Letters has named music composition student Anthony Cheung and Assistant Professor of Music Elliot Gyger as two of the 16 recipients for this year's music awards. Cheung, who studies at Harvard with Bernard Rands and Robert Levin, received a Charles Ives Scholarship of $7,500, which is given to composition students of great promise. Gyger received the Walter Hinrichsen Award for the publication of a work by a gifted composer.
Williams named Oneida visiting professor
The recently created Oneida Nation Professorship of Law at Harvard Law School has named Robert Williams '80, professor of law and American Indian studies at the University of Arizona College of Law, as its initial visiting professor. Williams, who has been the E. Thomas Sullivan Professor of Law and American Indian Studies at the University of Arizona since 1998, will assume the chair for the 2004 winter semester.
Four faculty members receive Sloan Fellowships
The Alfred P. Sloan Foundation has announced that four Harvard faculty members received Sloan Research Fellowships for 2003. The fellowship, which supports fundamental research by young scholars and scientists in seven fields, gives each researcher a $40,000 grant.
The four recipients and their field of study are as follows: Lisa V. Goodrich for neuroscience, Navin Khaneja for mathematics, Mikhail Lukin for physics, and David R. Reichman for chemistry.
Share named L.L. Winship/PEN New England Award finalist
Don Share, curator of poetry in the George Edward Woodberry Room, was named one of the five finalists for this year's prestigious L.L. Winship/PEN New England Award, sponsored by the Boston Globe. Share was recognized for his book "Union," a collection of poems that explore how two disparate philosophies come together in both conflict and harmony. The award is given annually for an outstanding work by a New England author or with a New England topic or setting.
Share will join the other four finalists and the winner of this year's award – Adam Haslett for "You Are Not a Stranger Here" – at an April award ceremony at the John F. Kennedy Library. Former U.S. poet laureate Robert Pinsky will deliver the keynote address.
– Compiled by Andrew Brooks