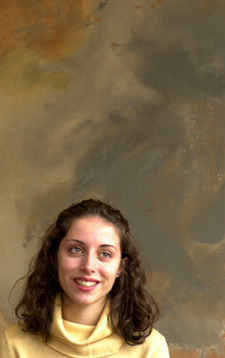 Two Harvard seniors have accepted Marshall Scholarships that will take them to Britain next year to study computer science and social anthropology.
Christopher Laumann of Eliot House and Eugenia Levenson of Leverett House are among 40 Americans to receive the award this year. Sue Meng of Adams House was awarded a Marshall Scholarship but declined it to accept a Rhodes Scholarship to study at Oxford.
Marshall Scholarships were established in 1953 as a gesture of thanks for American help rebuilding Europe after World War II under the Marshall Plan. The scholarships, worth about $60,000 each, are financed by the British government and let students study for two to three years at a British University of their choice.
"The Marshall Scholarships seek people who are absolute superstars and then give them free rein to attend any British University," said Harvard's Director of Fellowships Paul Bohlmann. "It's a way for one nation to say thanks to another nation for help in restructuring Europe after the war."
Next year, Laumann, a native of Chicago, plans to study computer science and electrical engineering at the University of Edinburgh in Scotland. Levenson, of Oak Park, Ill., plans to focus her studies on ethnicity and urban studies at Cambridge University.
Laumann, who plans to seek a doctorate in physical or quantum computation when he completes his work at Edinburgh, said the scholarship will help him combine work in fields that interest him: computers, electronics, and physics.
"I'm trying to figure out how to tie those together in an interesting way," Laumann said.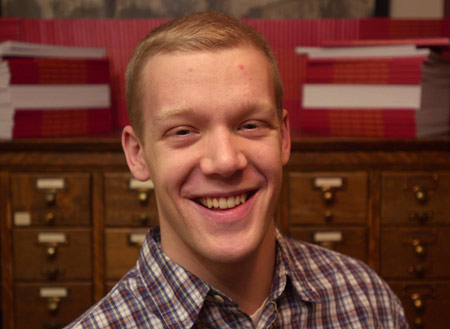 Laumann said his father found out about the scholarship before he did, as the call came into his cell phone, which was shut off because he was on a plane back to Boston. When he landed, there were two messages, he said, one from the British consul offering the scholarship, and one from his father, telling him he'd won.
A love of computers is deep in Laumann's background. He said he'd been writing computer programs for about eight years before he entered Harvard. He said he'd gotten tired of it and branched out a bit to study physics and mathematics while here. A laboratory electronics course taught by Professor of Physics Paul Horowitz, brought him back to his love of computers and electronics.
Laumann said he watches as his classmates get increasingly nervous about what they'll do after graduation and appreciates the opportunity the fellowship provides to investigate the best path for him.
Levenson, a history and literature concentrator whose family immigrated to the United States from Russia when she was nine, said her experience as an immigrant shaped her interest in how ethnic communities form in cities and how they affect urban environments. She hopes to continue that work at Cambridge University.
Levenson is a senior news editor at The Harvard Crimson. She said her work at the Crimson was a major learning experience for her during her time at Harvard and influenced her desire to go into journalism after her work in Britain.
"I'd like to write wherever I am. What particular form that would take, I don't know," Levenson said.
Levenson has also worked for Harvard Magazine, where she was the Ledecky Undergraduate Fellow, and Chicago Magazine, where she was an editorial and media relations intern. She worked for Northwestern University Press as an editorial assistant.
Levenson volunteered for the CHANCE tutoring program, helping high school seniors write college admissions essays, and the Clemente Course for the Humanities, tutoring adult education in Dorchester. She was on the Leverett House intramural crew and the Harvard junior varsity field hockey team.
The Marshall Scholarships, distributed to 1,000 Americans over the years, seek individuals likely to become leaders in their fields and to make a contribution to society. Academic achievement, public service, artistic talent, and the ability to triumph over adversity all factor into the scholarship selections. Past Marshall scholars include U.S. Supreme Court Justice Stephen Breyer, Duke University President Nannerl Keohane, Pulitzer Prize-winning authors Tom Friedman of the New York Times and Dan Yergin, author of "The Prize."