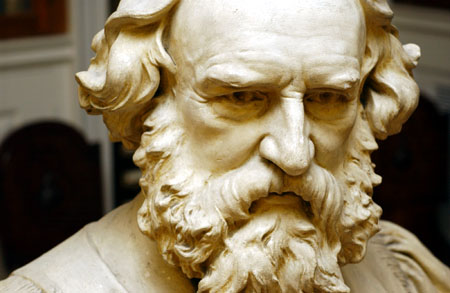 It has been described by experts as the largest and most comprehensive private collection of rare books, unpublished letters, manuscripts, and photographs relating to the poet Henry Wadsworth Longfellow to be sold in more than 50 years.
Victor Gulotta, a Newton-based collector, researcher, and literary publicist, said that Harvard College Library has purchased his Longfellow collection – a wide-ranging assemblage of material he amassed during the past 14 years. Its new home will be Houghton Library, which houses Harvard's rare book collection.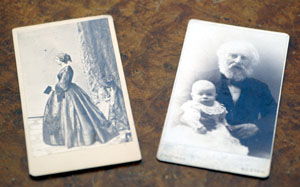 Highlights from the archive of nearly 200 autograph letters, manuscripts, and documents signed by Longfellow include the second earliest known letter from Longfellow to Nathaniel Hawthorne (1843); the original manuscripts of Longfellow's sonnet "Dante" (1845) and his poem "By the Sea-side" (1847); the original publisher's contract for Longfellow's "The Poets and Poetry of Europe" (1871); and a complete manuscript of "The Old Clock on the Stairs" (1867).
Among the more than 600 volumes in the collection are Longfellow's brother's copy of the rare first edition of "Outre-Mer" (1833-1834); an illustrated edition of Longfellow's "Poems" (1852), presented to the poet's mother-in-law on Christmas Day, 1851; Longfellow's sister-in-law's copy of the first edition of "The Courtship of Miles Standish" (1858); a copy of "The Poetical Works" (1866), signed by Longfellow in Oxford, England, the day before he received an honorary L.L.D. from Oxford University; and one of the earliest known copies of the first edition of "Evangeline" (1847).
Houghton Library's acquisition also includes rare photographs of Longfellow's wife Fanny Appleton Longfellow and other family members, as well as a bust (1890s) and oil portrait (1898) of the poet.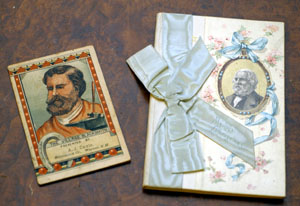 "I am pleased that this material will be joining the extensive Longfellow collections of Houghton Library," said William P. Stoneman, Florence Fearrington Librarian of Houghton Library. "Through this acquisition we are building on existing research strengths in 19th century literary books and manuscripts, and in particular on Longfellow's own papers which were transferred to Houghton Library in 1976 by the Trustees of the Longfellow House Trust."
Stoneman added that the new material will be available for research as soon as it is accessioned.
"I can think of no better repository for this collection," said Gulotta.
The sale of the Gulotta collection comes at a time of renewed interest in Longfellow, a poet who had fallen out of fashion in the past several decades.
"America and other parts of the world are once again acknowledging Longfellow's important contributions to the literary culture of the 19th century," said Gulotta, who is preparing an article for the Harvard Library Bulletin on the collection.