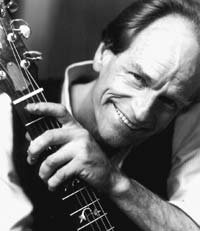 Composer and performer Livingston Taylor will speak at the Memorial Church in Harvard Yard on Friday, Nov. 10, at 8 p.m., as part of the Faith and Life Forum evening lecture series. The event is free and open to the public.
A musician for 30 years with 14 albums to his credit, Taylor is a professor at the Berklee College of Music in Boston where he teaches a class in stage performance. He recently published "Stage Performance," a book based on the class.
The Faith and Life Forum is a public platform provided by the Memorial Church for the discussion of timely and important issues in which faith plays a crucial role. Throughout the year, the Church hosts brown-bag lunches, daylong seminars, Sunday-morning speakers, and evenings with best-selling authors and nationally recognized performing artists. For more information call the Rev. Dorothy A. Austin at (617) 495-5508.