Harvard University Dining Services (HUDS) won two silver medals and one gold medal from the National Association of College and University Food Services (NACUFS) for their work in the areas of waste reduction and overall menu design. The silver medals came for HUDS' food recovery and donation program in the Sustainability category, and for their Harvard Kennedy School retail café menu. HUDS garnered gold for its undergraduate residential dining menu. The NACUFS awards are part of an annual inter-collegiate competition recognizing excellence in college dining.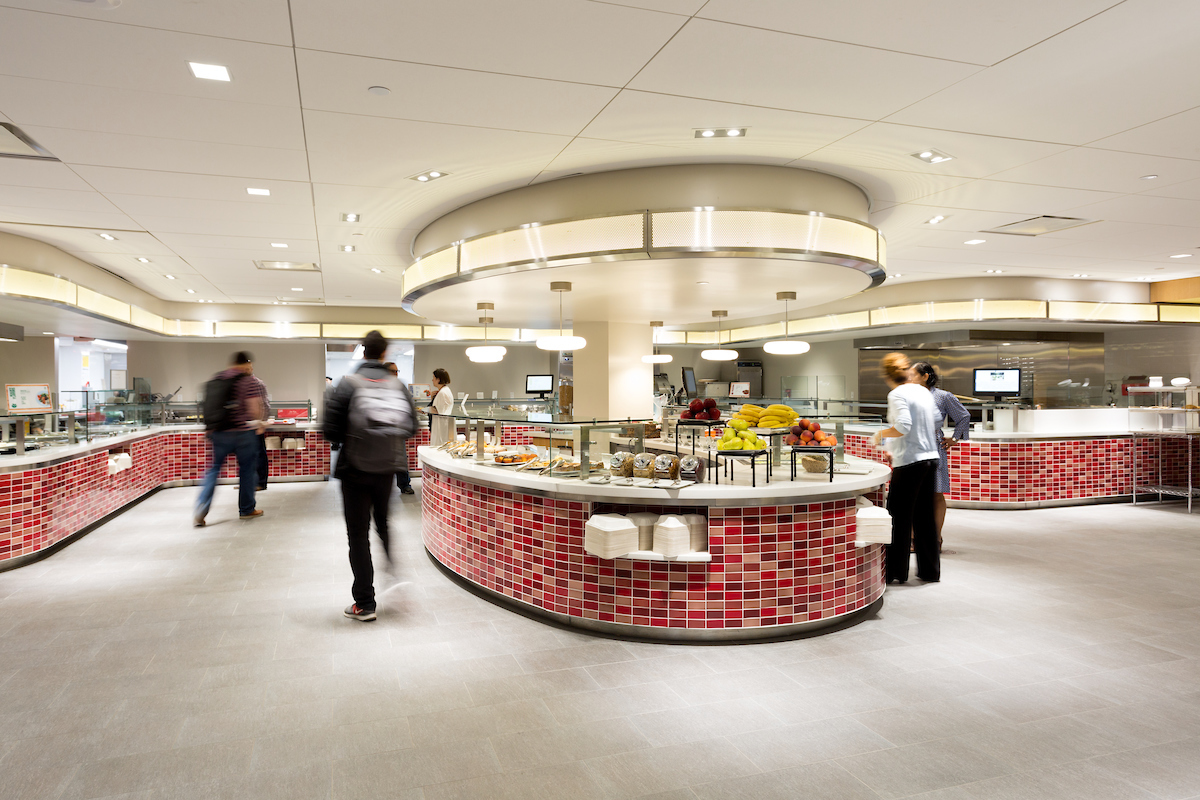 "I am so proud of our team," says David Davidson, Managing Director of HUDS. "These awards recognize the work our staff does daily to make a Harvard experience that is fantastically flavorful, but also community-driven and thoughtful."
The annual NACUFS awards program invites schools to submit entries in a range of categories, and awards are given out for gold, silver, bronze and honorable mention based on a rigorous set of scoring criteria. Each entry is judged by a panel of food service professionals. Gold medal winners are eligible for the Grand Prize in each category, given out at NACUFS' annual conference.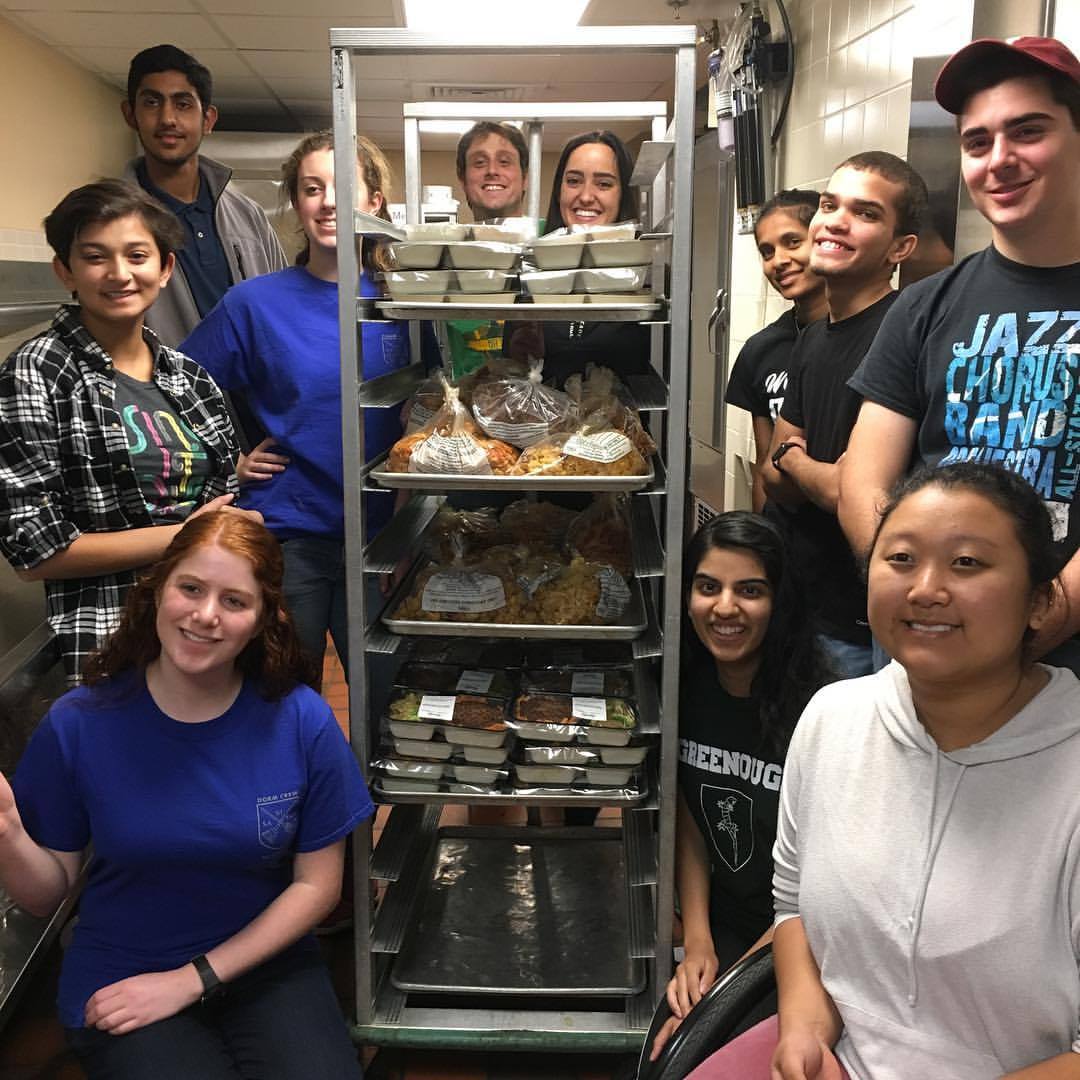 "NACUFS awards afford us a chance to look critically, and proudly, at our program," says Davidson. "It's a lot of work to enter, but it provides great validation for the hard work we and our colleagues — at Harvard and around the country — are doing to make college dining an outstanding and trend-setting experience."
Harvard's food recovery and donation program salvages approximately 35,000 pounds of food annually from the dining halls, a component of which is individually packaged meals assembled by student volunteers at Annenberg.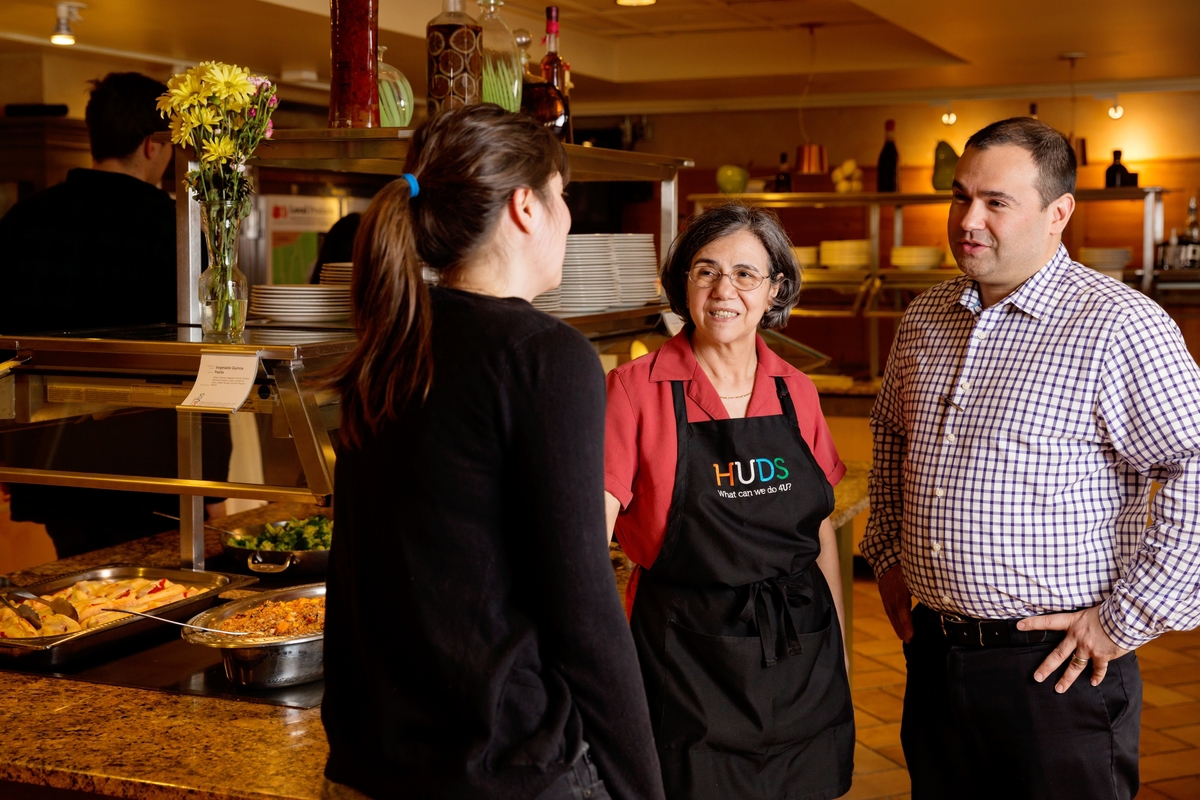 The HKS Café, which opened in its new space at 19 Eliot St. after a renovation, features made-to-order pho and pad thai, an American grill and pizza, a salad bar and homemade soups, and two hot food concepts, one focused on lean proteins, vegetables and whole grains, and the other on cultural comfort foods. The undergraduate residential menu features seasonal offerings, sourced locally whenever possible, with 100 different options at every meal, and serves 6,600 undergraduates roughly 2.7 million meals annually.
Harvard University Dining Services operates 13 residential dining halls, 15 campus retail cafes, a kosher kitchen and complete catering services.  The country's oldest collegiate food service operation, HUDS serves approximately 25,000 meals a day.