The Harvard Black Students Association (BSA) held its inaugural convocation for first-year students earlier this month.
Freshmen, upperclassmen, and graduate students filled Memorial Church on Sept. 2 for an event that celebrated diversity, inclusion, and culture while addressing the challenges many minority students say they face on campus.
While the majority of attendees were members of the Class of 2021, the convocation event brought together graduate students who have a unique purview, as they provide wisdom and guidance for undergraduates as resident proctors, mentors, and advisers.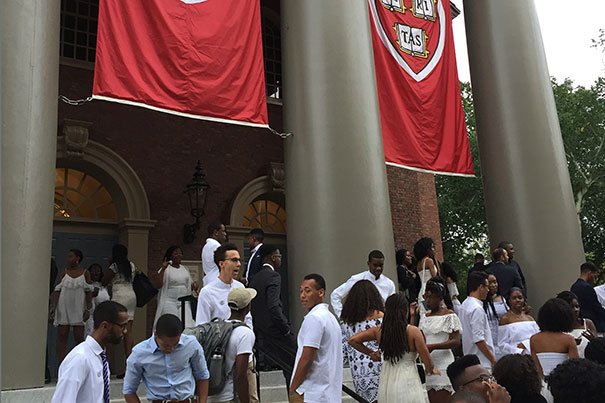 "It serves as a symbol of how far the University has come in the ethnic diversity of the student body," said BSA President Hasani Hayden '19 of the event's goal, which was to welcome black-identifying, first-year students to campus.
Aric Flemming, vice president of the Harvard Graduate Council, called the event a timely symbol of hope and healing not just for black students, but all students, staff, and faculty.
Flemming is a graduate student at Harvard Divinity School in the master's of divinity program and also serves as a resident proctor and graduate assistant for Harvard College.
"At this time, we upheld black culture and history while moving to solidify a seat at the table," Flemming said.
Organizer Najya Williams '20 said she wants every black first-year student to feel welcome at Harvard, and she said she hopes to engage the graduate community in future events as supporters, resources, and examples.
Amanda Gorman '20, National Youth Poet Laureate and one of the speakers at the convocation said, "It was beautiful to witness a myriad of black identities — from Jamaican to Afro-Latin — represented at the event.
"This speaks to Our Harvard, its inclusion, and the unity of a diverse black population," she added.
By La'Toya Princess Jackson is vice chair for communications for the Harvard Graduate Council, which is the official student representative body for Harvard's 12 graduate and professional Schools.