From July 9 to July 11, 2019, the second Global Manufacturing and Industrialisation Summit (GMIS) took place in Yekaterinburg, Russia. United Nations Industrial Development Organization (UNIDO), the Ministry of Energy and Industry of the United Arab Emirates, the Ministry of Industry and Trade of the Russian Federation, the Government of the Sverdlovsk Region, and the Russian Export Center are the key organizers of the second edition of GMIS. President of the Russian Federation Vladimir Putin welcomed the summit's participants.
As a global forum covering all industries, the summit brought together the world's leading experts and key players in the field of industrial production, education and science to identify new global challenges to industrial development and jointly develop an approach to their solution, as well as their role in promoting the Sustainable Development Goals (SDG) of the United Nations, as reflected in the U.N. agenda on sustainable development 2030.
Within the framework of the program, several thematic sessions, panel discussions, and presentations related to the main topic of the summit — nature-like technologies took place in Yekaterinburg-Expo. According to Badr Al Olama (Harvard Law School, 2005), head of GMIS organizing committee, "Our ways of living and working are having an irreversible impact on nature, and our future."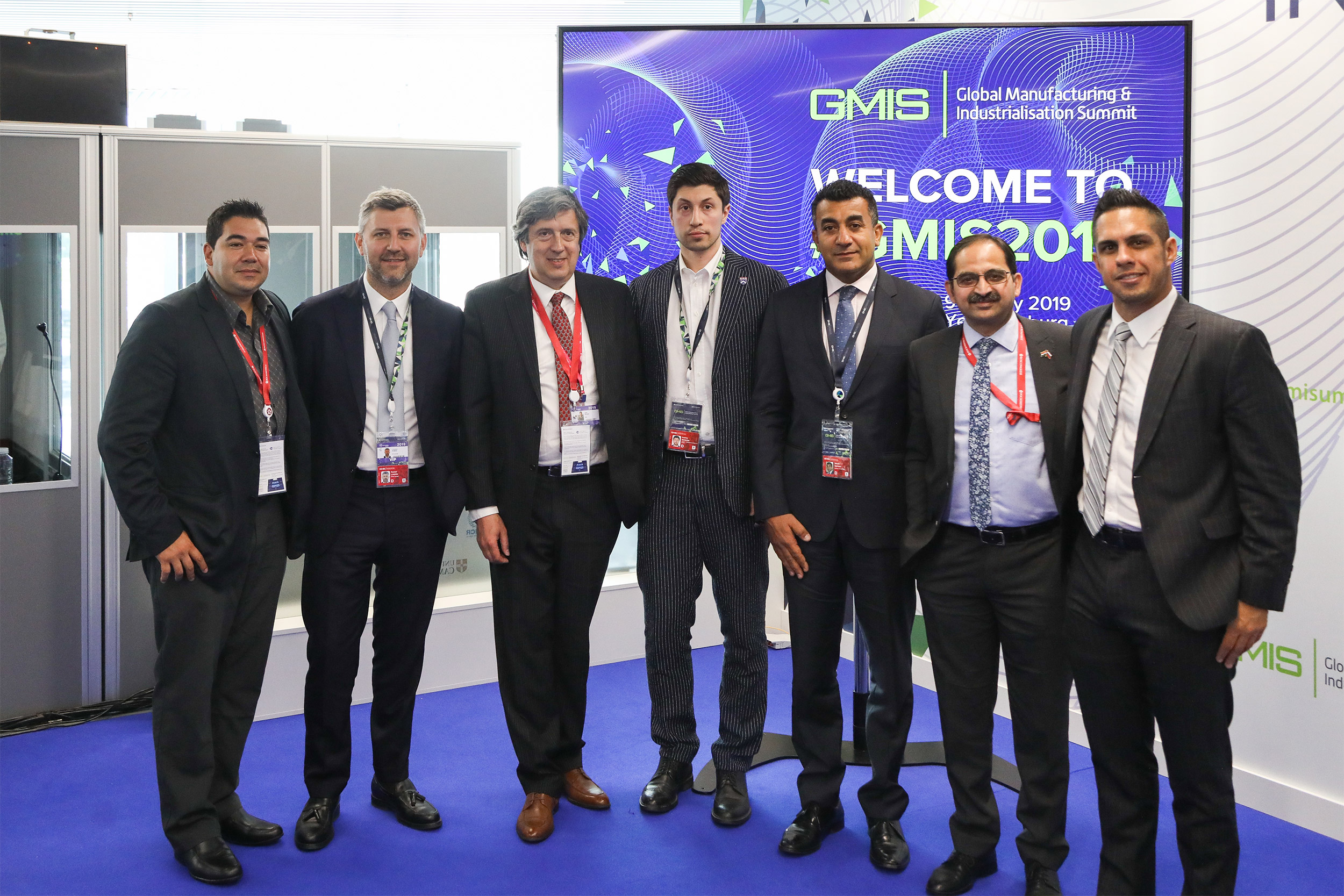 Andrey Berezin (HES'2017) moderated the section "The Role of Young Professionals in the Transition of Industry to Sustainable Development." Among panellists were Sheriff Refaat, co-founder and director of Business Development of N-Gage Consulting; Shishir Shrotriya, adviser for science and technology at the Embassy of the Republic of India in the Russian Federation; Alexander Rodriguez (HES'2016), founder and managing lawyer of International Blockchain Legal; Mikhail Akim, vice president, ABB Ltd. and chairman of the Modernization and Innovation Working Group for the Association of European Businesses, Roman Lyadov(HBS'2011) – Chief Executive Officer of GTLK Europe DAC; Juan Carlos Reyes Garcia (HES' 2017), lead consultant, Efficiency.ca.
During the discussion, the panelists outlined the critical role of public-private cooperation in the development of young professionals. Panelists agreed the role of education in public-private cooperation is of paramount importance, as education contributes to the development of human capital, in other words, education is a training of young professionals who develop innovative technologies in the industrial sector to solve global problems and improve quality of life.
Director of the UNIDO Center in the Russian Federation, Head of ITPO UNIDO Moscow, Sergey Korotkov and Svetlana Erkenova, the vice president of the MED "Living Planet," national expert of the UNIDO, noted the importance of youth-related issues in industrial development discussed within Innovation Theatre at GMIS'2019.  According to Bruno S. Sergi, Harvard University Davis Center for Russian and Eurasian Studies, "Russia is moving towards a greener economy based on  the concept of preservation of natural resources and development of innovations."