The Cooper Gallery of African & African American Art would like to serve as a "living archive" of important ephemera surrounding this moment by collecting protest posters, circulated artist zines, informational pamphlets, and any other printed media/functional artwork that has been produced to respond to our current civil unrest and to facilitate social change.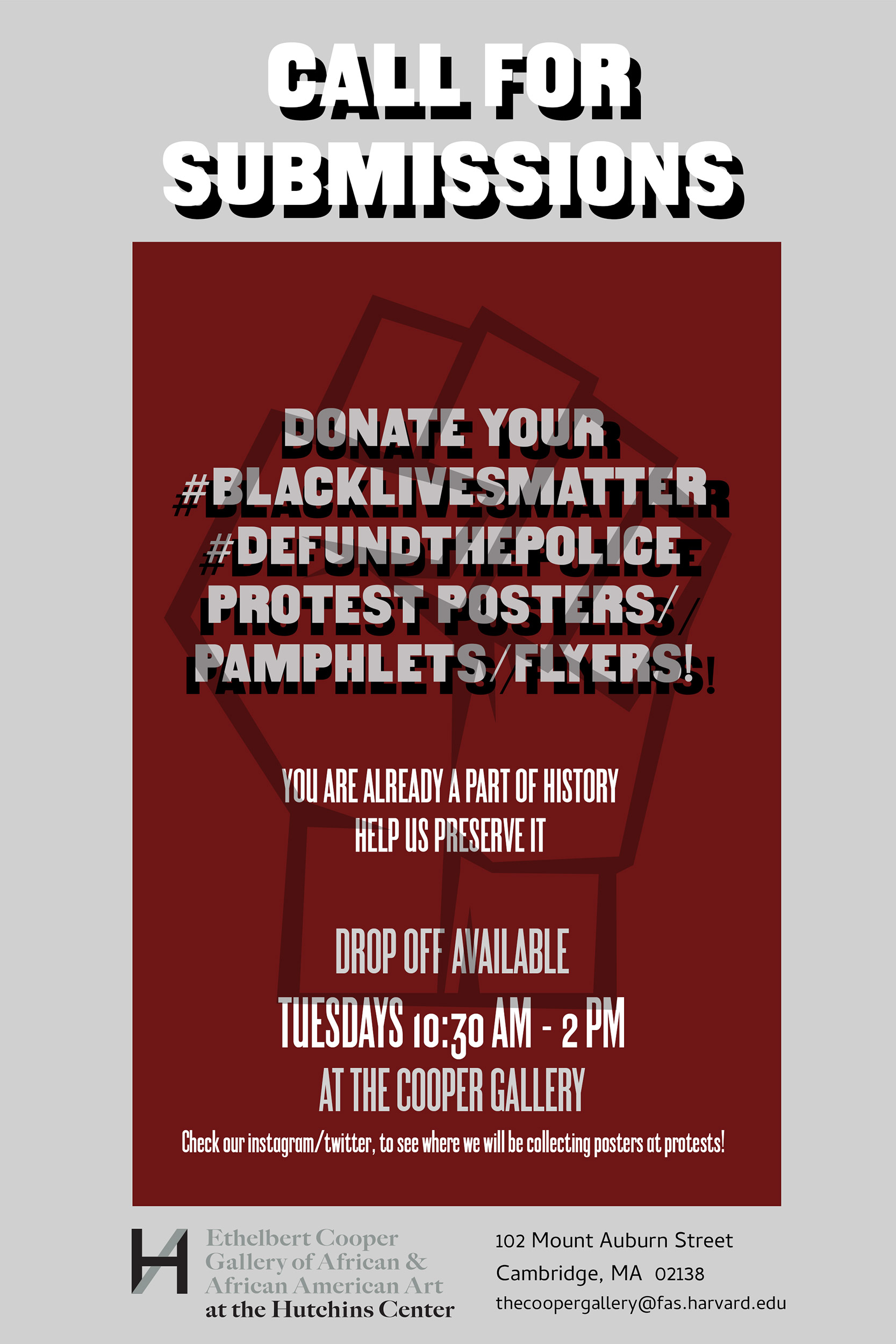 The call will be open to protesters in the Greater Boston, Cambridge, Somerville, Roxbury, and Dorchester communities.
The gallery's purpose in collecting these materials is twofold: to prominently display the posters and ephemera publicly (whether in person or digitally), either as a supplement to the current exhibition "Somnyama Ngonyama, Hail, the Dark Lioness," or as its own independent exhibition; and to preserve them as part of the Cooper Gallery's archives.
The Cooper Gallery at 102 Mount Auburn St., Cambridge, is open for collection (front door drop off only) every Tuesday from 10:30 a.m. to 2 p.m. (The gallery will also send a representative to attend various protests to gather materials on site.)
"We are in the midst of an important moment in history, galvanized by nationwide protests against centuries of injustice towards Black people in different systemic forms, from slavery to the prison industrial complex to the over policing of Black and brown communities using unwarranted violent means, in combination with a global pandemic which has confined and isolated many Americans in their homes and threatened their lives," said Gabriella Jones-Monserrate, program director at the Cooper Gallery of African & African American Art.