As a child, Melanie Grant would rifle through her grandmother's jewelry box, drape herself in 1920s-style silver marcasite baubles, and dance around the garden.
"I could wear her and be with her," said Grant, who shifted to pure silver jewelry during her teenage goth phase. Eventually, her love of all things gemstone and metallic led to a more than 20-year career as a journalist (including 16 years at The Economist), author, curator, and artist, focusing on the art and economics of jewelry.
Now, Grant, along with Raquel Alonso-Perez, curator of Harvard's Mineralogical and Geological Museum, and Susan Jacques, president and CEO of the Gemological Institute of America, are preparing to host the first State of the Art Jewelry Summit at Harvard. Beginning Friday, the one-day event will feature more than 30 speakers, including scientists, global leaders, and artists such as former monk and materials scientist Wallace Chan, whose bejeweled art resembles phantasmagoric insects and fungi, all discussing challenges facing the industry.
"It's something we've had since we crawled out of the cave," Grant said, referring to humanity's long obsession with sparkly rocks. "Why is it still here?"
The summit might not answer that question, but its panelists will grapple with other potential existential threats: climate change, artificial intelligence, and a new, far more eco-conscious generation of buyers. In a panel titled "What do consumers and collectors really care about and how can businesses give it to them?" Harvard's David Ager, senior lecturer and managing director at Harvard Business School, will lead a discussion about younger, Gen Z consumers, who appreciate the romance of diamonds but have environmental and ethical concerns with mining.
Today, the jewelry industry isn't the only one digging up stones. The renewable energy industry also depends on mined materials (mostly gold) to fuel the clean energy boom. And scientists use diamonds for chemical analysis, radiation detection, high-powered lasers, and even quantum mechanics. The summit will convene researchers working on renewable-energy solutions, like batteries and energy-generating devices powered by bacteria, as well as those who build synthetic diamonds in the lab.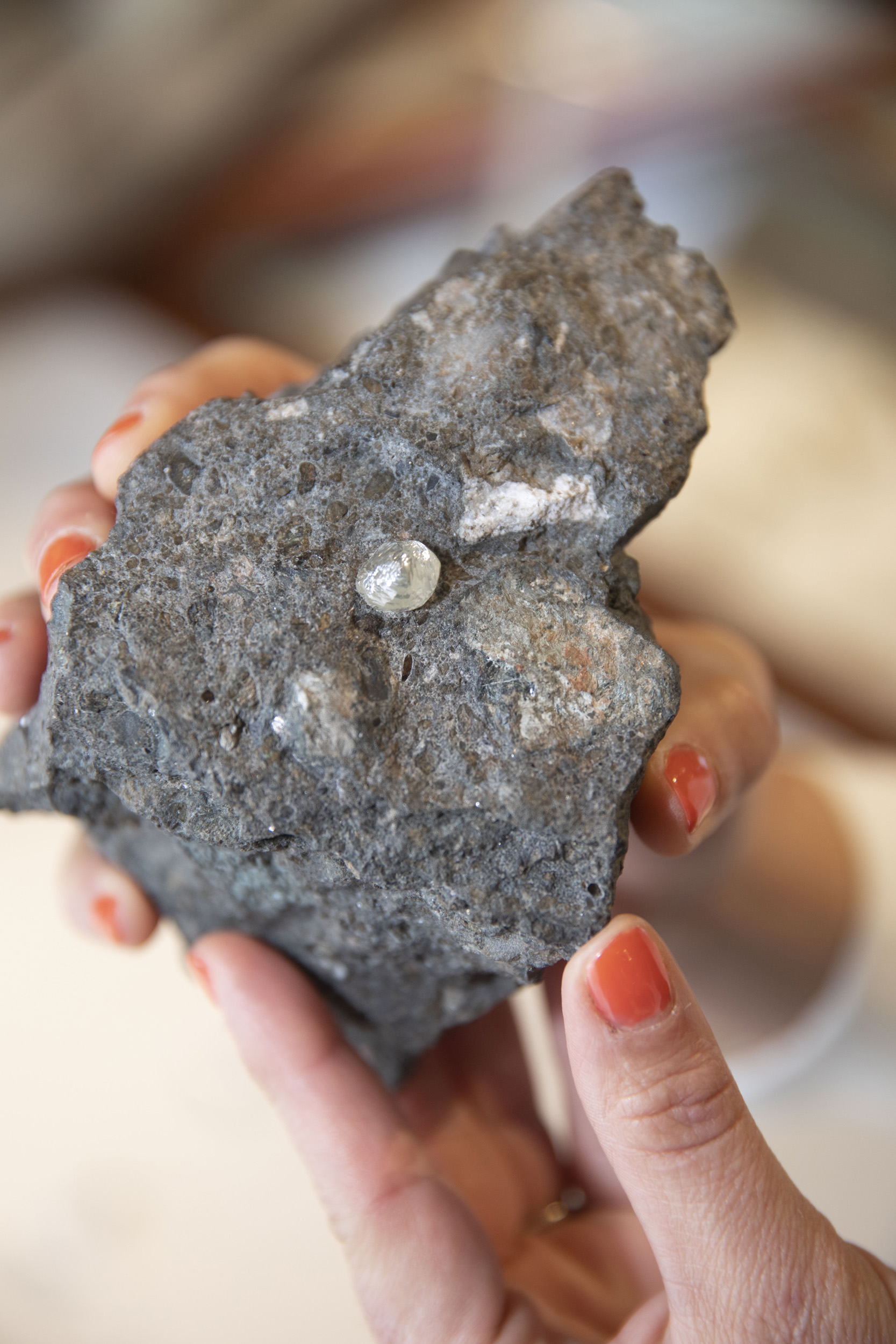 "[This summit] was necessary many years ago," said Alonso-Perez. "You have all this illegal mining happening and human rights risks."
Some illegal mining operations involve child labor. Many abuse workers and ignore worker safety issues. Both legal and illegal mining can impact the environment, emitting carbon into the air and toxins into the soil and water.
One of the summit's panels will demystify what the industry calls environmental, social, and governance issues, which include illegal mining as well as climate change; another will discuss how to navigate political and armed conflict — and sanctions, too. After Russia invaded Ukraine, for example, the U.S. and the U.K. banned Russian diamond imports. But companies can route their stones through other countries to try to obscure their origin and avoid the bans — yet another rat's nest for today's jewelers to untangle.
"You can't, all of a sudden, from one day to another, become a really amazing ethical, eco-friendly company. It doesn't happen that way," said Alonso-Perez. "The idea is to have people leave with the sense that we can do it, and we are on the right track. That it's not too late."
Both Grant and Alonso-Perez hope attendees leave with some practical solutions and concrete steps to get closer to what they call "responsible" production. Most jewelers are tiny mom-and-pop operations with just a couple of employees. "They need support. So do the big companies. It's a very old industry, and it doesn't move quickly. But it is moving in the right direction," said Grant, who is the new executive director of the Responsible Jewelry Council, which advocates for the jewelry and watch industries to adopt sustainable practices and includes 1,700 members from 71 countries.
Artificial intelligence, though still somewhat controversial in the jewelry industry, could help companies outsource some of their marketing and even design work. That could, Alonso-Perez said, free up enough time and budget for companies to focus on switching to renewable energy or tracing the origins of their stones.
"We need to have the biggest conversation possible," said Grant. "[The summit] will be like a day of meditation where you can immerse yourself in all the subjects that matter and figure out what you're facing and how to move forward."
Artists like Chan (who will give a talk called "The Psychology of Found Materials") could also help nudge consumers to shift their habits and, in so doing, exert pressure on the jewelry industry. "You need pressure from every side," said Alonso-Perez. The consumer pressures the industry from below, scientists and facts from the sides, and those with power, like governments and big companies, from the top. "You need a ton of pressure to produce a diamond."
The summit will conclude with visions for the future. The panel will include a representative of The Young Diamantaires, a nonprofit started in 2016 that now has more than 300 members who are eager to redefine the industry they hope to inherit.
But Grant, who recently designed her first piece of jewelry-as-art, a steel and gold sunburst cuff called "Self," believes buyers are the ones who will push for lasting change.
"We have massive power as consumers," said Grant. "If we all move as one, we can change the world."