The key to real-world success is understanding data, according to David Kane, a preceptor in statistical methods and mathematics in the Department of Government.
Kane, a former officer in the U.S. Marines who spent more than two decades as a quantitative finance expert on Wall Street, says his class, "Gov. 1005: Data," lays groundwork for absolutely any career.
"Being able to work with data is of growing importance in today's world, especially for entry-level positions in elite occupations," he said. "There is no better way, for example, to get a job on the staff of a U.S. senator than demonstrated skill in working with data associated with polling, fundraising, and policy issues."
The class, new to Harvard's curriculum, helps students understand the foundation of data, building proficiency in data analysis, interpretation, and application. Using John William Waterhouse's 1891 oil painting "Ulysses and the Sirens" as the central metaphor, Kane jokingly calls the class "Data science for philosophers."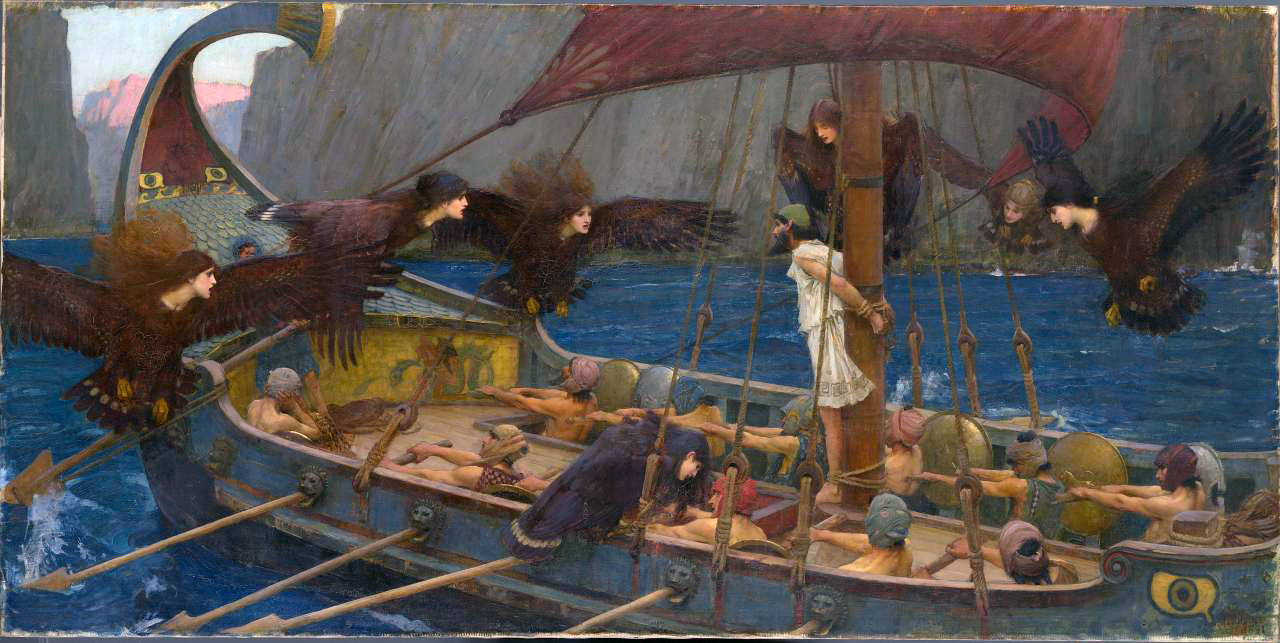 "You are Ulysses. Thrinacia is a desirable internship/job next summer. The Sirens are the many distractions of the modern world. I am the rope," he states in the class syllabus.
But just what does "data science for philosophers" mean?
First, the course is part of the Department of Government, which is full of political philosophers, Kane said. But more importantly, "Unlike 30 years ago, there is now an endless demand for data. It is the framework that builds models for marketing, politics, medicine, for just about everything," he said.
"The field is exponentially growing and there is cool stuff you can do with it, but we lack people who can work with it," he said. "There's no reason you can't concentrate in humanities and in a semester pick up the set of skills that employers are most interested in: your willingness to know data."
An art history major who wants to run an art museum, or a student athlete who wants to be a professional football coach, or a future politician who wants to do more than answer the phone, Kane explained, can utilize skills gathering and organizing data to recognize and offer businesses what they need, and impact the end-user experience.
The evolution of data science, which appeared naturally with the evolution of technology, helps businesses understand what consumers want and need. Data can show how consumers are using websites, their profiles, patterns that help determine things such as where to allocate money, how to craft relevant messages, and even decide business hours.
For example, an art history major skilled in data analysis can help a museum curator learn what exhibits people view most, how long exhibits should run, or how to get the most out of the next fundraising event. A student passionate in politics can utilize data to model how the allocation of campaign expenditures can impact votes.
"The ability to work with data will help you get a job in fields that are often hard to get a foothold in," Kane said. The world is looking for more, and in particular it's looking for more off the beaten trail."
Diab Eid '20, a student in Kane's "Ec 970: Sophomore Tutorial" this past spring, said the course challenged him to be a better writer, debater, data analyst, and reader.
"Professor Kane allowed us to dig deep," Eid said. "You feel like you're really learning and mastering the concepts. I feel that I grew so much."
Angel Onuoha-Onyekuru '20, said the sophomore tutorial helped him learn a depiction of the real world, and how to find strength during uncomfortable situations.
"When I first heard about Professor Kane's economics tutorial, he said it would be the most intellectually stimulating experience that I've had," Onuoha-Onyekuru said. "I remember that so clearly because it was what ultimately made me decide to take the class. Little did I know just how life-changing the class would actually be."
Kane hopes students will make their way to "Gov. 1005: Data" during shopping week, when students can sample any class. "Data" has no lectures, and no math. Instead of proving results through mathematical formulas, the class works as a group on empirical analysis. The course culminates in an individual project that Kane said students will be eager to do not only because they can focus on what they are passionate about, but also because they can show the project to potential employers.
"Data is such a critical part about government and people and power, it's completely natural that the government department play a leadership role in bringing data science to Harvard," he said. "Because politics and power and people are all about data."