Shopping week is Harvard's fast-paced tradition of students sampling different classes before choosing their course load.
"To extend the mercantile metaphor, I suspect that most faculty hope we will attract buyers, not just shoppers," said Kay Shelemay, G. Gordon Watts Professor of Music, who is teaching "Current Methods in Ethnomusicology" this semester. "One must achieve a delicate balance between engaging the newcomer and setting up the course to come. Hopefully the two goals enhance each other, but they always present a challenge."
"I know some of you only run twice a year," he said, eliciting roars from the packed Science Center hall.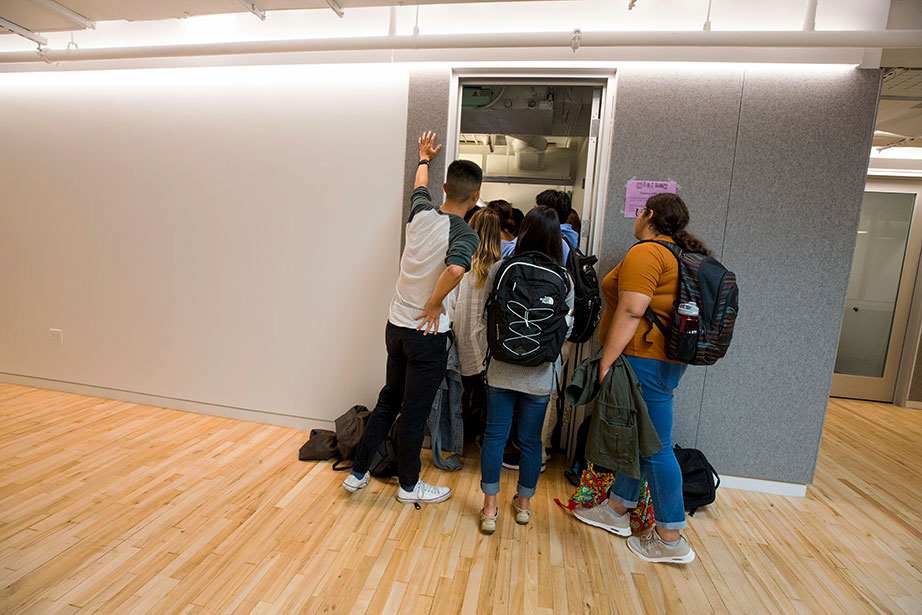 Faculty members strive to make a strong first impression. Dan Lieberman, who along with Professors George Lauder and Andrew Biewener is teaching "Evolutionary Human Physiology and Anatomy," got laughs after telling students about his interest in running and showing a slide of Primal Scream, the end-of-semester ritual when undergrads streak through the Yard.
Lieberman, the Edwin M. Lerner II Professor of Biological Sciences, said he always feels "a need to put my best foot forward when students are shopping."
"It can be disruptive when students just get up in the middle of class to leave, but I never take this personally, and I think the benefits of shopping period to students outweigh the costs to professors," he said.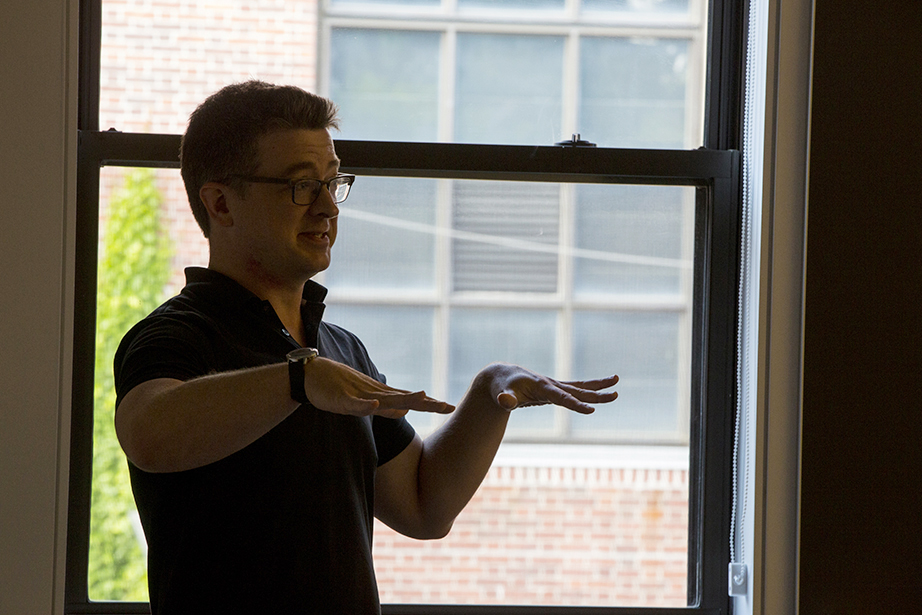 Some students do walk out mid-class, but David Cox has had the opposite problem. The associate professor of molecular and cellular biology and of computer science recalled an unexpected crowd for the 20 slots in last year's "Fundamentals of Neuroscience."
"We were taken completely off-guard last year and had about 120 people show up on the first day," he said, noting that this year the course size has been boosted to 30. "I was not so much worried about being judged by the students as I was worried about whether we were violating fire codes by cramming so many people into such a small room."