When teenagers seem to be experiencing conflicting emotions at the same time and struggling to make sense of them all, it may be because they are.
That's the finding of a new study by Leah Somerville and Erik Nook, a Ph.D. student working in her lab. Other co-authors were Katie McLaughlin, now an assistant professor of psychology; Psychology Department researcher Stephanie Sasse; and Hilary Lambert of the University of Washington. The research was described in a paper in Psychological Science.
"In particular, what we wanted to look at is how people can take the messy mix of feelings we have at any moment and try to make sense of them by giving them specific labels … and how that process changes," Nook said. "Because some people are very specific in making sense of what they're feeling, whereas other people might just say they feel bad, but can't be more specific than that." This ability to specifically identify one's emotions is called emotion differentiation or emotion granularity.
"It's very common to co-experience multiple emotions," Somerville added. "But what Erik was able to do was to … chart out how that process of differentiating our emotional states changes from childhood to adulthood."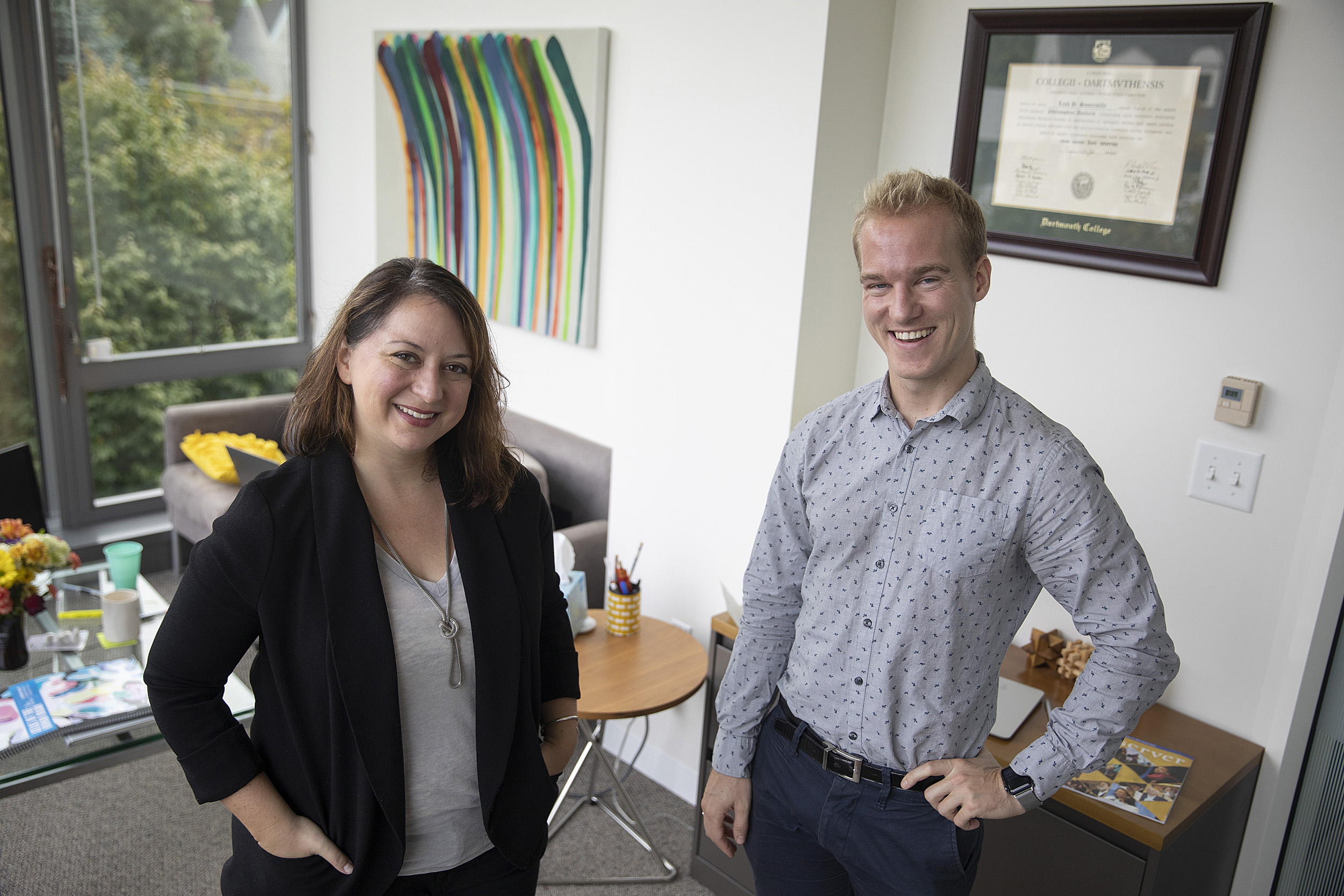 The study tested two competing ideas. The first was that people would slowly and steadily show more emotion differentiation as they got older, and the second was that the ability to parse emotions would fall along a U-shape, in which differentiation would be high in childhood and adulthood but low during adolescence.
A close examination of the data, Somerville said, showed that younger children scored higher on emotional differentiation because they tended to pick one emotion — and only one — when asked about their feelings.
"Basically, they're just putting all their cards in one pile," Somerville said. "And what we think is going on is that young people hold the belief that it's only reasonable to experience one emotion at a time, and with increasing age they let go of that belief.
"That would result in a middle period — adolescence — where they don't have that belief any longer, and they're co-experiencing lots of emotions without a great amount of experience to parse them apart," she continued.
To test the ability of people at different ages to differentiate their emotions, Nook designed an experiment in which participants ranging in age from 5 to 25 viewed images specifically selected to induce five different emotions — anger, disgust, fright, sadness, and upset. (Parents of the children who took part in the study were given a chance to view the images in advance.)
"Decades of work have gone into developing a set of images which we know will induce feelings in people and which we have good standard ratings on," he said. "We showed participants 20 pictures that we know tend to make people feel negative emotions … and we asked how much each image made them feel the five different emotions."
Participants studied each image for six seconds. After viewing the image, they were presented with a set of sliding bars with which to indicate how much they felt each emotion, from not at all to extremely.