A book pierced by a bullet during the Hamidian massacres in Armenia. Leon Trotsky's exile papers. Visas from countries that no longer exist. In "Passports: Lives in Transit," now on display at Houghton Library, these objects — along with photographs and other travel documents — provide glimpses into the lives of the people who carried them.
"Passports speak to both the dream of finding a home outside home and the fear of never coming back," said Lucas Mertehikian, a doctoral student in Harvard's Department of Romance Languages and Literatures. "Both Harvard as an institution and the United States as a country have a long-standing tradition of receiving and nourishing people who desperately sought shelter throughout the past two centuries. Today, when this humanitarian mission is indeed at stake, Harvard Library serves as a reservoir in which to trace the stories of those who made it back home, and to remind us of those for whom the whole world seems equally hostile."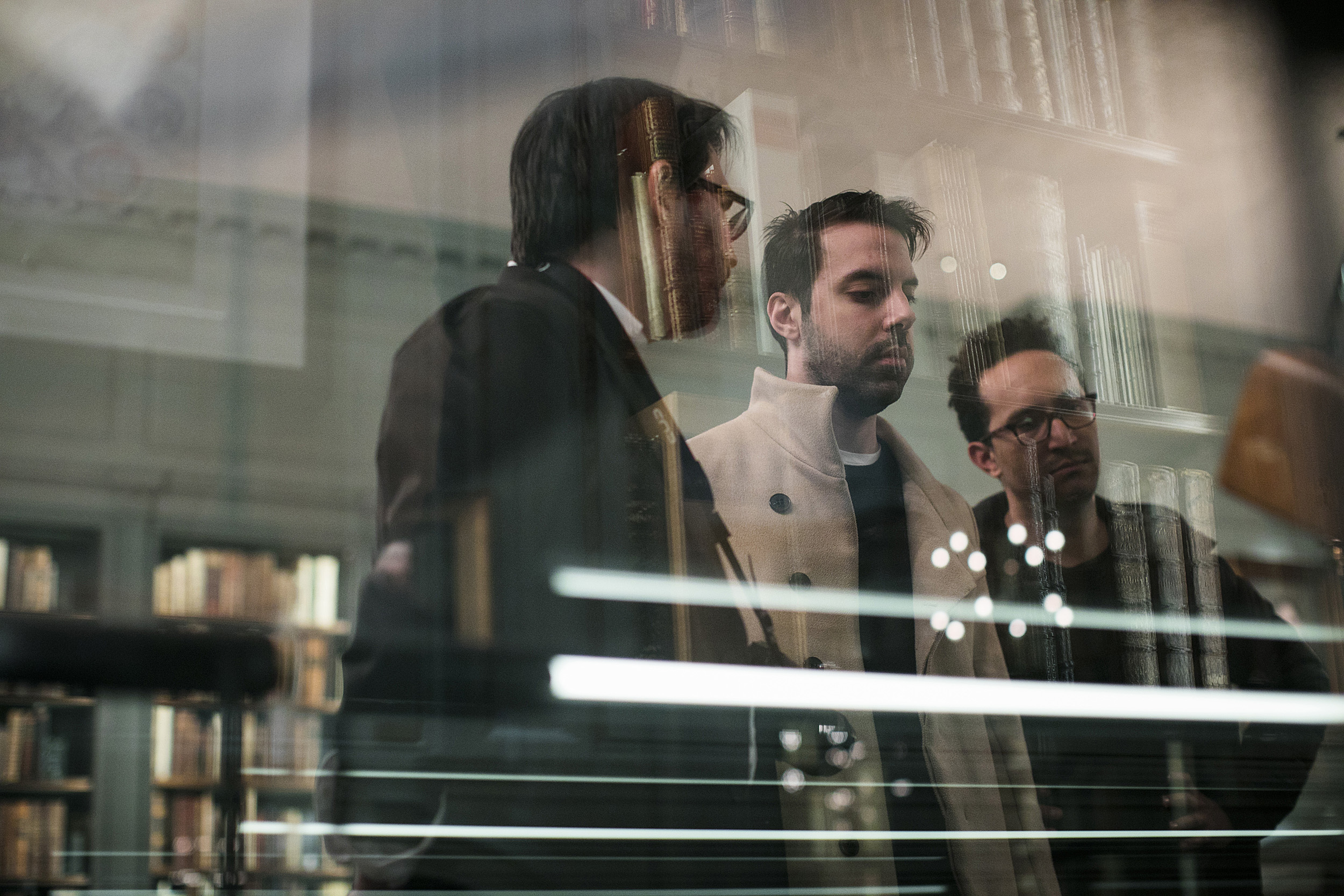 Mertehikian co-curated the exhibit with classmate Rodrigo del Rio, beginning the project in late 2016. The refugee crisis, Brexit, the Trump administration's travel bans and attempts to change DACA — as well as Professor Mariano Siskind's seminar on migration and displacement and a workshop at Harvard's metaLAB — prompted them to think about how to respond to these urgent global events. After surveying Harvard Library's holdings, they proposed an exhibition. Anne-Marie Eze, Houghton Library's director of scholarly and public programs, and Haydee Casellas, a Puerto Rican architectural designer based in Boston, helped them bring it to life.