The ROTC commissioning ceremony Wednesday at Tercentenary Theatre saluted the long Crimson line of Harvard students who have joined the military.
Eight years ago, Shawna Sinnott '10 received her commission as a Navy second lieutenant at a ceremony attended by Harvard President Drew Faust. In January of this year, Sinnott, now a captain in the Marine Corps, sent Faust an American flag she had flown for her in Afghanistan.
The same flag took center stage at Wednesday's event.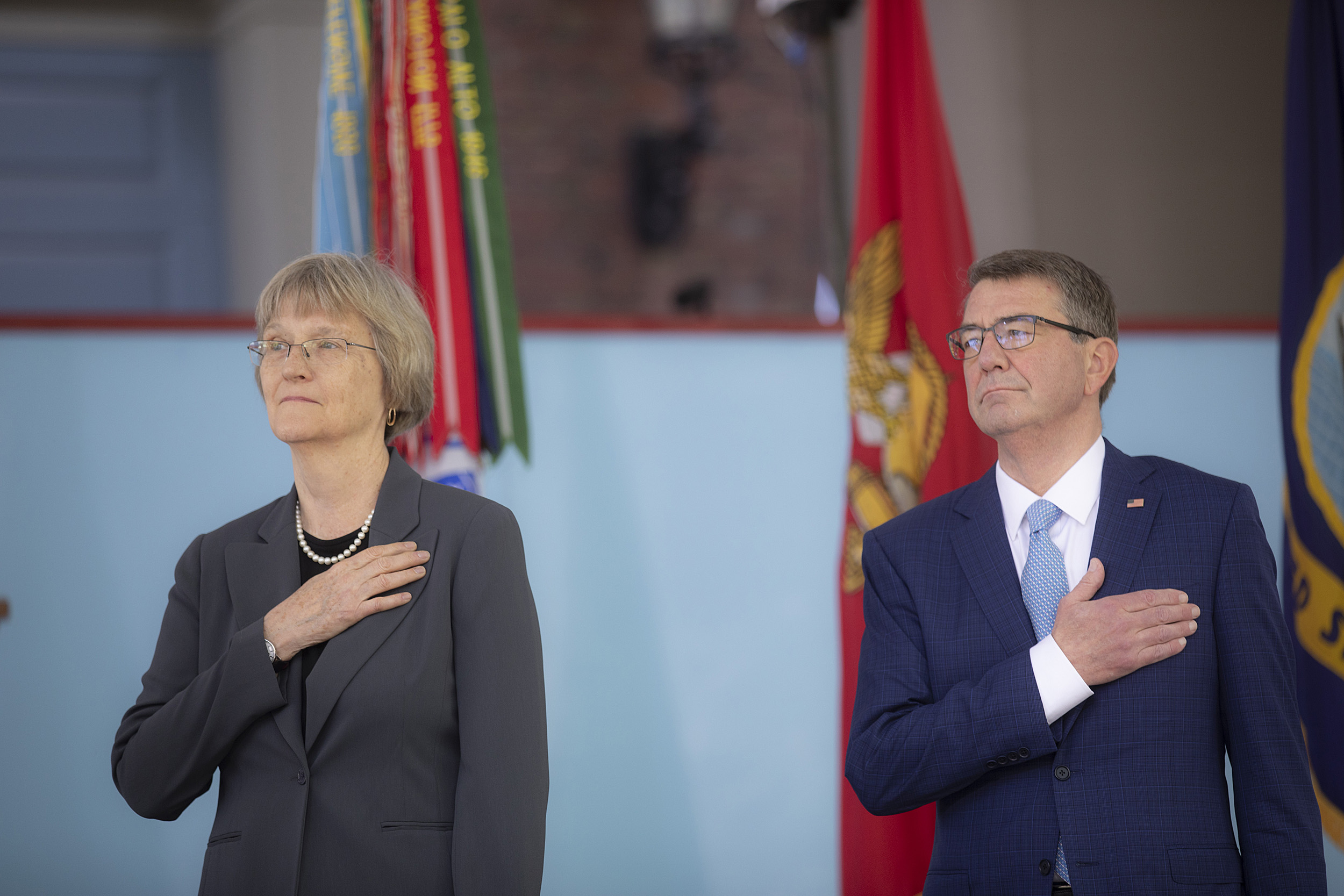 "Capt. Shawna Sinnott wrote to explain that on the eve of her fourth deployment, she was sending me a flag she had flown in my honor while she was stationed in Afghanistan," Faust said in her remarks. "I was deeply moved by her gift and her story, as I have been by the stories of sacrifice and service of all 74 Harvard students I have cheered on as they have taken their officer's oaths in this ceremony over the past 10 years."
Faust brought the Reserve Officers' Training Corps back to campus in 2011 after a nearly 40-year absence. In her speech, she highlighted Harvard's long tradition of service to the nation.
"Strong connections between Harvard and our armed forces are essential to Harvard's — and the nation's — present and future," she said. "Harvard students aspiring to be leaders and influencers in America and the world need to understand the military. And the military has and will continue to benefit from the contributions of the extraordinary leaders educated here."