This time it wasn't about the medals. For Daniel Cnossen, it was about recapturing what drove his passion for the Navy SEALs: discipline, intensity, training, focus, commitment, and teamwork. And it was about adding another challenge to the adventure he's lived since losing both his legs above the knee to an improvised explosive device in Afghanistan.
That devastating experience, in 2009, only fueled Cnossen's competitive drive. Over the past eight years, Cnossen, currently a candidate for a master's in theology at Harvard Divinity School, has hit the track, the pool, the weights, the paddle board, and above all the ski trails, keeping himself physically and mentally sharp and reconnecting with the outdoors.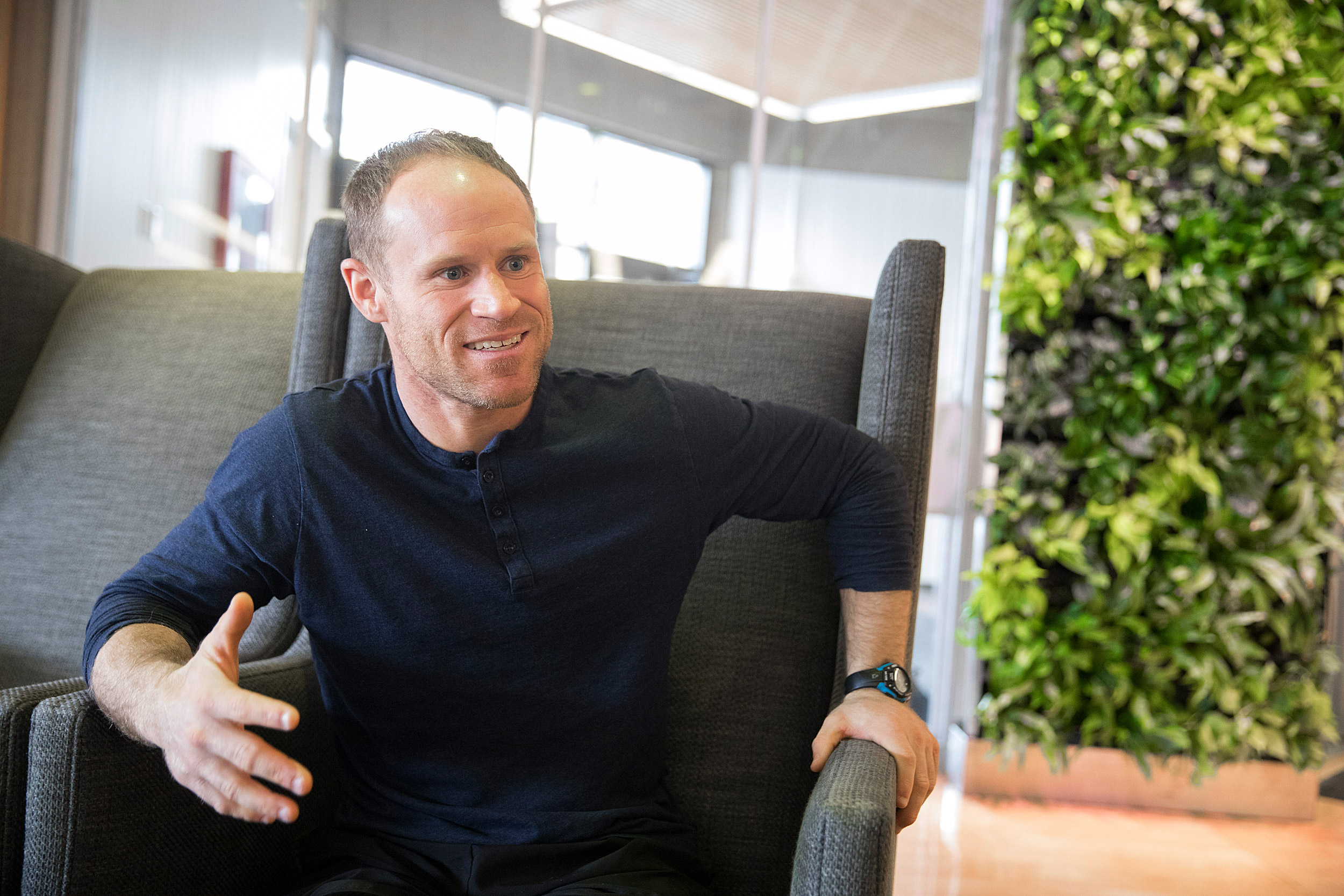 And while his go-to mantra has become "the effort is the success," Cnossen's work in the woods, in the gym, on the Charles River, and at HDS, where his classmates and professors have helped him focus on "what matters," proved a winning combination last month at the Paralympics in  Pyeongchang, South Korea.
As a member of the U.S. Nordic skiing team, Cnossen captured one gold medal, one bronze, and four silver, securing a spot on the podium in every event he entered: the sprint, 7.5, the 15k sitting cross-country races, and the 7.5, 12.5k, and 15k sitting biathlons.
On a recent afternoon, just back from the closing ceremonies, Cnossen reflected on challenges on and off the ski track. According to the farm boy from Topeka, Kan., Harvard has played a pivotal role in overcoming them.
"I think the educational program at HDS is making me a better person," said the retired lieutenant commander, whose time at the Kennedy School, where he earned a master's in public administration in 2016, introduced him to scholars of different perspectives who shared his interest in politics and humanitarian work. One was Ali Asani, a professor of Indo-Muslim and Islamic religion and cultures, who became an important mentor and helped guide Cnossen to the Divinity School.