It was hardly the first time that undocumented students at Harvard stood in the spotlight, explaining their cause, but on Wednesday they took the stage to tell a more nuanced story of the immigrant experience than has been portrayed in the media.
Five students spoke at a brown-bag lunch at Robinson Hall on being "Undocumented at Harvard: Navigating Elite Academic Spaces." Three students from Mexico, one from Thailand, and one from South Korea talked candidly about the prevalence of narratives portraying "Dreamers" as both perfect immigrants and unwilling victims of circumstances — which in essence, they said, sets them apart from their parents, other relatives, and neighbors, who are sometimes depicted as "criminals."
Unlawful presence in the United States is not a crime but a violation of federal immigration law, and thus is punishable by civil penalties, such as deportation. But because of the high stakes and high emotions surrounding this issue, the Gazette decided to withhold the names of students taking part in the panel.
Dreamers are students who have been protected from deportation under the Deferred Action for Childhood Arrivals (DACA) program, which was begun under the Obama administration and will be technically rescinded by the Trump administration on March 5, as sporadic negotiations debate what should happen next.
"The public tends to see the Dreamer as the poster child and neglect to see what's behind the wall," said one student, who was born in Mexico and raised in Texas, and is now a Ph.D. candidate at the Graduate School of Education (GSE). "Dreamers exist because of our parents' hard work and perseverance. We need to expand the conversation and include our family and community members. We need to make the table bigger so everybody can have a seat."
"The Dreamer narrative is that the young immigrant has to be perfect and a high achiever," said a Mexican-born student who grew up in California and is pursuing a master's degree at GSE. "I'm conscious we're perpetuating that idea by our being at Harvard, but there are other immigrants out there who deserve legal protection too, not only Dreamers."
"The story line is, 'Look at us, our parents brought us here,' so that people go, 'Poor you … We really want you here,'" said a College sophomore, a government concentrator who was also born in Mexico and raised in California. "We're seen as victims, and they victimize you the most to provoke empathy."
Kirsten Weld, one of the organizers of the DACA seminar and the John L. Loeb Associate Professor of the Social Sciences in the History Department, said the panel was an opportunity for undocumented students to tell their stories, in all their complexity, without media filters.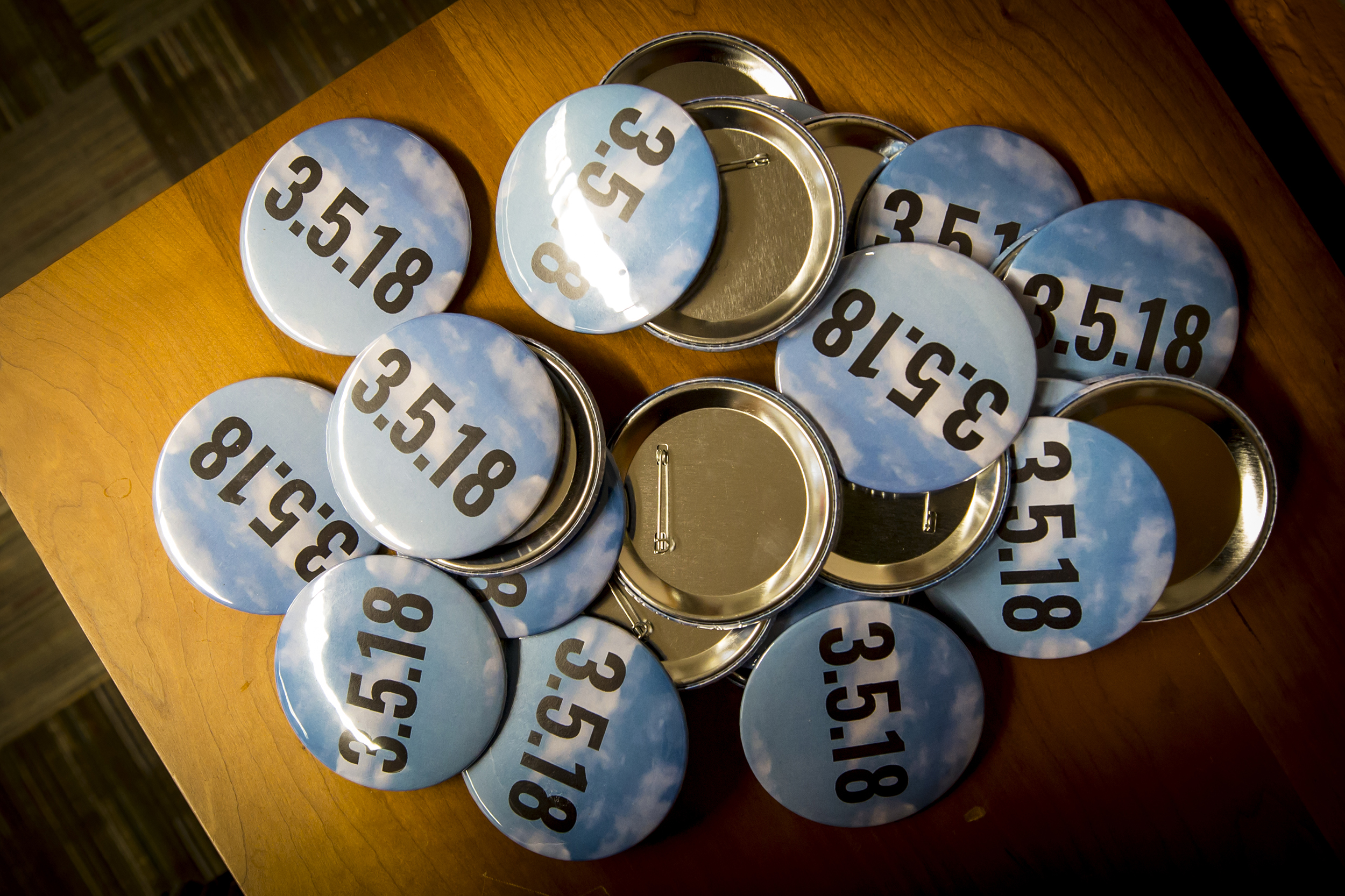 "Too often, the narrative around dreamers or DACA recipients is that they're spectacularly hardworking, but that story is told in isolation from the experiences of their parents," said Weld. "And actually, the successes and the hard work of these students is a testament to the work of their parents and their families."
The panel was organized by the DACA Seminar, a series of events on campus aimed at sparking conversation about the future of immigration policy and raising awareness about DACA. Currently there are 11 million undocumented immigrants living in the United States, nearly 800,000 of whom have benefited from DACA.
As the deadline to rescind the program closes in, Democrats and Republicans have quarreled in Congress, unable to find a compromise. Democrats continue to support DACA, but Republicans have said they'll do so only if Democrats agree to immigration security protections, including funding a wall along the U.S.-Mexico border.
On Wednesday the students said the uncertainty is taking a toll. Four of them are registered students under DACA, and one is not. DACA students cannot be deported and are allowed to obtain work permits and drivers' licenses.
"Every day is a roller-coaster," one student said. Another said she constantly worries about her parents, who live in fear. A third said he thinks about deportation all the time.
"I'm ready to go if I have to go," said the first-year Ph.D. student. "But I'm still here, and I'm still fighting."
The seminar was sponsored by the Harvard Graduate School of Education, the Charles Warren Center for Studies in American History, the Harvard Inequality in America Initiative, Harvard College Act on a Dream, and the Committee for Ethnicity, Migration, Rights.