BECKET, Mass. — No parent would want to send a child to Camp Kesem. But kids who go look forward to attending all year long.
"It's really special to have a connection to these other kids who have parents who have cancer," said an 11-year-old boy nicknamed Tic Tac. "When I see the other kids, they just understand me because they've dealt with some of the things I've gone through."
Harvard's first year as a chapter of Camp Kesem — "magic" in Hebrew, it's pronounced keh-sem — unfolded last month in the green hills of Western Massachusetts, with a volunteer team of 19 undergrads serving as counselors for 24 children whose parents have battled cancer.
Evette Ronner, founding co-director of Camp Kesem at Harvard, said she wanted to give the children, ages 6 to 13, "an experience I never had."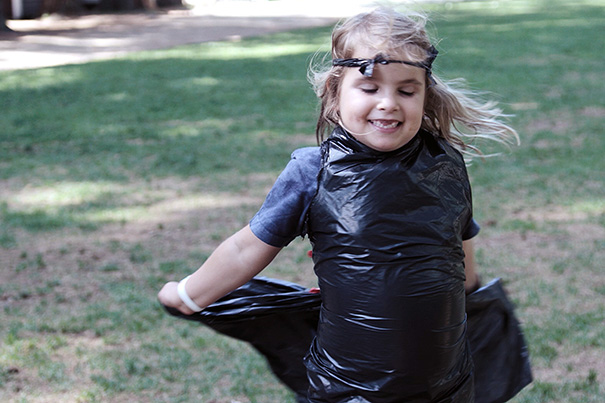 "I know what it's like to grow up with a sick parent or without a parent because they passed away from cancer," said the 21-year-old Harvard senior, whose father died of brain cancer when she was 6. "When a parent is sick, it's life-altering. You go to school and you feel different —like you have a secret you're supposed to hide. Hopefully with camp, this will relieve that burden a little bit."
Kids kept a back-to-back-to-back schedule of daily activities mixed with special events such as rope-swinging and smashing pies in counselors' faces. Campers rotated through drama, sports, and art in the morning. In the afternoon came a new slate of activities, followed by free swim. Two nurses and a mental health counselor staffed the medical cabin, and an "empowerment ceremony," held on the second-to-last night of camp, gave campers who were feeling particularly brave the chance to share stories and feelings.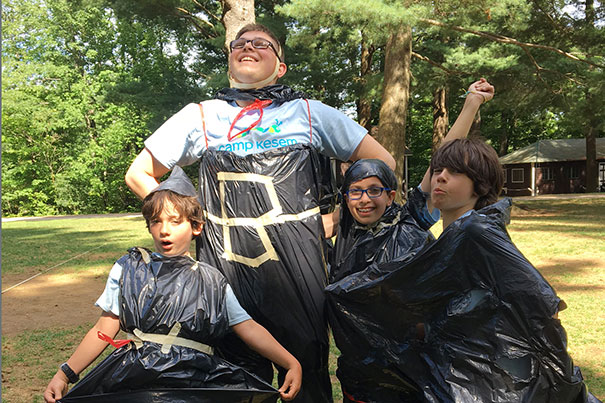 "My dad just finished [treatment]," a girl nicknamed D.J. told a visitor later, as she made paper leis for a luau the final night of camp. "We rang the bell at the hospital."
A sense of community kicked in the moment campers and counselors arrived. Everyone got a nickname, a simple act that created an immediate bond, Ronner said, and for the kids helped make "their time at Camp Kesem very separate and special from their everyday life."
Eight-year-old Antidisestablishmentarianism, who had never been to overnight camp, ticked off everything he loved about the experience: "Swimming, dodgeball, gaga ball, just spending time with the people in my cabin." Not to mention his first taste of campfire s'mores.
The counselors "care about the kids and really follow along with the stuff we do and they do it with us and play with us and include us," he said. "That makes me happy because some places I don't fit in, but you can feel like, 'I'm not alone here.'"
Counselor Anna "Gibby" Gibbs recognized those feelings of loneliness and isolation. The 19-year-old junior lost her mom to breast cancer when she was 13. She recalled never knowing a time when her mother wasn't sick, and wishing she'd had a place like Camp Kesem.
"I went to grief camps," she said. "The thought of the camps often made me anxious, which may have come from not knowing other kids in my situation or else the pressure of 'properly' processing my mom's death.
"I've learned that not only does life go on, but that it also continues to be full of fun and joy. Camp Kesem is evidence of that. It's helpful seeing that it can get better and it can get worse, and it's OK."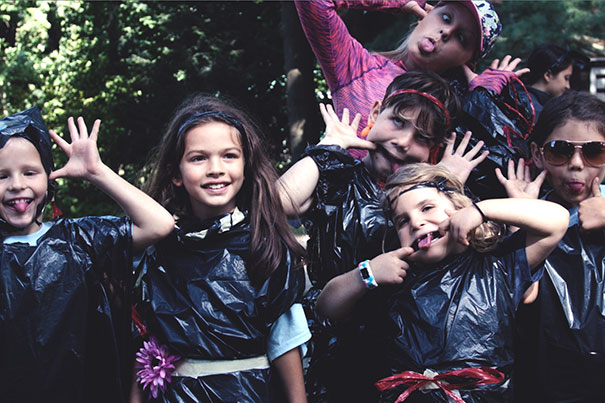 Grassroots fundraising — coffee drives and singing camp songs at the Boston Marathon and the Head of the Charles — provided Camp Kesem at Harvard the $30,000 it needed to pay for the first-year group. Students completed 40 hours of training to prepare for the campers, who hailed from New England and Texas.
Lily Wilkinson, a senior concentrating in human developmental and regenerative biology who first heard about the camp from family in her home state of Nebraska, said the week was "all I wanted and more to see this family develop." She shared an anecdote from a camper nicknamed Jimmy Butler.
"He asked when he could sign up for the next camp," she said. When counselor Alexander Munoz answered, "Your parents will get an email; they should be able to sign up sometime after you get back home," Butler replied, "No, I need to sign up right now."
Frankie "Beaker" Hill '19 could relate to that sense of urgency. Said the 20-year-old from New Era, Mich., who served as unofficial campfire song leader: "When I look in the eyes of these campers, it's a lot of faces I've seen before. When you come to a camp like this where you meet people who instantly know, that's really valuable."