Three centuries after a group of early Protestants fought back against exile, a descendant made his own "Glorious Return" to the Alpine valleys they called home.
John Huth, Harvard's Donner Professor of Science, wrapped up his two-stage mountain hike in August by retracing the steps of his Waldensian ancestors from their exile near Geneva 130 miles through the Alps to valleys along the Franco-Italian border, where other descendants still live today.
The Waldensians were a Christian sect founded in 1173 by a merchant named Peter Waldo. They claimed direct descent from the apostles, fostered a personal interpretation of the Christian scriptures, and preached from a Bible translated into the local tongue. The group was excommunicated by the pope and persecuted by France and Savoy on and off for centuries, with the intensity of attacks increasing from the middle of the 1500s to the late 1600s.
Huth, who traces his ancestry to a brother of Waldensian resistance leader Joshua Janavel, completed the first leg of the journey from Megève, France, to Salbertrand, Italy, two years ago. This past summer he hiked with a friend for five days from Salbertrand, climbing several high mountain passes to reach Villar Pellice, a town in in the Italian Alps west of Turin where his grandmother, Suzanne Janavel, was born.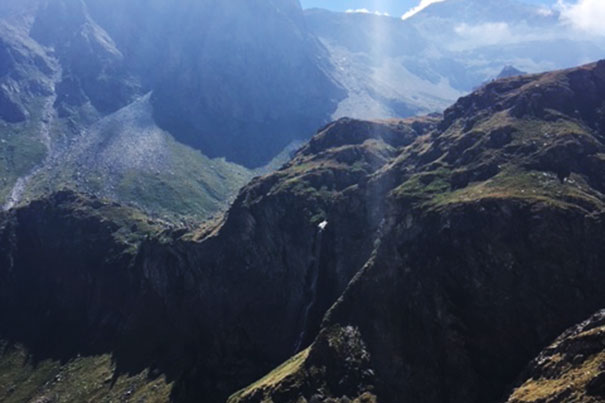 Huth's interest in Waldensian history was piqued by his father's genealogical research and kept alive by regular visits to Geneva, where he conducts particle physics research with the Large Hadron Collider's ATLAS experiment.
In 1686, the Waldensians agreed to go into exile in Switzerland. Three years later, the group staged the "Glorious Return," with about 1,000 fighters pushing their way back against troops from France and Savoy. Four hundred survivors made it to the Waldensian valleys, only to find themselves surrounded by French troops on a bare mountain peak.
After a miraculous escape — they slipped away at night, aided by a timely fog and knowledge of the local terrain — the group's future was secured when the Duke of Savoy switched sides in the war between France and the "grand alliance" of other European powers. Realizing the Waldensians now stood between him and France, he asked their help protecting his border.
"Turned out they were his best fighters," Huth said. "One of the commanders said, 'I don't know if they fight to live or live to fight.'"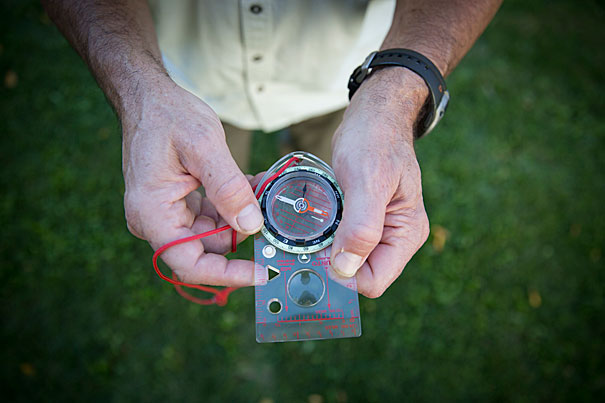 That history was in the forefront of Huth's mind as he trod in his ancestors' footsteps in August. He followed the sometimes poorly marked trails over 8,000-foot Colle del Pis and Colle Giulian and several minor passes.
The trip included a side visit to a Waldensian museum at Balsiglia, the peak where the Waldensians were cornered. Huth and his friend, Dan Carr, hiked past the trail's official end in Bobbio Pellice to his grandmother's village, Villar Pellice.
"It terminated in the valley where my grandmother was born and grew up, and where I had a lot of relatives, so it was really a high point," he said.
Once they arrived, the pair enjoyed something of a Waldenisan homecoming. They were met by a cousin — Huth had visited the area and met relatives years before — who escorted them to cultural sites important to Waldensian heritage. They stopped at a Waldensian church, a museum, and the College of the Barba, a replica of the original training ground for Waldensian clergy.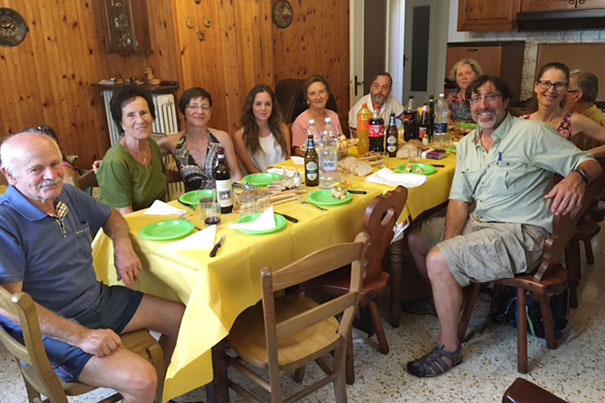 As Huth toured the area, he could see stone walls high on the valley sides, a remnant of the days when the Waldensians were confined to ghettoized valleys and forced to farm marginal lands to survive. The legacy of overpopulation and exhausted soil may have been what prompted his grandmother's immigration to America, he said.
Her family, along with many other Waldensians, settled in Valdese, N.C., in the late 1800s, Huth said. The Waldensians eventually merged with other Protestant denominations, seeding what is now the group's largest congregation in the United States, the Waldensian Presbyterian Church.
Dinner with his extended family capped Huth's trip, but not his interest in Waldensian history. He is intrigued by communication between the church and other Protestants of the time, such as early Calvinists, who urged Waldensians to come out of hiding and worship in public.
"I want to examine this period in more detail," he said.
Save
Save
Save