SEPTEMBER
Waitress
Through Sept. 27
This world-premiere musical transforms the beloved film to a stage production with music and lyrics by Grammy-nominated Sara Bareilles.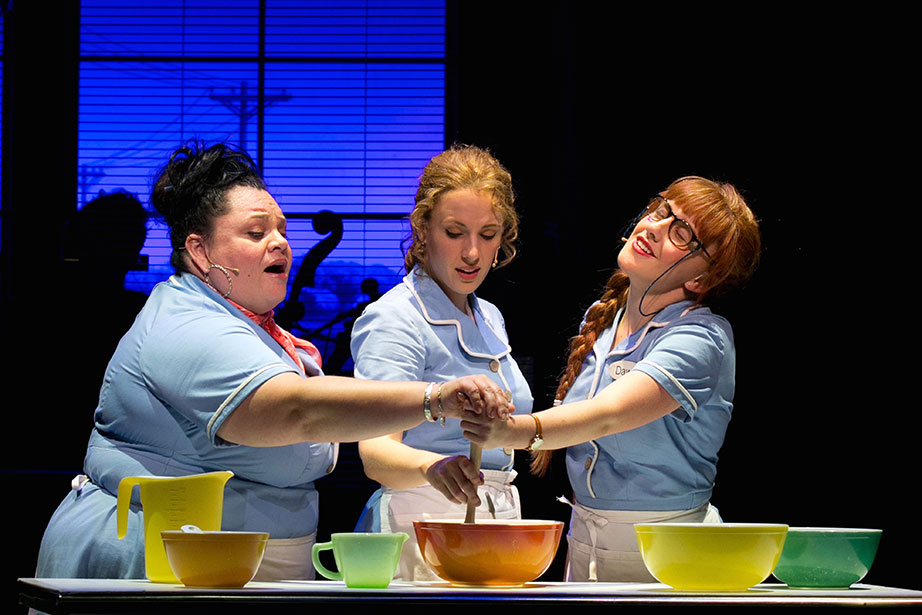 Diane Paulus on the A.R.T.'s 2015-16 season
Diane Paulus, the A.R.T.'s Terrie and Bradley Bloom Artistic Director, discusses the upcoming season and the importance of theater in telling stories.
Black Chronicles II
Through Dec. 11, 2015
The Ethelbert Cooper Gallery of African & African American Art presents the U.S. premiere of this exhibition curated by London-based arts agency Autograph ABP. The show explores the presence of black subjects in 19th- and early 20th-century British photography.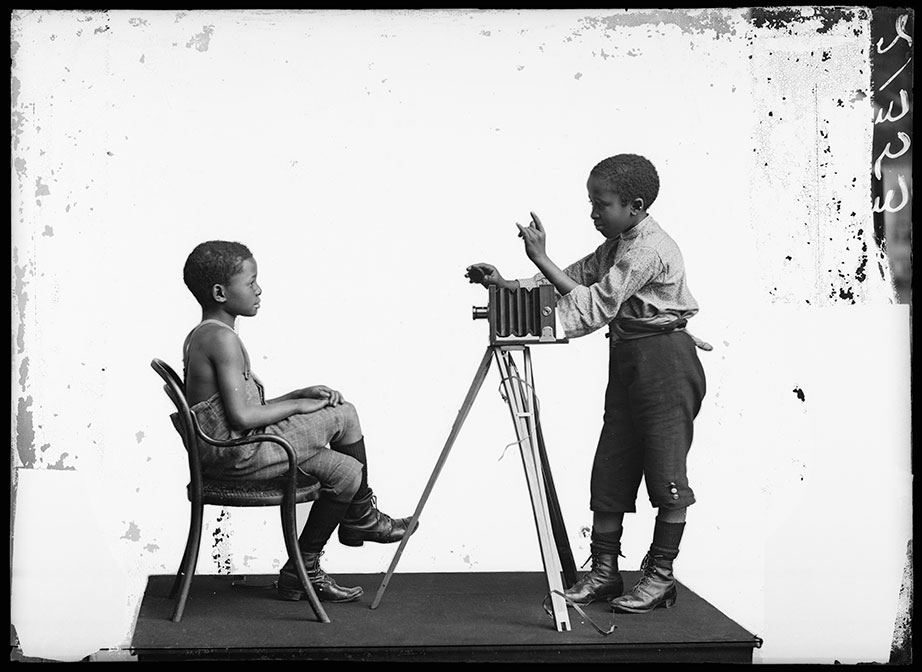 Corita Kent and the Language of Pop
Through Jan. 3, 2016
An exhibition examining the work of Corita Kent — a Roman Catholic nun, an artist, and educator — featuring her screen prints, films, installations, and the 1971 mural painted on the Boston Gas (now National Grid) tank.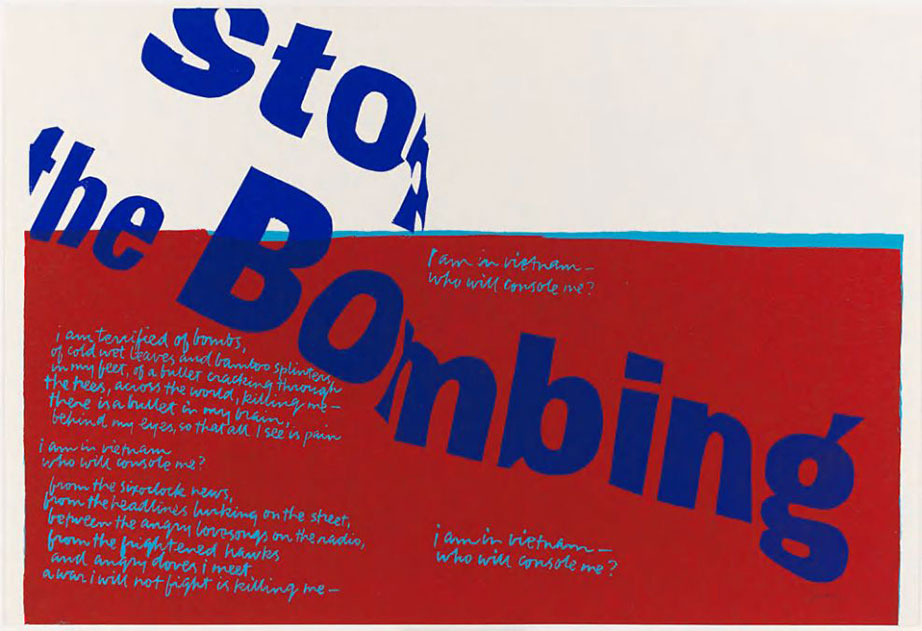 Nepal – In Memoriam: Exhibit and Fundraiser for Nepal
Through Oct. 29, 2015
This exhibit will raise funds for Harvard's South Asia Institute Nepal Research and Reconstruction Fund, providing support for projects in Nepal developed in partnership with local organizations, with a focus on the country's long-term reconstruction.
Islam & the Future of Tolerance
Sept. 14, 6 p.m.
This John F. Kennedy Jr. Forum brings together Sam Harris, author of "The End of Faith: Religion, Terror, and the Future of Reason," and Maajid Nawaz, author of "Radical: My Journey Out of Islamist Extremism."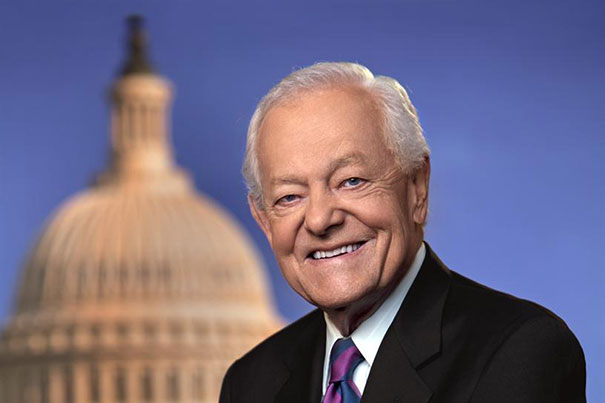 Bob Schieffer ― The 2016 Presidential Election
Sept. 15, noon
In his first event as the new Walter Shorenstein Media and Democracy Fellow, Bob Schieffer, one of America's most honored and respected journalists, gives his expert analysis of the current status of the 2016 presidential election campaign.
Black Liveness Matters:  Tracing the Sounding Subject
Sept. 17-18, 4 p.m.
George E. Lewis, the Edwin H. Case Professor of American Music at Columbia University, delivers the two-part George and Joyce Wein Lecture Series in African and African-American Music, which will consist of one lecture and one master class or performance.

Women in Biotech
Sept. 18, 1 p.m.
This symposium will explore the divide between the large number of women who pursue advanced degrees in related scientific fields and their representation in leadership positions in biotech firms.
Summit on the Future of Europe
Sept. 22, 4 p.m.
The summit will convene scholars and public leaders at Harvard in order to deepen the debate on critical challenges facing Europe and generate ideas that support effective policy responses.
The Sharp Amnesias of Guy Maddin
Sept. 25-Nov. 14
Phantasmagoric Canadian filmmaker Guy Maddin, who will be a visiting lecturer at Harvard this year, pays a visit to the Harvard Film Archive during a retrospective of his unique independent cinema, including his latest anachronistically surreal effort, "The Forbidden Room."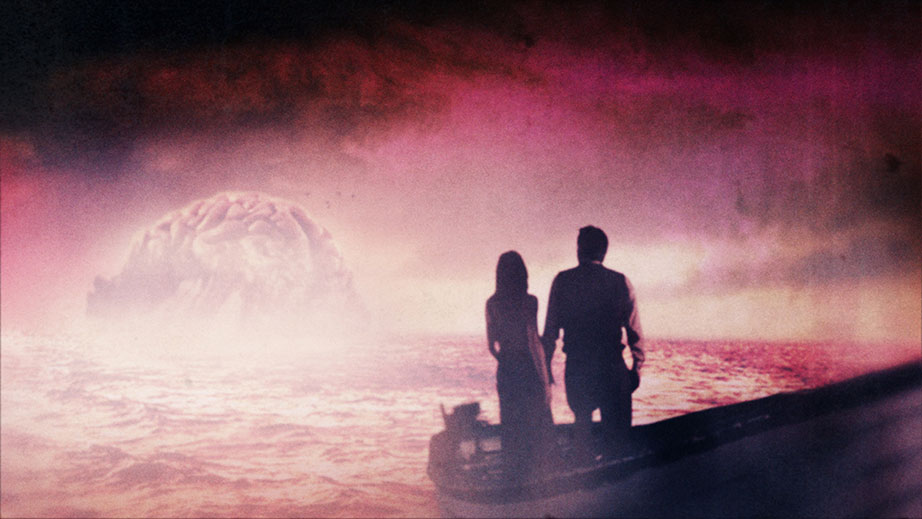 12th Annual Brian J. Honan Run/Walk
Sept. 27, noon
The Brian J. Honan Charitable Fund was established to carry on Honan's commitment to the causes he championed throughout the course of his life. Funds from the race have assisted and fostered local and national programs that support education, recreation, housing, and healthcare.
An Evening with Rebecca Skloot
Sept. 29, 5 p.m.
Rebecca Skloot, author of the award-winning "The Immortal Life of Henrietta Lacks," presents a lecture and discussion about the book and her path to writing it.
OCTOBER
Kansas City Choir Boy
Oct. 1-10
A mystery told in flashbacks, this show is the story of two lovers in small-town America who separate when one goes in search of destiny and then disappears. Co-starring Courtney Love and Todd Almond.
HUBweek
Oct. 3-10
This weeklong series of events is a joint venture between The Boston Globe, Massachusetts Institute of Technology, Massachusetts General Hospital, and Harvard University. The confluence of art, science, and technology that is the hallmark of this region has created a culture of meaningful innovation and problem-solving. HUBweek is a celebration of the big ideas and bold solutions that emerge from the spirit, intellectual energy, and creativity of this community, and will showcase the world-changing work, art, and thinking coming out of Greater Boston. See all of Harvard's HUBweek events.
HUBweek: ILLUMINUS
Oct. 3-4
ILLUMINUS, Boston's nighttime contemporary art festival, presents innovative and imaginative art interventions that are site-specific and multisensory. Established in the SoWa Arts District, the festival takes over Lansdowne Street to kickoff HUBweek.
HUBweek: Fenway Forum: What's the Right Thing to Do?
Oct. 4, 4 p.m.
HUBweek invites the public to this unprecedented civic event, led by one of the world's leading political philosophers, in an iconic Boston setting: Fenway Park. Harvard Professor Michael Sandel will lead an all-star panel of authors, artists, entertainers, and other public figures in a lively discussion — with audience participation — about some hard ethical questions and the meaning of citizenship today.
How Does the Environment Affect Our Health?
Oct. 5, 6 p.m.
A panel discussion with Julia Africa, Joseph Allen, and John D. Spengler, who will share current research about environmental impacts on health and discuss new technologies, initiatives, and policies designed to promote human well-being.
Morris Gray Reading
Oct. 7, 5 p.m.
Acclaimed poet Laura Kasischke reads from her award-winning work, including her latest, "The Infinitesimals."
HUBweek: Your Brain on Art: How Does Light Influence Our Creation and Perception of Images?
Oct. 7, 6 p.m.
How does light inspire and help artists create visual stories about places, moments, or experiences? What happens inside a person's brain when he or she admires art? Do all people perceive the same thing when looking at a painting or photograph? Margaret Livingstone, professor of neurobiology at Harvard Medical School, and photographer Sharon Harper, professor of visual art at Harvard, will explore these questions and illuminate the science and art behind seeing, perceiving, and creating images.
Damon Krukowski: Not to Be Played
Oct. 8-25
This exhibit and performance airs the materials and sounds of an audio recording Ezra Pound made at Harvard just before World War II, in 1939, of a "bloody sestina" that the poet believed could (and perhaps did) incite violence.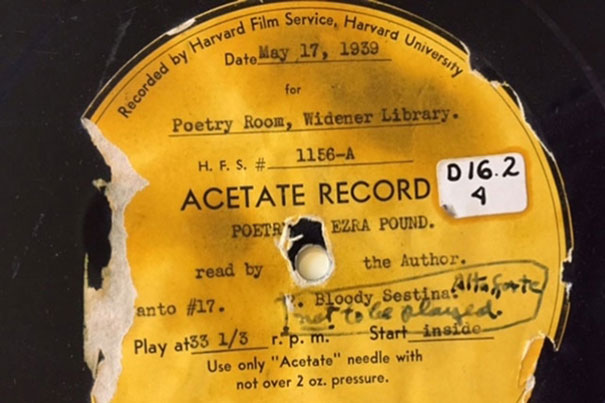 Pop Poetry Walk
Oct. 11, 1 p.m.
In conjunction with the Harvard Art Museums' exhibition "Corita Kent and the Language of Pop," poet Eileen Myles will lead a group through a walking tour and writing a collective poem, which will be read at the entrance to the museums. The reading will be open to the public.
teamLab at Radcliffe: What a Loving and Beautiful World
Oct. 16-Nov. 14
Based in Japan, teamLab is a consortium of artists, engineers, and computer scientists specializing in ultra-technological installations. In this exhibit, Chinese and Japanese characters appear on the gallery walls. When the characters are touched, an image of the meaning emerges and interacts with images generated from other characters. The result is a colorful, multisensory space that continuously evolves as the images are released and influence one another.
NOVEMBER
Stratis Haviaras Reading: Ben Lerner and Geoffrey G. O'Brien
Nov. 5, 6 p.m.
National Book Award-nominated poet and novelist Ben Lerner (author of the novels "Leaving the Atocha Station" and "10:04" and the poetry collection "Mean Free Path") and poet and essayist Geoffrey G. O'Brien (author of "People on Sunday" and "Metropole") will share new work and answer audience questions.
My Elizabeths: A Biographer and Her Subjects
Nov. 17, 4:15 p.m.
In a talk that touches on issues of craft, narrative, and inspiration, Pulitzer Prize-winning author Megan Marshall '77, RI '07, will discuss her work on past and current subjects, including Elizabeth Peabody, Elizabeth Bishop, and Elizabeth Hawthorne.
Rediscovering Pluto
Nov. 19, 7:30 p.m.
Join Kelly Beatty from Sky & Telescope magazine for this talk on the mysterious stellar body, with telescopic observing from the observatory roof (weather permitting).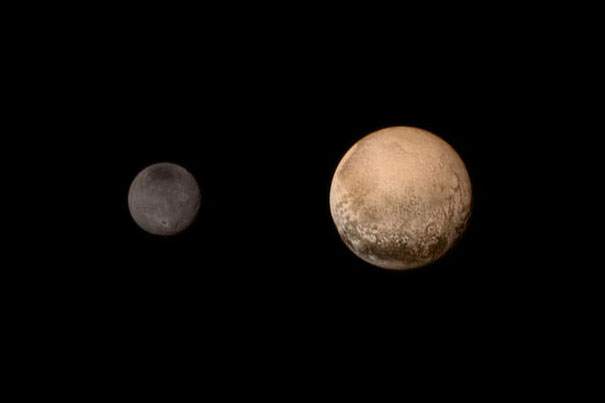 Danilo Perez, John Patitucci, and Brian Blade
Nov. 20, 8 p.m.
The jazz masters, under the leadership of tenor saxophone titan Wayne Shorter, have launched themselves skyward as an all-star trio. Special opener by 12-year-old Balinese pianist Joey Alexander.
Billy Collins and Aimee Mann
Nov. 21, 8 p.m.
Former U.S. poet laureate and Guggenheim Fellow Billy Collins and Oscar- and Grammy-nominated singer-songwriter Aimee Mann come together for a rare evening of poetry, acoustic music, and conversation about their art forms and creative processes.
DECEMBER
One Child Born: The Music of Laura Nyro
Dec. 2-4
This acclaimed one-woman show, featuring Kate Ferber, celebrates the music and creative force of the late singer-songwriter and Rock and Roll Hall of Famer whose pop masterpieces — including "Eli's Comin'," "And When I Die," "Save the Country," and "Stoney End" — topped the charts in the '60s and '70s.
Natasha, Pierre & The Great Comet of 1812
Dec. 6-Jan. 3, 2016
Natasha is young, Anatole is hot, and Andrey isn't here … But what about Pierre? Based on a scandalous, 70-page slice of "War and Peace," this electro-pop opera is Tolstoy like you've never experienced him before.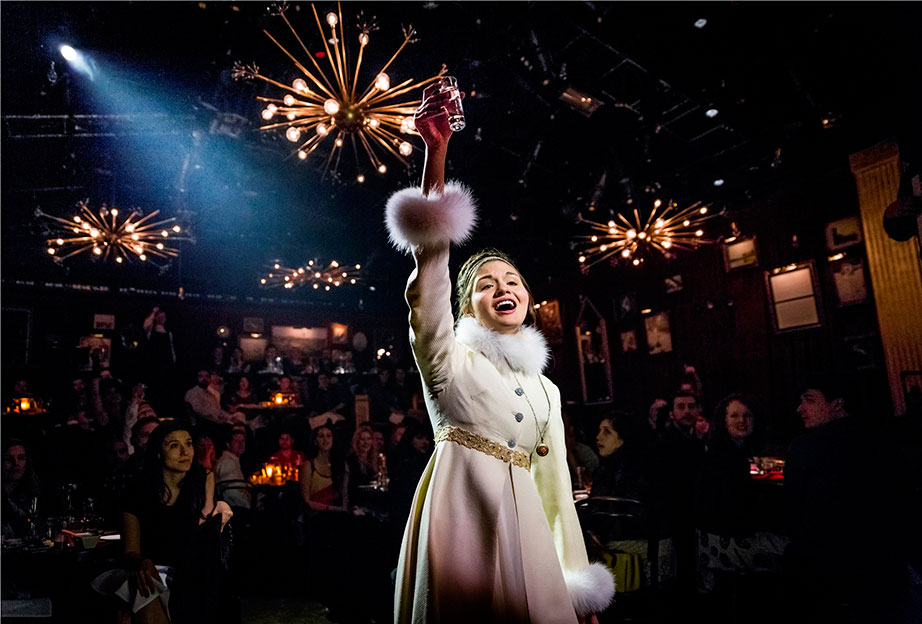 The Christmas Revels
Dec. 11-27
Set in a village not too different from the one described in Dylan Thomas's "A Child's Christmas in Wales," this year's Revels takes a leap into the past to access the world of Celtic legend and song.
JANUARY
Nice Fish
Jan. 17-Feb. 7, 2016
On a lake in frozen Minnesota, the ice is beginning to creak and groan. It's the end of the fishing season, and two men are out on the ice one last time, angling for answers to life's larger questions. A play woven together from the acclaimed prose poems of Louis Jenkins, "Nice Fish" reflects nature with wry surrealism.
This is a curated roundup and all events are subject to change. Please visit the event website for most accurate information. For a complete events listing.