Acclaimed documentary filmmaker Helen Whitney took her audience Tuesday night through the first reel of a 30-plus-year career focused on outsiders and spirituality in American life.
Best known for her films "The Mormons" and "Faith and Doubt at Ground Zero," Whitney explored her earlier work that launched her "accidental pilgrimage" as a journalist.
"Pilgrims set out because of the big story, hoping to be an eyewitness and hoping to be forgiven of their sins," Whitney said. "My pilgrimage is of discovery."
Held at the Memorial Church, last night's program was called "Strangers" and brought up the curtain on her three-day series of William Belden Noble lectures titled "Spiritual Landscapes: A Life in Film."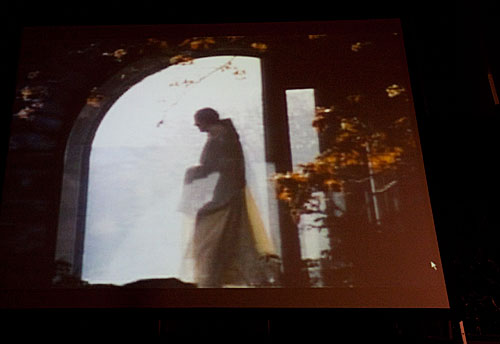 Raised in New York City, Whitney had to cope with her parents dying when she was 11 — her father of a heart attack, her mother of cancer. The financial and social upheaval that followed wrenched her from a secure "WASP" world and required her to examine life differently, which proved to be good training for a filmmaker.
Years later, a chance encounter at a party with television pioneer Fred Freed changed her life. He was bowled over by her repartee and offered her a job as a reporter.
"The world of filmmaking was opened to me," Whitney said. "It was life-changing, and I never looked back."
Their partnership lasted until Freed's death in 1974. Her first solo project was in 1978, when she made "Youth Terror," for ABC. It was an examination of the roots of juvenile crime in Brooklyn, Harlem, and Newark.
The film had a "heartbreaking" Harvard connection. "Roger" was told he would be admitted with financial aid if he'd only complete his GED. But he never did, and stopped returning calls from Harvard and Whitney.
Whitney entered her study of juvenile violence as a liberal, but "left with a more complex view with more respect for my subject."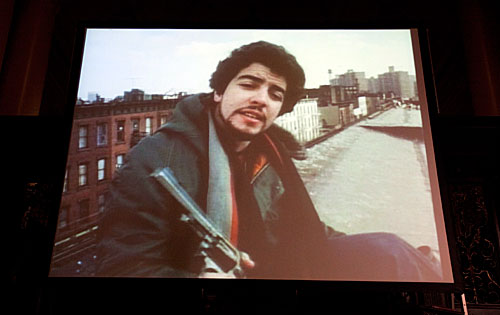 "What is your greatest fear? That's how I ended every interview," Whitney said. "It wasn't crime … but it was that 'I would feel invisible.' They were the ultimate outsiders."
In 1983, Whitney made "The Monastery," a look at Trappist monks of St. Joseph's Abbey outside Boston. Whitney overcame the order's doubts about having a woman in the monastery by convincing them that a documentary could show the relevance of their calling.
But what her film revealed about the monks amid their spartan, celibate life was that, rather than being certain in their faith, they shared the doubts of ordinary people, including that death would not yield an ultimate reward.
For her part, Whitney grew in awe of the monastery's quiet and how it prompted them to "ask questions many of us avoid except when our foundations are deeply shaken."
After the film came out, angry letters followed and caused her to dig deeper into her own beliefs, prompting her to launch a Bible study effort that lasted 11 years.
Whitney tackled another subject that also touched on something like faith: the anti-Communist era. In "American Inquisition," she examined why some people in the tiny town of Fairmount, W. Va., turned on teacher Luella Mundel for being an alleged atheist and communist in the 1950s.
Mundel was fired from her job and hounded by the American Legion. A vibrant woman, she only found peace through anonymity in a tiny burg in North Dakota.
Whitney's probe into the obscure story had unintended consequences: She was sued for defamation, winning after a grueling three-year court battle.
Whitney saw a dark side to spirituality — that hadn't been present in the monastery — in the persecution of Mundel.
"Darkness is at the heart of religion, and it's done in the name of God," Whitney said.
The Rev. Wendel W. "Tad" Meyer, acting Pusey Minister at the Memorial Church, hosted the lecture. Diana L. Eck, Fredric Wertham Professor of Law and Psychiatry in Society and master of Lowell House, introduced Whitney.
Whitney will discuss her other films when the Noble series continues at the church tonight (Feb. 28) and tomorrow (Feb. 29) at 7 p.m.
Nannie Yulee Noble established the Noble lectures in 1898 in honor of her husband. Past lecturers have included former President Theodore Roosevelt (1910), H. Richard Niebuhr (1953), U.S. Sen. Eugene J. McCarthy (1967), religion scholar Karen Armstrong (2008), and author Stephen R. Prothero (2009).